The UK needs to stop selling arms to Israel and open its eyes to the suffering caused by inaction
How many civilians need to die before our dithering government makes a stand?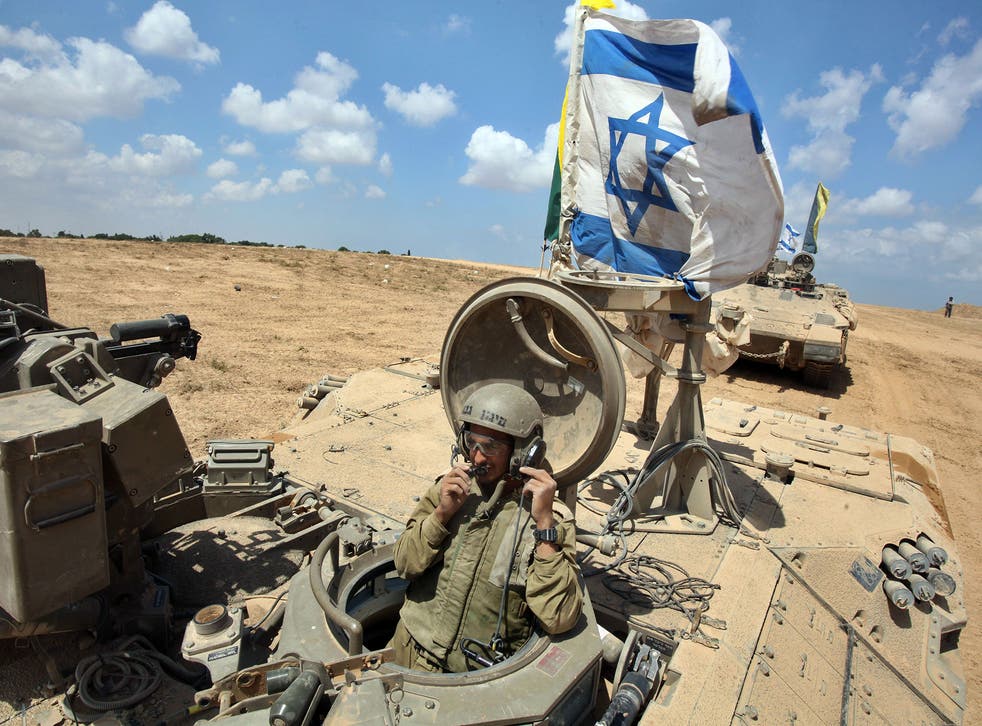 While we can only hope that the latest fitful emergency peace talks in Cairo make progress, the fact remains that the violence in Gaza and southern Israel has been utterly terrible and has filled most onlookers with despair bordering on hopelessness.
What on earth can be done to end this?
I can't pretend to have all the answers here, but having just returned from a visit to Israel (Gaza was off-limits to me and our researchers, no permission from the Israeli authorities to enter) I can say one thing with some certainty.
It's this: members of both Palestinian and Israeli communities who worry for the future say they're desperate for influential countries like Britain to take a principled stand against the carnage in Gaza.
To be sure, this is by no means a majority position in Israel, but it's an important - and often ignored - strand of public opinion, and one widely shared amongst Israel's human rights community.
What does a more principled position look like?
In the first instance, it would mean Downing Street unequivocally condemning war crimes no matter who is committing them. It would mean an immediate suspension of all export licences for weapons and equipment to Israel (as well as a ratcheting up of pressure on countries known to supply Hamas and other Palestinian groups with its rockets).
And it would mean the UK standing up for the principle of actually dealing with righting some of the wrongs done to Israeli and Palestinian civilians - namely through a justice mechanism involving the International Criminal Court (ICC), a process championed by the UK in other cases like Syria but actively resisted when it comes to Gaza, Israel or indeed the West Bank.
Arms to Israel is the talismanic issue. For weeks the government mantra has been that it is "reviewing" the existing export licences (the other mantra, so often proven wrong by events, is that "this country has one of the world's strictest arms controls regimes"). In the period that this "review" has been ongoing, in excess of 1,500 Palestinians civilians have been killed by Israel's state of the art war machine.
In pictures: Israel-Gaza conflict - summer 2014

Show all 18
How much longer will Downing Street dither? In the event of renewed bombing of Gaza, how many civilian deaths would represent the tipping point for the Foreign Secretary Philip Hammond or the Prime Minister on this? Another two hundred? Five hundred? Double what there is now?
It's a terrible calculus to make, even in a sharply-pointed, semi-hypothetical question in an article like this. But surely that's how the British public now sees this matter. Certainly, it's how the 50,000-plus people who have supported our campaign on this see it.
Last year the UK sold £6.3 million-worth of arms to Israel. British arms to Israel are only a small fraction of Tel Aviv's massive arsenal, but still include highly-specialised components for drones, combat aircraft, military vehicles, missile systems and targeting equipment used by the Israeli defence industry.
In the face of government delay, can it have come as a surprise to anyone that campaigners in the English midlands recently occupied the roof of an Israeli-owned company producing engines for drones being sent to Israel? Direct campaign action to counter chronic government inaction.
As Israeli bombs have rained down on Gaza it's been shocking to see ministers dragging their feet.
Leading political figures across the political spectrum have been pleading with the government to rethink on this. Baroness Warsi was right to see Britain's position as "morally indefensible". The government should announce the suspension of all arms to Israel as a first move in a bid to restore some morality to its stance on this dreadful conflict.
Register for free to continue reading
Registration is a free and easy way to support our truly independent journalism
By registering, you will also enjoy limited access to Premium articles, exclusive newsletters, commenting, and virtual events with our leading journalists
Already have an account? sign in