The UK's far-right is using the Islamic State as a powerful propaganda tool, and it's working
The atrocities of Isis have been used by far-right extremists to recruit new members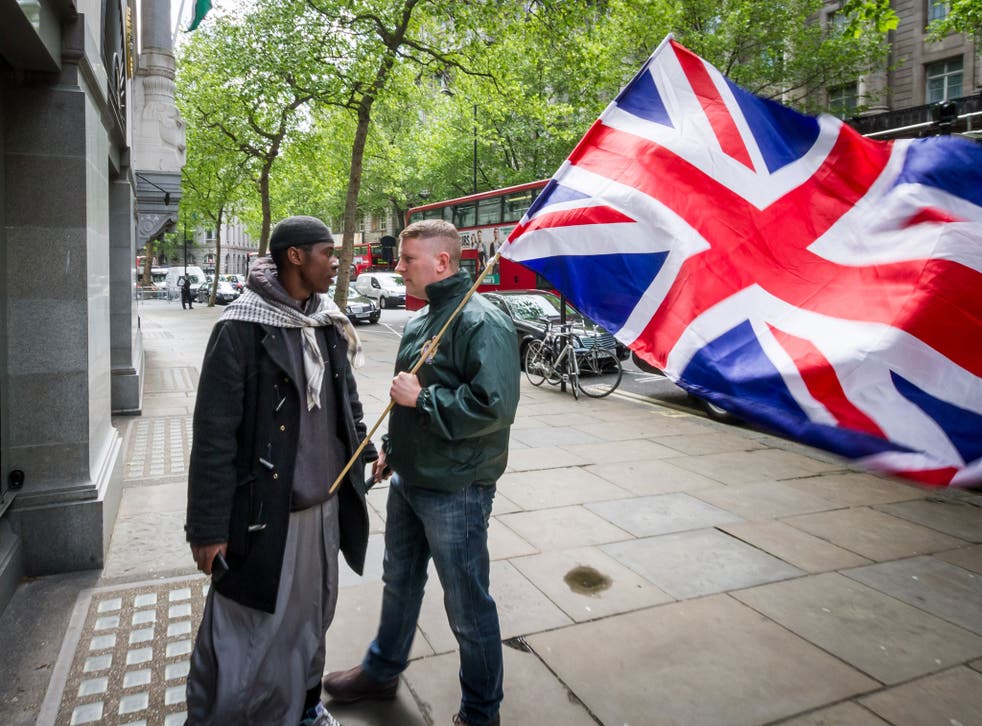 When the Home Office admitted last week that the government had taken its eye of the ball by focusing too much on a "global jihadist agenda", and ignoring the increasing threats posed by far-right extremists in the UK, it didn't surprise me.
Earlier this year I published a report on the rise of far-right extremists following the death of Drummer Lee Rigby in Woolwich. Given the extent to which they had infiltrated the internet, and used it to widely promote their brand of anti-Muslim hatred, I recommended that the Government reassess their policies toward far-right extremists.
This threat was acknowledged by Home Office's senior advisor, who said that "This is one of the most worrying periods in right-wing extremism, given the growth in right-wing groups and the recent news events which are making them more angry."
If left unchallenged, this vitriol has the potential to create a deeply divided society. But at the moment, recruitment for the far-right in on the rise, with the murder Westerners such as James Foley, Stephen Sotloff and David Haines being used as propaganda to fuel the drive.
As their numbers rise, it is likely that the number of hate crimes committed against Muslims in Britain will too. Indeed, Tell Mama, who monitor anti-Islamic hatred in the UK, received 219 reports of abusive incidents targeted at Muslims last month: almost double the number recorded in January.
My research into Islamophobia after the murder of Lee Rigby found some problematic links between individuals associated with the far-right, and those who had made both provocative and threatening comments. For example, some of the comments figures linked to the far-right included: "Blow up every mosque" and "Horrible dirty Pakis! Kill them all!!! murdering scum don't deserve to be in this country."
As Isis continue to use the web to recruit and radicalise, we are also witnessing how one form of extremism feeds off another with the rise of the far-right online. After what happened in Woolwich, people seemed to assume that such groups would continue to appear in the form of demonstrations. But marches and protests on the streets by groups like Britain First and the EDL pale in comparison to the hatred and ignorance that's being spewed online.
We have a lot of legislation where people can be prosecuted for online crimes, yet policing of the Internet needs to be better. Social media is clearly pushing the growth of many these groups, and while it might be easy for the authorities to combat physical threats, the online world of far-right extremism has been left to fester for far too long.
Register for free to continue reading
Registration is a free and easy way to support our truly independent journalism
By registering, you will also enjoy limited access to Premium articles, exclusive newsletters, commenting, and virtual events with our leading journalists
Already have an account? sign in
Join our new commenting forum
Join thought-provoking conversations, follow other Independent readers and see their replies