The Woolwich media coverage reinforces the myth that brown people are somehow 'not British'
Turning murdered soldier Lee Rigby into a symbol and pitting 'blackness' against 'Britishness' won't help tackle extremism. It will only guarantee a climate of division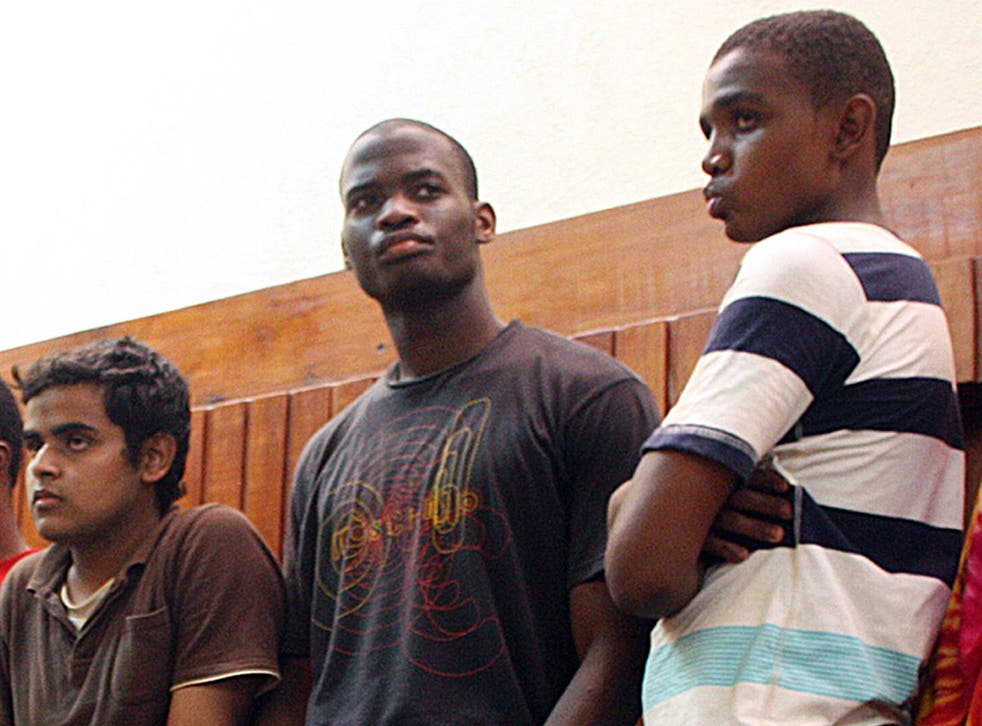 While a family grieves, the victim of Wednesday's crime has, through media narratives, transformed into something symbolic of a nation. Early reports of the attack in Woolwich focused acutely on the fact that the victim was wearing Help for Heroes T shirt. Police officials and politicians indicated that the attack was one of a terrorist nature. Home Secretary Theresa May crudely called Lee Rigby's murder 'an attack on everyone in the United Kingdom'- as though, somehow, we are all him, and he, us. But despite graphic pictures in the press, his body does not belong to the public, and despite the EDL's arguments, war is not the backbone of Britishness. However, the ensuing media narrative surrounding the incident gives us food for thought regarding our own unanswered questions on British identity.
Before any images of the suspected murderers were released, the BBC's Nick Robinson was already reporting that they were 'of Muslim appearance'. Islam is a religion of which anyone of any race can subscribe to. But we know that Robinson was referring to a stereotypical construction of what the decade since 9/11 has constructed in our collective mind's eye. An Asian man with a backpack and a beard, or perhaps a woman wearing a hijab.
So, when video footage of an Afro-Caribbean man in a beanie hat and a hooded jacket was released, Robinson's claim was swiftly debunked. He apologised when challenged by many who were keen to know what exactly what comprises "Muslim appearance". It appears this phrase, with its Islamophobic connotations, had been used an umbrella term for a person whose skin was darker than white.
Predictably, there have been scrambles to distance suspect Michael Adebolajo from Britishness. He was born in the London Borough of Lambeth. This is where the goalposts of Britishness really begin - being black, being Muslim and being British are each considered contradictory. Worse still, this happens when the English Defence League's race hate is wrapped up in a Union Jack.
Nick Robinson' comment sowed the first seeds of a media narrative that reinforced the long standing myth of black and brown people's mounting threat to British peace and order. This is a strained patriotism, a myth with enough power to prompt the Muslim Council of Britain to release a statement dissociating Muslims from the ideology on show at the attacks. You could call it pre-emptive - it's not difficult to predict narratives at a time like this. Other commentators have explored the very pertinent issue of the roots of extremism not just springing from thin air, most notably Glenn Greenwald in The Guardian, who puts it plainly:
"The US, the UK and its allies have repeatedly killed Muslim civilians over the past decade (and before that), but defenders of those governments insist that this cannot be "terrorism" because it is combatants, not civilians, who are the targets. Can it really be the case that when western nations continuously kill Muslim civilians, that's not "terrorism", but when Muslims kill western soldiers, that is terrorism?"
The gruesome violence of two men does not an ideology make. Thankfully this argument has been made repeatedly since Wednesday's murder. On top of this, it would also be clumsy to dismiss Drummer Rigby's killers as simply insane. International studies suggest that when it comes to violence and mental illness, the opposite is actually the case, with mentally ill people being four times more likely to be a victim of violence rather than a perpetrator. What can be commented on is the deft construction of the boundaries of Britishness. What is the possibility of the perpetrators of this crime being home grown?
Lee Rigby elevated to symbol status paired with a narrative that pits blackness against Britishness will guarantee a climate of fear, hatred and division. Race relations have already taken a turn for the worse. Accounts of the English Defence League rampaging through the streets of Woolwich on Wednesday night hark back to race riots of the 1980s. Their retaliation creates a dangerous and unstable atmosphere that forces people who don't have white skin to cower in the safety of their own homes. It's the kind of raw anger that saw two mosques attacked and EDL leader Tommy Robinson warning of reprisals that will implicate the entire Muslim community. When David Cameron says 'this was not just an attack on Britain, but a betrayal of Islam', he implies that the two are mutually exclusive.
Register for free to continue reading
Registration is a free and easy way to support our truly independent journalism
By registering, you will also enjoy limited access to Premium articles, exclusive newsletters, commenting, and virtual events with our leading journalists
Already have an account? sign in
Join our new commenting forum
Join thought-provoking conversations, follow other Independent readers and see their replies