The young just don't care about politics
Their self-centeredness isn't so different from other demographic groups, but it's just very narrow as they have much less to worry about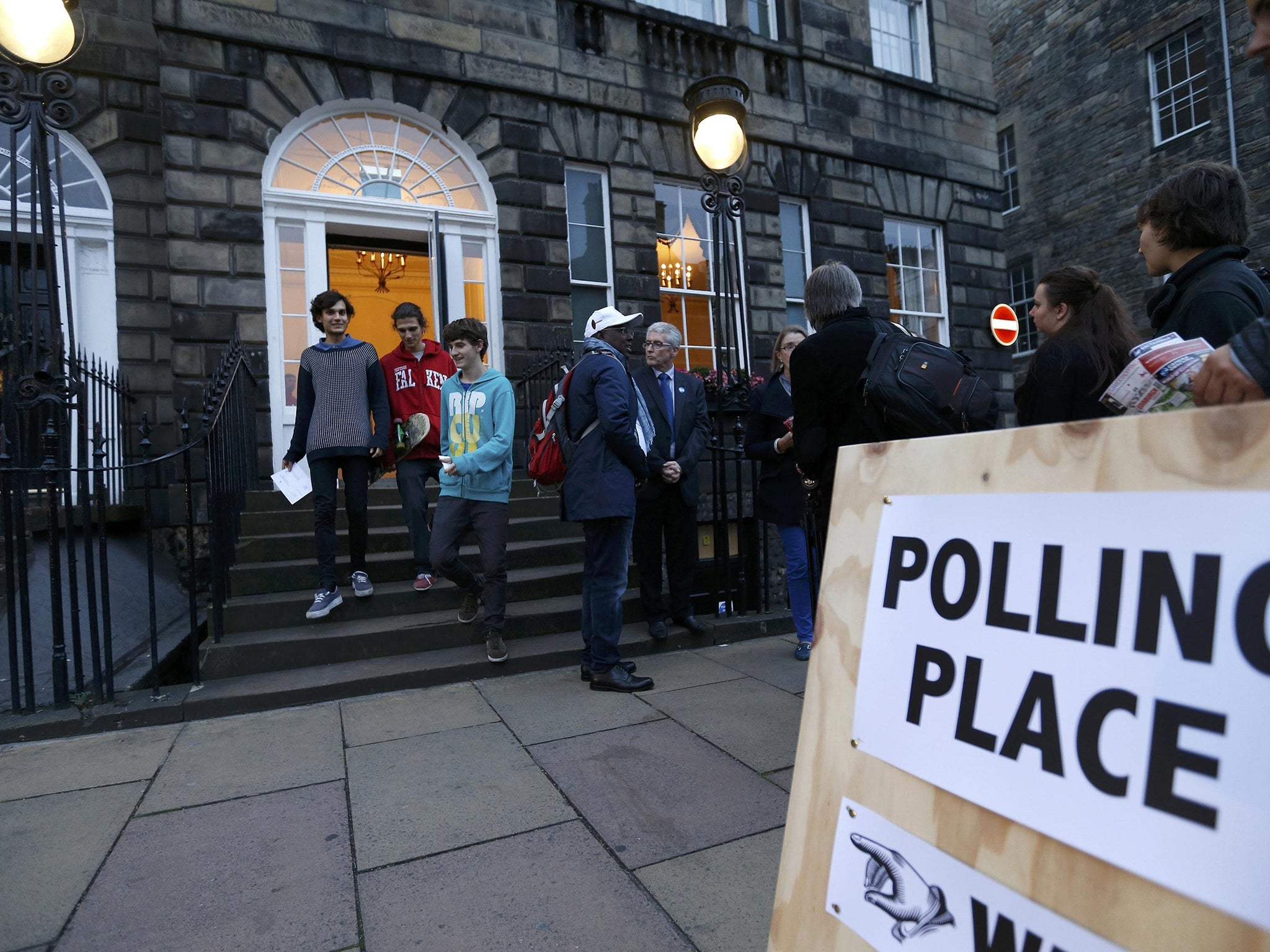 Are we nearly there yet? How many days to the election now: 80? 1,000? It will feel like the latter by the time we get to 7 May.
This far out, it doesn't really matter too much what the parties pledge and promise. No one will remember by election day – not once all the inevitable gaffs and awkward "ordinary voter" encounters go wrong – never mind, the debates.
Policy announcements aimed at older voters will be saved up for closer to the day. They actually vote, you see: better to let them go to the booths with those pledges (pensions? Tax relief?) fresh in their heads.
So for now, you might expect to see policy announcements aimed at the more undecided. Policies like taking a little money from pensions to help alleviate some of the student debt burden, announced this week by… oh, does it really matter?
Because the reverse policy will probably be announced closer to election day when parties start targeting older voters. Small wonder then, putative first-time teenage voters are ambivalent.
Most of the 18-year-olds I spent the weekend with were highly unlikely to vote at all. Here's what I learned.
They care about: student loans, tuition fees, how they are ever, ever! going to be able to move out, the student housing and funding crisis, and, starkly put, "how I'm ever going to be able to afford to just live".
Election Analysis: The Key Voters
Show all 6
So far, so... if not selfish, then at least self-centered. "Do you care about things that are not directly about you?" "No. Not really," was the blunt, honest, response.
They claim most 18-year-olds don't care about supposedly big issues like immigration. Admittedly, these teenagers were west Londoners, used to living among integrated immigrant communities.
Here's a random selection of quotes from my mini focus groups: "most 18 year-olds only care about themselves"; "young people don't vote because they can't be bothered, they don't know enough"; "we don't see many differences between the Labour, the Lib Dems and the Conservatives".
"Ukip is different but no one we know would vote Ukip"; "perhaps more people would vote Green – it is our futures, but we feel it is a wasted vote"; "it's totally uncool to vote Lib Dem. It is social suicide and pointless".
These highly educated teenagers never watch Question Time. To them, PMQs is "just lots of old men shouting". They believe the political system is too old-fashioned, and that Britain should "get rid of the pomp and ceremony."
"We don't read newspapers or watch the news. We see enough 'small scale' news on Twitter, the Mail Online, Metro or the Standard…"
Judge them at your peril. That teen may well be your son or daughter. Their self-centeredness is not really so different from other demographic groups. It's just narrow in that they don't have any jobs, dependants, properties or investments to worry about.
It's clear they are untouched by the parties, let alone their policies. If any party actually wants them to vote in May, they have a hell of a challenge ahead of them, starting with the medium by which to reach them, let alone the message.
Stefano Hatfield is editor-in-chief of High50. Twitter: @stefanohat
Join our commenting forum
Join thought-provoking conversations, follow other Independent readers and see their replies