There's no buying power for the poor in Battersea
With properties starting at £1m, the idea that the Battersea Power Station development will become an Ambridge-on-Thames seems far-fetched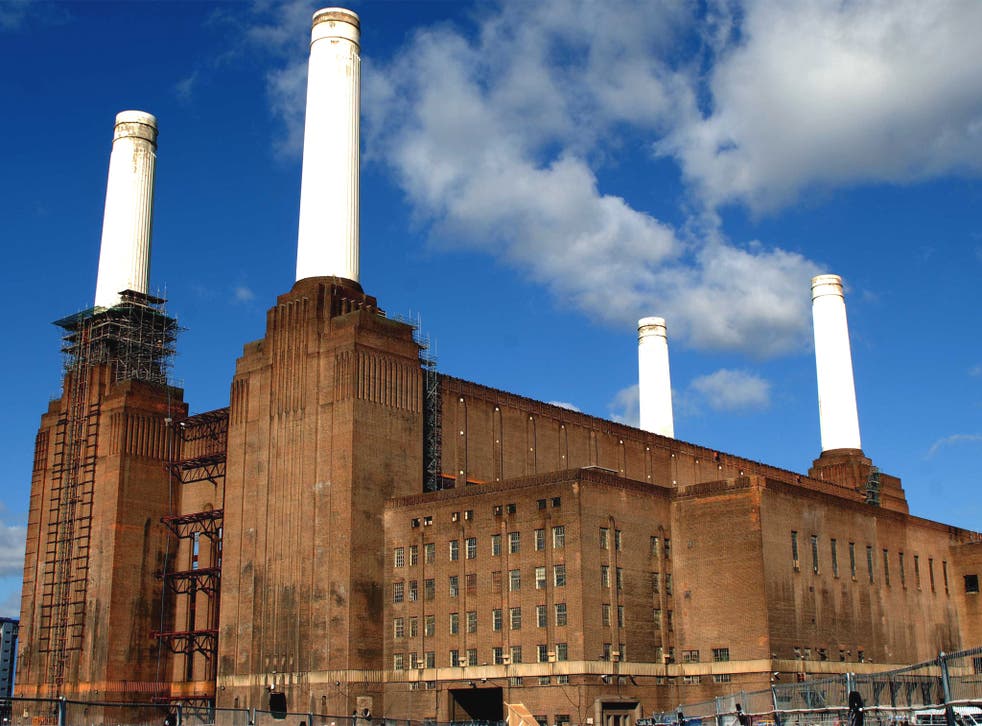 Last night a group of people deemed to be potential buyers of very expensive London flats were treated to a party featuring a gig by Elton John.
I hope they felt privileged. With prices starting at almost £1m for a studio, however, I suspect that the developers may have been exaggerating somewhat when they described it as "a party for the community that we are creating on the site".
Battersea Power Station Development Company chief executive, Rob Tincknell, has been using the word "community" like it's about to be removed from dictionaries. But his company's hiring of two very expensive architects, Frank Gehry and Norman Foster, and the prices (which are modestly absent from the official website) suggests that what we about to receive may be nothing to be grateful for.
Ticknell insists that he will offer the properties for sale in London before marketing them elsewhere. This may fool Boris Johnson, but the problem is that the natives won't be able to compete with wealthy foreigners looking for a place to splash their cash.
Current owners, Malaysian investors Sime Derby, have taken over a planning permission devised by their Irish predecessors containing around 3,500 dwellings. The pricing policy will mean that they will make tonnes of money. So why is Tincknell insisting that his architect-designed minting machine – which will be mainly bought by foreigners who will never live there – will somehow become Ambridge-on-Thames?
He wants clauses built into the contracts of restaurants and other commercial tenants that they will endeavour to hire staff from within the Battersea Power Station "village". Really? Waiters, cleaners and clerical workers living in £multi-million flats? Oh, and Tinknell hates rival developers' schemes on the river, where people avoided eye contact and conversation when they bumped into each other and is appalled by the "staggering statistic" that 85 per cent of Londoners do not know their neighbours. Well, Rob, those are statistics for people who actually have neighbours, not empty flats or itinerant tenants. He expects to create his communities by having the open space fully wi-fi'd. And the cavernous lobbies "will encourage informal 'over the fence' conversations".
Send for Les Dawson!
Tragically, the Battersea philosophy of "stack 'em high and sell 'em for whatever you can get" is now de rigeur in London. The same idea has infected everything now going up within five miles of Nelson's Column: Earls Court in Hammersmith, Lots Road in Fulham, Nine Elms in Wandsworth and the entire riverside. With virtually no new homes available for under £1,100 per square foot, we are facing a future where it will be hard to find Londoners in London.
Register for free to continue reading
Registration is a free and easy way to support our truly independent journalism
By registering, you will also enjoy limited access to Premium articles, exclusive newsletters, commenting, and virtual events with our leading journalists
Already have an account? sign in
Register for free to continue reading
Registration is a free and easy way to support our truly independent journalism
By registering, you will also enjoy limited access to Premium articles, exclusive newsletters, commenting, and virtual events with our leading journalists
Already have an account? sign in
Join our new commenting forum
Join thought-provoking conversations, follow other Independent readers and see their replies