There's something Churchillian about Boris Johnson. On the other hand...
He's a lone wolf, capable of staggering selfishness - it might actually be a valuable trait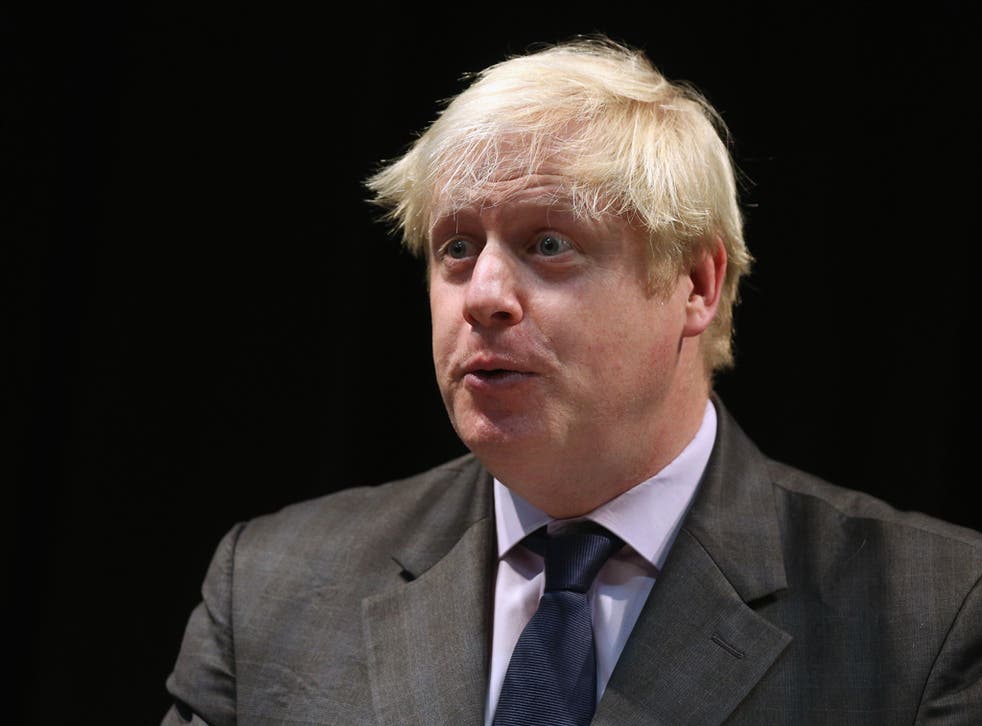 It was only after a chat with Lynton Crosby, the political strategist who ran Boris Johnson's two successful campaigns for the office of London mayor, that I began to understand the full potency of the Boris brand.
Crosby, who has decades of experience in the hard school of Australian politics, said that he had never encountered such a phenomenon: "When we show focus groups a photo of Boris, they just warm to the man." Well, yes, I said, he's a popular politician. "You don't get it," said Crosby. "These focus groups were selected from people who didn't know anything about him: it's even something to do with the way he looks."
This suggests a movie-star sort of appeal; but Johnson is no matinée idol. He is far from conventionally good-looking – and takes less trouble over his personal appearance than almost any other politician I can think of. A glimpse of what Crosby meant was made apparent to me a few months ago after I had lunch with Johnson and walked with him to the nearest station, London Bridge. Almost immediately, outside the London Dungeon, he was accosted by a group of children and their mothers, who swarmed over him as if he were a soap-opera star; and in the railway station, men of no obvious Tory persuasion (and certainly not with the accents of Johnson's class and background) called out to him as if he were their favourite drinking companion. Boris, needless to say, had genial exclamations at the ready for all who addressed him.
You might say this is not surprising. London is the man's manor: he's the mayor. Yet that itself is a remarkable story. Few would have supposed that a largely Labour-voting metropolis would have – twice – elected a Tory: and Ken Livingstone was far from the dud candidate his critics claim. No, Johnson has the sort of appeal that transcends the normal parameters of politics.
This is one reason why the mauling he received at the hands of Eddie Mair on a Sunday morning television politics show is so much less significant than the Westminster-based media imagine. Mair is a superb broadcaster, no question: but his target has built up his brand by mass-market appeal, via Have I Got News For You, and Hyde Park Olympic rallies. Johnson's bubble could not be pricked by a mere political interview, however cruel the inquisitor.
It is an aspect of modern celebrity that once a person has established – for whatever primordial reason – a hold on the public's affection, it is remarkably hard for that to be diminished or dented by any adverse comment on the part of the chattering classes. This is not to assert that Boris's popularity is akin to that of the late Princess of Wales; but I am reminded of the way in which, even when Diana was being slaughtered in the press for various acts of folly, popular opinion in the main still insisted that she was "a good egg" (to use a Boris-ism).
There is a certain sort of person whose flaws, as they become evident, seem almost to add to the sympathy with which they are viewed: their sins are forgiven, and even indulged. I can speak from some personal experience in this respect. I gave Boris his first political column, when I was editor of The Spectator. Some years later, he became editor, and in that role published an article which purported to reveal my code name as some sort of secret agent while I had been at the magazine. Perhaps I should have laughed it off as a Johnsonesque jape; but I was livid because, as I was at the time responsible for various foreign correspondents in dangerous parts of the world, he had potentially endangered other journalists' lives. I rang him up in a fury; and, of course, Boris was bumblingly apologetic in his own inimitable way.
As ever, it worked: I was seduced back into a feeling of friendship – although it is open to question whether Boris has any friends, in the sense the term is commonly understood. He is a lone wolf, and capable of staggering selfishness: yet far from disqualifying him from the highest leadership, it might actually be a valuable characteristic. Winston Churchill – who also mixed promiscuous journalism with politics – was such a character; and like that extraordinary figure, Johnson has an oratorical power and physical presence that quite dwarfs his contemporaries.
There are, obviously, crucial differences between this would-be leader of the Conservatives, and the party's most lionised figure of the last century. Unlike Churchill, Johnson seems bereft of any definable political missions, other than following his own star. He is in politics to win it, but exactly why, other than to attain the greatest glory, is hard to fathom. But, again, this is hardly a unique phenomenon. Indeed, something similar might be said of David Cameron – what does he really stand for? – although the Prime Minister's style is more noblesse oblige, rather than the joyous egotism that fuels the Johnson rocket.
In any case, there will almost certainly not be a vacancy for the Tory leadership this side of the general election. The plotting being organised on behalf of Adam Afriyie – essentially a group of those who couldn't believe they hadn't got ministerial preferment – was devastatingly leaked by Cameron's people; and if you want to see an interview which did destroy someone's leadership prospects, go to the iPlayer to watch Andrew Neil's interrogation of Afriyie on the BBC's Sunday Politics. The Windsor MP was speedily reduced to platitudinous inanities, and his declaration that he was "not ambitious for position at all" was unintentionally comic. Say what you like about Boris, but when he makes you laugh, it's deliberate.
As for the London Mayor's encounter with a BBC wrecking ball, the effect was not at all what his critics would have expected. Last Friday, The Guardian ran a story declaring that the interview with Eddie Mair "left Johnson reeling and his political prospects dented". Unfortunately for that theory, the London Evening Standard had the previous day published a YouGov poll which showed that, if anything, Johnson's popularity had increased after the grilling; which no doubt helps to explain why the man accused by Mair of being "a nasty piece of work" was not "reeling" but actually congratulated the BBC man on doing a "splendid job".
Even though that same YouGov poll suggested that Boris Johnson would wipe out Labour's lead if he became his party's leader, the opportunity for him to make a formal challenge is far more likely to follow, and not precede, a Conservative defeat at the ballot box. This may be just as well: for if there is one job at which Boris Johnson would be brilliant, it is Leader of the Opposition.
d.lawson@independent.co.uk
Register for free to continue reading
Registration is a free and easy way to support our truly independent journalism
By registering, you will also enjoy limited access to Premium articles, exclusive newsletters, commenting, and virtual events with our leading journalists
Already have an account? sign in
Join our new commenting forum
Join thought-provoking conversations, follow other Independent readers and see their replies