They've betrayed feminism, they define life in terms of sex, they're always whingeing. What's wrong with today's younger generation?
Each decade the spoiling gets worse and is mistaken for perfect child rearing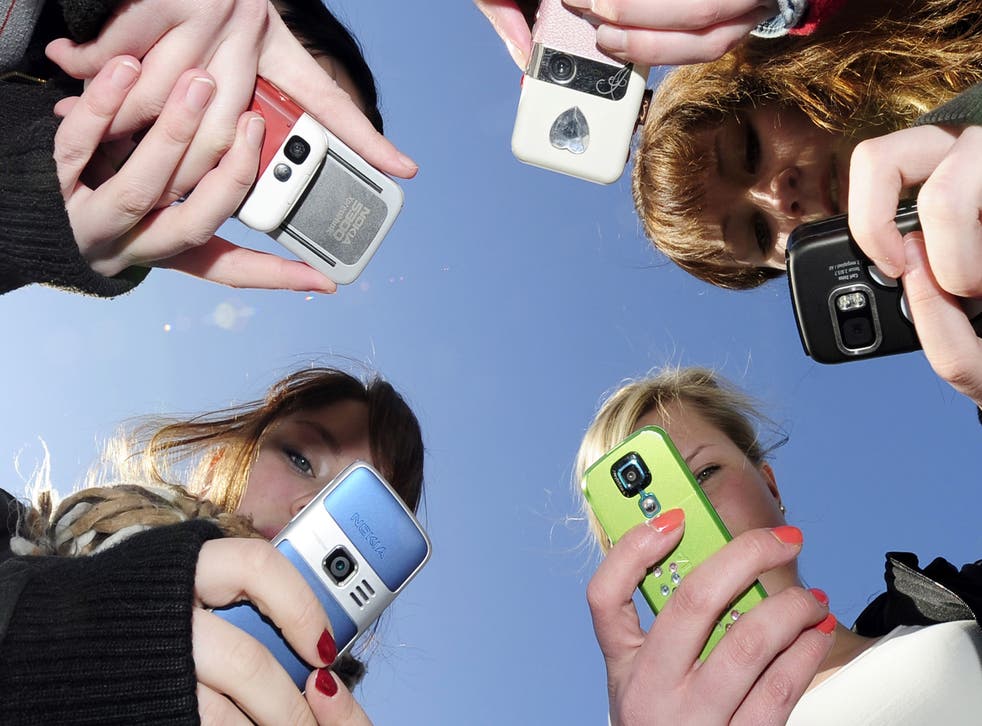 I find myself welling up with contempt for middle-class, young adults born in rich nations. Note to young daughter: I don't mean all of you who are good and great, but the many more who understand nothing and want everything, the me generation.
Perhaps this deep gloom was brought on the latest batch of female stars – Miley Cyrus, Lily Allen and Rihanna, always Rihanna – who, to sell their music, pornify themselves, female performers on their videos and the sacred tenets of feminism. They claim they parody and shame the pop industry by being more filthy than its filthiest fantasies. Go figure. Sex is their answer for the meaning of everything. Children have come to believe that, too, and start sexual activity younger and younger, which is why public health officials want the age of consent lowered to 15.
Further despondency descended as I overheard some undergraduates at a Midlands university. One of them had sent a charity donation after the devastating typhoon in the Philippines and the others turned on her for being a "fool". They believed the victims would misuse funds, that Brits, should only give to charities that affect their own life or the poppy appeal, which was "cool". That fits findings published last week by neuroscientists at research consultancy Mindlab. Half the under-25-year-olds questioned never gave to a good cause. Then an acquaintance, Rose (not her real name), told me about a row she'd had with her son, a graduate intern, who wants her to pay for an expensive skiing holiday with his mates – because he never asked to be born.
How does one even begin to deconstruct these behaviours? Or try to get the young to look at themselves and see what they have become? Some, not all, of this is the result of hideous parental indulgence. Since the Eighties, we who had kids could deny them nothing. Each decade the spoiling gets worse and is mistaken for perfect child rearing when, in truth, it is a betrayal of care and parenting. Rose now says no and her relationship with her son is on the rocks. She grew up with barely any toys, with a single mum who had to take on low-paid work. Like all parents, she wanted her kids to have easier lives. That aspiration fitted in with the prevailing ethos. Her children had everything and the son is now irreparably selfish. And she blames herself.
But a time comes when we must also blame the beneficiaries of a privileged upbringing. They throw tantrums, whinge endlessly about how much tougher it is for them and claim their futures are stolen by the old who won't even die at a reasonable age and who are instead breathing in all the oxygen that belongs to youth.
Some of the anxiety has a real basis. Chloe Hamilton wrote movingly about those in this paper last week. Young professionals can't easily get on to the property ladder, have insecure jobs not careers, must pay off university debts and pensions are not guaranteed. These arguments appear in an agitated polemic, Jilted Generation (recently updated), by Ed Howker and Shiv Malik, who reproach ideological individualists such as Thatcher and Blair and others for these ills. Although excellent writers and thinkers, these two are so caught up in their arguments that they simply can't, or won't, see how the people they speak for have vastly more assets than most young adults of the world and the poor in this country. (And who aren't as vicious online, either.)
In an incisive essay in the New Republic, Laura Bennett cuts open the narcissism, insatiable needs and overstated privations of this cohort. These young adults have a "tendency to look inward under the pretence of looking outwards". Most of that is done through the "self-affirming echo chambers of social media". Every little thing that happens to them must be so amplified that they can no longer hear the sorrows of the rest of humanity. Self-pity gives them the justification for endless demands. No previous lot has had so much. And, now that the supply is reduced in an unstable world, they won't adjust even slightly or remember how lucky they are compared with a child growing up with no opportunities in our badlands, or slum dwellers, or the schoolchildren of South Africa, or those fighting for basic sustenance and rights in Egypt.
Hard times should make our spoilt young grow up, learn restraint and better human values. I don't think that is likely. God help those of us who will depend on this covetous, cold lot in old age. I hope we can choose to die with dignity. The me generation would then have no burden on their shoulders. But would they be happy?
The reshaping of Borgen's wonderful Birgitte
We addicts of the compelling Danish political drama Borgen are elated. It's back and better than ever. Well, not quite. Read on. The plot line still surprises, the characters and dialogue are entirely believable, and the acting subtle and engaging. The last series ended with Birgitte Nyborg, the centre-left prime minister, unexpectedly announcing an election. This series takes up the story two and a half years on.
Nyborg, played by Sidse Babett Knudsen, is no longer in politics, so her strategic plan backfired. After losing the election, she did what ex-prime ministers do – like Thatcher, Major, Blair and Brown – which is to make millions by speaking around the world, sitting on boards and advising companies. But that sellout was not the only reason I felt somewhat let down by the fantastic Nyborg, mother of two, who previously managed to run the country and plot and win, even when her family was falling apart and her daughter was suffering terrible mental distress.
More depressing than that was her new look and persona. She used to be very attractive, but had a bum, tum and bosom. Sometimes she got chubbier – as so many of us do – so that buttons and zips wouldn't close. Scandinavian women seem to have the confidence to be what they want to be. Now her body has been tamed, reshaped and remodelled, as if by a Hollywood star factory. She wears the tightest designer skirts and killer heels. But she is returning to politics. Will she put voters off? Yes. Who would vote for a Sex and the City leaderene? Not the Danes for sure.
Register for free to continue reading
Registration is a free and easy way to support our truly independent journalism
By registering, you will also enjoy limited access to Premium articles, exclusive newsletters, commenting, and virtual events with our leading journalists
Already have an account? sign in
Register for free to continue reading
Registration is a free and easy way to support our truly independent journalism
By registering, you will also enjoy limited access to Premium articles, exclusive newsletters, commenting, and virtual events with our leading journalists
Already have an account? sign in
Join our new commenting forum
Join thought-provoking conversations, follow other Independent readers and see their replies