This is what activist and Boat Race disrupter Trenton Oldfield did next...
His 'This Is Not A Gateway Festival' fights against the establishment and the elite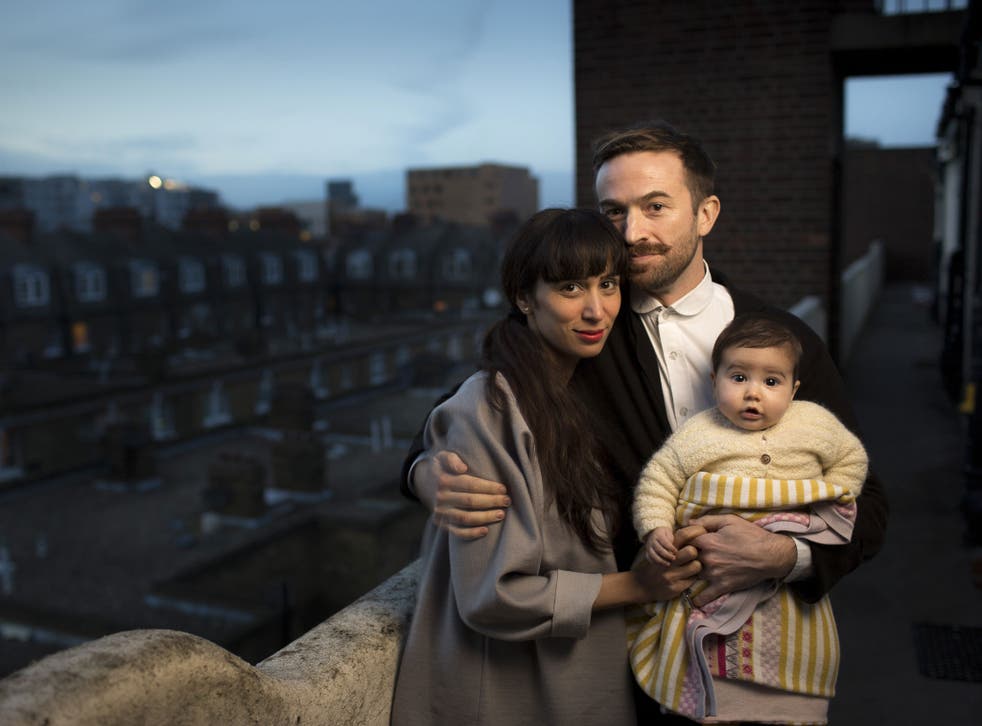 Two years ago today I was two weeks in to a six-month sentence in London's high security Wormwood Scrubs prison. I received this prison sentence for my April 7 2012 disruption of the absurd rowing race between Oxford and Cambridge Universities. This time last year, my partner Deepa Naik and I, along with our newborn daughter, were knee deep in one of Theresa May's many vindictive ill-thought through messes. In just a few weeks we would once again be before a judge, this time having to disprove the Home Office's charge that I was 'not conducive to the public good.' If we had lost that tribunal our family would have been torn apart and I would have been removed from the UK and sent to Australia.
This year things are rather different. Instead, I have been busy organizing our fifth and our final This Is Not A Gateway Festival. Along with over a decade of mainstream work in local government and with charities that attempted to address inequalities, it was my work with this festival that the judge said ultimately deflected anything Theresa and her Home Office tried throwing at me.
The festival has been fighting against the establishment and the elite for a decade. We have been taking aim at one of their favourite misnomers: that cities are good for you and that they should be understood as a late stage of evolution, as symbols of progress, modernity and 'civilisation'. Instead, we have learnt that Western cities are incubators of poverty and inequality, with London the most unequal Western city in the world.
Today, mostly as a result of the outcomes of European colonialism, 7 billion of us live on just 2 per cent of the earth's land surface, and most of us are in cities, with many in just a few mega cities. The process of herding us in to these very small spaces is an industry, an industry we call the Urban Industry. It is an industry that has existed for 500 years but has been particularly booming for the last five decades. The Urban Industry is a complex that includes most universities, mining companies, agribusiness, property developers, aristocracy and the small elite of most nations. The insatiable greed and pettiness of the political classes means governments willingly coordinate, fund and make the laws to assist clearing the land of people for global corporations.
One of the most well-known examples of this process is the US's Indian Relocation Act (or Public Law 959) of 1956 which resulted in urban relocation programmes and centres. At the time only 10 per cent of the Indian population lived in cities, by 1980 over 52 per cent had moved to cities. Cities have been and remain death camps for most indigenous peoples where diseases, everyday prejudices and institutional racism are inflicted all to easily. In Australia for example the first nations people make up just 3% of the population today however they constitute 40% of the prison population. Deaths in custody are unimaginably high. It is a well-documented unofficial war; genocide.
There are endless university urban labs, charities and NGO's staffed full of 'progressive' Oxbridgers that make a very good living championing the Urban Industry. It's easy to spot these organisations; they relentlessly push non-ideas; cities are centres of innovation, creativity, and social cohesion and progress. Like their paternalistic Victorian forefathers they force the world to agree with them that cities are good for us. The world is being deep-colonised by corporations and millions of people are being removed from their lands and those that should be stopping their Mum's company from doing this spend their time and our money organising pop up urban gardens, doing TED talks and organising conferences to give old white men yet another platform and networking opportunity. You couldn't make it up if you tried.
Our two-day event flips their model on its head and it's very easy to do – if you try. Our event is free although donations are very important. The festival is open to the public, is discursive, critical and propositional. The festival priorities the knowledge, experiences and proposals of the oppressed, robbed and overlooked. The programme includes workshops, discussions, exhibitions, films, walks, performances and even tribunals. Our organisation and the festival are independent entirely free of corporate influences and ivory tower elitism. Theresa May is of course very welcome to join us but no doubt she will be too busy watching Youtube videos of people who are fleeing wars created by British interests drowning in Mediterranean Sea.
www.thisisnotagateway.net 1-2 November at Bishopsgate Institute
Register for free to continue reading
Registration is a free and easy way to support our truly independent journalism
By registering, you will also enjoy limited access to Premium articles, exclusive newsletters, commenting, and virtual events with our leading journalists
Already have an account? sign in
Join our new commenting forum
Join thought-provoking conversations, follow other Independent readers and see their replies