This is what the one in ten British men who pay for sex need to know
We cannot continue to turn a blind eye to the exploitation of women through prostitution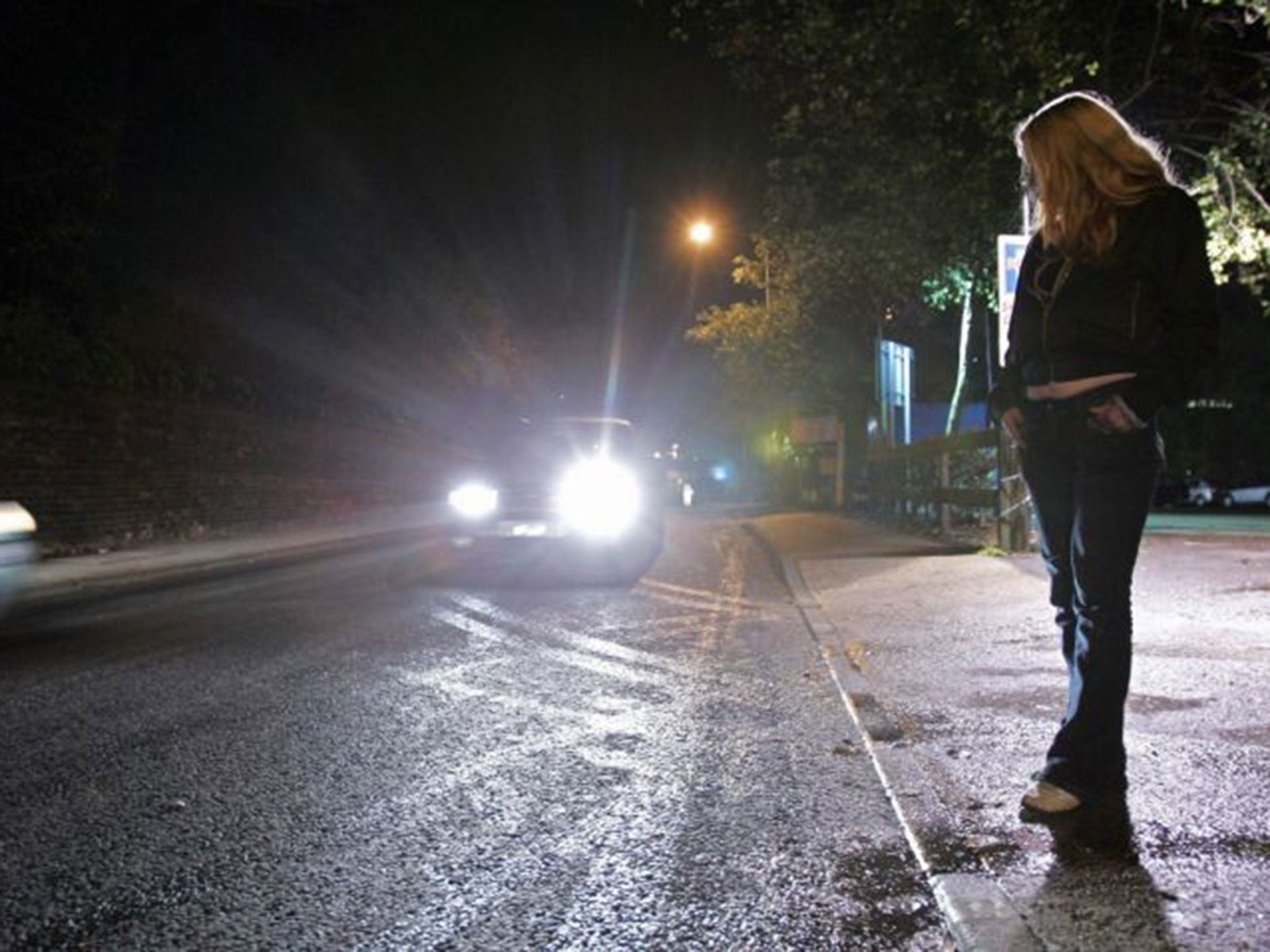 The finding that one in ten men has paid for sex sadly confirms what I observed in my role as Detective Superintendent of Suffolk Constabulary – that there is currently a minority of men in this country who feel entitled to exploit vulnerable women and girls and use them as sexual objects. My experiences in Ipswich taught me that society cannot continue to turn a blind eye to the abuses these men are committing – and that we can and must end demand for prostitution.
In 2006, five women were tragically murdered in Ipswich by Steve Wright, a local sex buyer. I had responsibility for leading Suffolk Constabulary's strategic response on the issue of prostitution – and tolerating the status quo was never going to be an option. We knew from experience that arresting women for soliciting, as the law currently permits, wasn't working. They would simply go back out on to the streets to earn money to pay their fine. We also knew that tolerating this harmful trade wasn't working.
The women involved in prostitution in Ipswich were highly vulnerable and had complex needs arising from addiction, trauma and the abuse they suffered on the streets. This is no different from the national picture: an estimated 50 per cent of women in prostitution in the UK became involved as children, and up to 95 oer cebt of women in street prostitution are problematic drug users. Allowing men to continue exploiting these women by paying them to perform sex acts was not an option we were willing to entertain.
So we cracked down on demand, taking a zero-tolerance approach to kerb-crawling (which is currently a crime), and made sure the message got out far and wide that paying for sex on the streets of Ipswich would not be tolerated. We also made every effort to divert women away from the criminal justice system and worked with local agencies to support women to exit prostitution and start the process of recovering and rebuilding their lives.
The results of this approach speak for themselves: an independent evaluation by the University of East Anglia confirmed that we ended street prostitution. The prostitution trade was not displaced. Instead, a multi-agency partnership worked for many years with women to help them access support and successfully find alternatives to prostitution. While our approach to prostitution required the allocation of new resources, for every £1 we spent as part of the strategy we ultimately saved the public purse £2 - by reducing the burden on the courts and social support systems.
Prostitution cannot be made safe. As the Mayor's Office for Policing and Crime rightly recognises, prostitution is a form of violence against women. It is deeply harmful regardless of whether it takes place on the street or in a flat. Half of women involved in prostitution in the UK have been raped and/or sexually assaulted - the vast majority of these assaults committed by sex buyers. Yet I was prevented from cracking down on sex buyers who exploit vulnerable women in off-street locations because the abusive act of paying for sex is currently legal. That cannot be right. We cannot continue to turn a blind eye to the exploitation of women through prostitution – and that includes the nine out of ten men who do not abuse women in this way.
Sex buyers feel the current law gives them license to exploit vulnerable women - and they are right. That is why I support the introduction of the Sex Buyer Law, currently being advocated by trade unions, anti-violence organisations and feminist groups. It's an approach that draws on our experiences in Ipswich and on the successes seen in Sweden and Norway. By decriminalising the sale of sex, criminalising the purchase of sex, and providing the necessary support and exiting services to help women find routes out of prostitution, the Sex Buyer Law would enable us to shut down the demand that is fueling the exploitation of women through prostitution. And that is something I believe as a society we have a duty to do.
Join our commenting forum
Join thought-provoking conversations, follow other Independent readers and see their replies