Tinder may have inadvertently hit its self-destruct button by charging older users more
The dating app is cashing in on our deep-seated fears of dying alone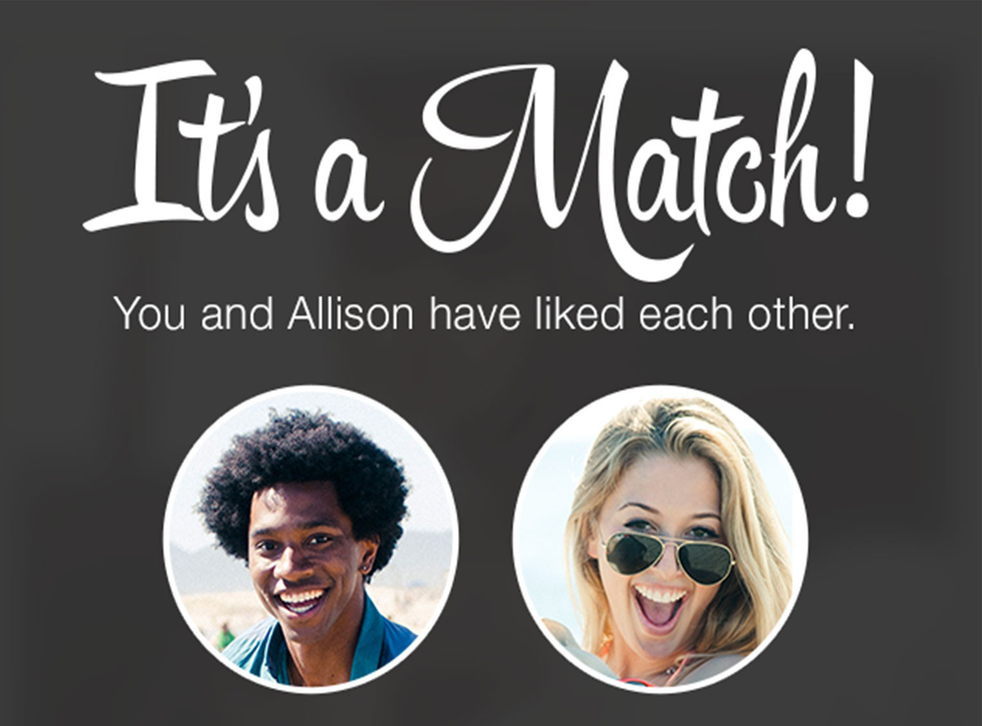 Dating can be an absolute nightmare. Trying to find Mr or Mrs Right is to experience near constant disappointment – and for many, it's a stress-inducing race against time to find true love.
Perhaps that's why dating app Tinder has exploded in popularity over the last couple of years. The simple tool has transformed the chore of dating into a cheeky game that requires little time and virtually no effort. Better yet, it doesn't cost a penny – until now.
This week, developers are celebrating the launch of Tinder's premium paid-for sister app: Tinder Plus. The frilly version comes with a whole host of new features, such as the ability to find partners in foreign countries, unlimited right-swipes, and a rewind button to recover lost love. For horny teens and overworked recent grads, those fancy features will cost as little as £3.99 a month. For those over the age of 28, Tinder Plus will set you back a whopping £14.99 per month.
Sound like age discrimination? That's because it is – and it's not going to do the app any favours, either.
It's easy to see why the company has decided to go premium. Tinder isn't a scruffy, idealistic startup. It was actually developed by the same online dating empire that brought us Match.com and OkCupid. To them, Tinder has been a brilliantly successful market research experiment. Now, it's time to monetise the system. Yet the company's rationale is a little obtuse.
Execs have argued that an age-based pay structure must be introduced as a sort of student discount that will allow skint kids to look for love without breaking the bank. Fair enough, you might think. Yet by charging silver foxes almost four times more than underage teens that probably shouldn't be using this app in the first place, Tinder is effectively cashing in on our age-induced insecurities.
The best, worst, and most unusual dating sites

Show all 18
Think about it: not only do thirty-somethings have a lot more money to blow than your run-of-the-mill college student, but they're also a lot more desperate to find a life partner. Youth is slipping away, their sex appeal is diminishing and parental demands for grandchildren are increasing in frequency. So, logic dictates these daters will be far more likely to fork over serious money for costly premium services. App developers know that, and they're gambling on a substantial number of aging users hopping blindly onto the paywall bandwagon out of utter desperation.
To be honest, that's probably a bet Tinder will end up losing.
Okay, so it's worth pointing out that the free version of the app isn't going anywhere (yet). But there are plenty of rumours swirling about concerning the introduction of adverts, and even a daily cap on the number of swipes you're able to make. It makes perfect sense. By denying users the basic functionality to which they've grown accustomed, the company clearly hopes to push people onto its premium service. But if there's one thing the internet hates, it's getting pushed into a corner.
To a vast majority of young users, Tinder isn't a serious dating platform worthy of time and money – it's a sexually-motivated game that occasionally ends at third base. On some smartphones, it even gets automatically filed into your gaming folder. And whilst some addicts might be totally willing to pay a monthly fee in order to play that game, chances are most people will simply move on to the next big thing. In fact, data analysts at Morgan Stanley reckon no more than five or six percent of Tinder users will actually end up becoming paying members.
So, where does that leave us? On a precipice it seems. For the past couple of years, Tinder has been a fun, flirty way to spend a few minutes while you're waiting for the bus. But now, developers want to change that game by cashing in on our deep-seated fears of dying alone. That's not fun, it's not sexy and it's not great marketing. From where I'm standing, it looks like Tinder has just inadvertently bumped into its own self-destruct button – and so romantic app developers should be licking their lips. A huge market is about to open up.
Register for free to continue reading
Registration is a free and easy way to support our truly independent journalism
By registering, you will also enjoy limited access to Premium articles, exclusive newsletters, commenting, and virtual events with our leading journalists
Already have an account? sign in
Register for free to continue reading
Registration is a free and easy way to support our truly independent journalism
By registering, you will also enjoy limited access to Premium articles, exclusive newsletters, commenting, and virtual events with our leading journalists
Already have an account? sign in
Join our new commenting forum
Join thought-provoking conversations, follow other Independent readers and see their replies