The grand plan of Tory modernisation has failed under an increasingly right-wing David Cameron
The influx of Euroscpetics and death penalty enthusiasts into the Cabinet says it all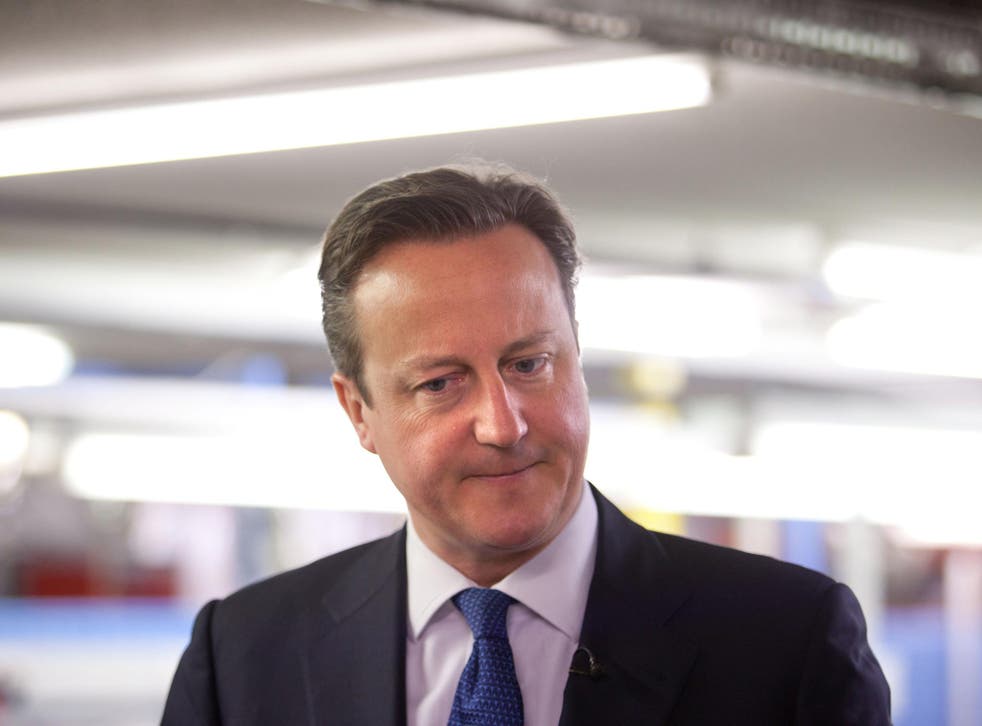 It has been said that David Cameron never resolved the tension within his party and himself between those inclined to nostalgia – that you win with a populist right-wing agenda such as Michael Howard offered in 2005 - and those inclined towards change, modernisation and One Nation politics. But we finally now have a winner. Compassionate conservatism, which once defined Cameron as a change-maker, is now lying flat on its back.
But don't take my word for it. This is the view of one of the key architects of Tory modernisation and close friend of David Cameron and George Osborne, Danny Finkelstein.
In a lacerating demolition of the project to mimic Labour's occupation and redefinition of the British political centre-ground from power, Finkelstein, speaking at conference, has said: "Our problems are we don't have enough young people, we don't have enough ethnic minorities, we do not have enough people in prosperous rising cities". He goes on to warn Cameron against racing rightwards after Ukip votes and, most damningly, says if David Cameron stands up for what he believes "he'll just lose", revealing what we all know: Tory modernisation failed under David Cameron because he doesn't believe in it.
As if to underline this, last week's reshuffle failed to fulfil Cameron's modest ambition of wanting "a third of all my ministers to be female", with 32 of the 43 promoted people being men. Only five of 22 Cabinet Ministers, a quarter of Ministers and just 16 per cent of Tory MPs are women.
But the failure of modernisation runs deeper than this. Consider who's in and out in David Cameron's Conservative Party.
David Willetts, an early and consistent proponent of modernisation who criticised the Conservatives' "strong element of bring-backery", was axed. Cameron finally binned the "Big Society" when he fired the likeable and highly respected Tory centrist, the "Minister for the Big Society", Nick Hurd. And this dismissal of Greg Barker, who argued for "the radical, ambitious, modern Conservative Green agenda", signalled the final death-knell for any notion of "vote blue go green" - 1-0 to the haters of "green crap."
There is also no space for Ken Clarke, a hate figure for the Tory right because of his longstanding support for EU reforms based on political agreement. Clarke famously advised his party: "I do not think we can win an election from the right".
With the exception of the dismissal of the Owen Paterson, who was sacked not because he was right wing but because he was failing in post, the reshuffle saw Tory One Nation politicians purged.
We now have a Foreign Secretary in favour of leaving the EU and who said the vote on same-sex marriage was "damaging". The new Education and Defence Secretaries both voted against same-sex marriage. The new Environment Secretary lauds Margaret Thatcher while the Welsh Secretary is "sceptical" of devolution.
Priti Patel, Exchequer Secretary at the Treasury, has voiced her support for the death penalty. Amber Rudd, now at DECC, says women are "punishing" the Government for the cost-of-living crisis. Meanwhile, Esther McVey, the "Minister for TV and Broadcast" questioned whether many people on Disability Living Allowance are disabled because bodies "heal".
And we now see that the removal of respected Dominic Grieve was to pave the way for an exit from the European Court of Human Rights.
This lurch to the right is the culmination of Cameron's long-term capitulation to that wing of his party. Withdrawing the Tories from the European People's Party in 2009 to form an extreme peripheral group left Britain weak and isolated (as Cameron's failure to stop Jean-Claude Junker showed). The Government said we were "all in it together" but prioritised the privileged with a tax cut for people earning over £150,000 while families are £1,600 a year worse off. Cameron's slogan "I'll protect the NHS" became £3bn being diverted away from the frontline. The Big Society gave way to huge cuts to the third sector.
The totems of David Cameron's initial project have been abandoned in a race to the bottom with Ukip. David Cameron has no vision beyond Nigel Farage's latest polling numbers.
The reshuffle was the consequence of David Cameron occupying the political territory he once defined himself against. Cameron's failure to modernise stems from his failure to confront, convince or lead his party and now he clings to the outdated ideology of "trickle-down" economics, tied to austerity and traditional Tory deference to powerful vested interests.
By contrast, a changed Labour Party under Ed Miliband has come together to agree a programme for government based on big reforms, not big spending. We are at a crossroads for our country where too many people - having to work harder for longer for less - see an economy that no longer works for working people and where opportunities for the next generation are worse, not better, than they were for the last.
The champagne has no doubt been flowing in Tory offices - a celebration for promoted Ministers, a drowning of sorrows for the vanquished. But any partying last week was really a more like a wake, a sad send-off to mark the death of compassionate Conservatism and centre-ground politics.
Michael Dugher is the shadow Minister for the Cabinet Office
Join our new commenting forum
Join thought-provoking conversations, follow other Independent readers and see their replies