Tragic deaths that demand a better response than I witnessed
Even as mental distress and the risk of suicide soar, support is being slashed.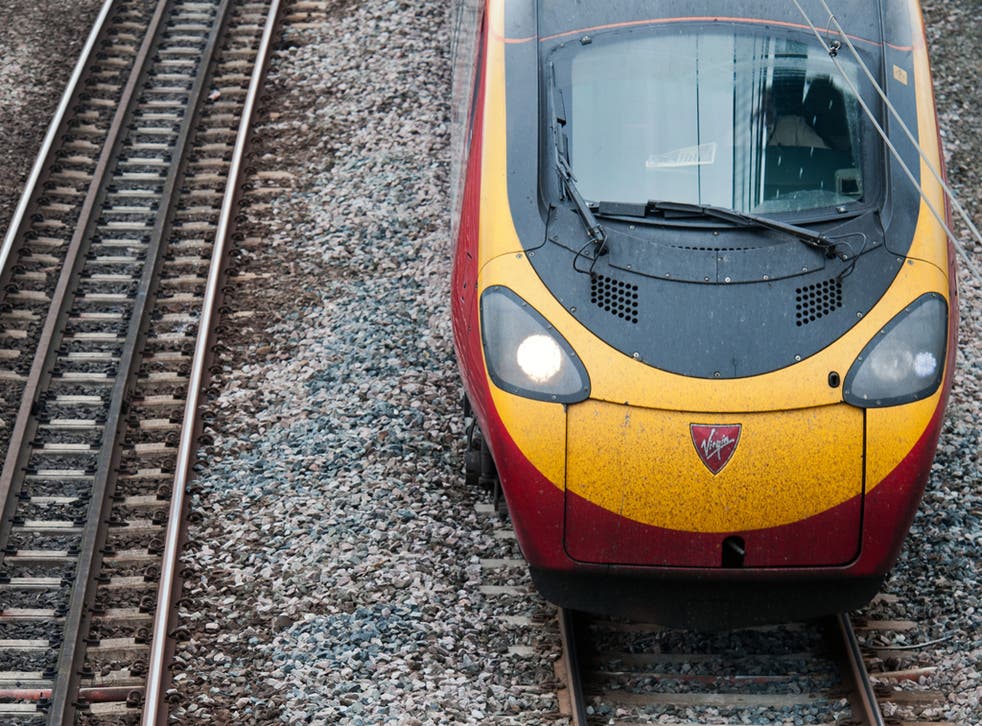 Last week, someone ended their life by throwing themselves in front of the train I was travelling on.
I'll never forget the moment of collision: although, of course, it was not obvious what had happened until a shaken train guard informed us all over the loudspeaker. Neither will I forget the largely respectful silence that followed, or the woman who wept as she told a loved one what had happened over the phone. But it is difficult to shake the memory of the passenger who tutted when we were informed of the inevitable delay. Like myself, this person just had experienced the death of someone below us; yet all that could cross their mind was the inconvenience inflicted upon them.
Even worse responses emerged when I scanned through Twitter. As train delays mounted, some frustrated passengers took to social media to assail the "selfishness" of the poor individual who had just ended their life. It demonstrated a failure of humanity, as well as a total inability to understand – or willingness to understand – what was going through the mind of someone in such despair that they would seek to end their life on a lonely stretch of railway tracks. It reminded me of one of the lowest depths plumbed by Jeremy Clarkson (which, I accept, is quite a statement): those who died on the tracks were "very selfish" because "the disruption it causes is immense", he wrote. The rest of the rant is too grim to be quotable.
Around 200 people a year end their lives on Britain's railways, and the Samaritans have launched a partnership with Network Rail to help railway workers spot the signs of someone who may need support. It is undoubtedly a horrifying trauma for the driver. A few years ago, railway driver Vaughan Thomas wrote of his own experience; months later, he could still see the victim "standing on the track, awaiting the inevitable". Tragically, the Government has now withdrawn compensation for drivers scarred by such incidents.
For me, the incident underlined just how stigmatised and poorly understood mental distress is in Britain. It is desperately important that this is challenged, not least because lives are at risk. The number of suicides had been in decline for two decades until Lehman Brothers crashed; but, according to a study by the British Medical Journal earlier this year, more than 1,000 people may have ended their lives because of the economic crisis. Last week, the NUS reported that the number of students ending their own lives had surged. In 2007, 57 male students died by suicide; last year it was 78; the number of female students ending their lives had nearly doubled.
Men are three times more likely to commit suicide than women. Traditional, unreconstructed forms of masculinity have been challenged over the past few decades, and men are more likely to speak about their feelings than they once were; but the stigma attached to discussing mental health remains particularly acute among men. The disparity is at its most stark when it comes to class. According to the Samaritans, the poorest are 10 times more at risk of suicide than the most affluent. One in 10 women in the richest fifth of society are at risk of mental illness, according to the Health Survey for England; but among the poorest fifth, the rate is running at nearly a quarter.
According to one of the authors of the BMJ study, Ben Barr, joblessness, financial worries, debt and housing issues have all contributed to the rise in suicide deaths, and of course these are far more likely to affect the poorest. No wonder the Samaritans report that the number of people ringing them about financial worries has doubled since the crash began.
But even as mental distress and the risk of suicide soar because of austerity, the support is being slashed back. Back in October, 140 senior doctors savaged the Government over cuts to the NHS – protected, says David Cameron. As well as A&E departments closing, mental health wards have been shut or significantly cut in eight hospitals. In late October, Norfolk and Suffolk NHS mental health trust unveiled plans to cut 500 jobs and 20 per cent of its inpatient beds. For the first time in a decade, real-terms spending on mental health is falling. The website False Economy is documenting the slashing of funding to mental health charities across Britain. Even though the Government has announced it will give mental health parity with physical health under the NHS mandate, more people will inevitably die as support is ripped away.
The stigma, too, puts lives at risk. Last week, The Independent's Patrick Cockburn movingly described his son's experience with schizophrenia. "Mistreatment of the mentally ill is the trust test of any community because they are its weakest and most voiceless members," he wrote. Back in 2008, the Government launched the Time to Change campaign to challenge stigma and discrimination towards those with mental health issues. It has a very long way to go indeed.
When Norwegian Prime Minister Kjell Bondevik stood down for three weeks in 1998 to deal with a serious bout of depression, he was applauded and later re-elected; but it is still seen as something those in British public life would generally never dream of discussing. That was somewhat challenged in June in one of Parliament's finest moments, when MPs including Kevan Jones and Sarah Wollaston stood up to describe their own experiences.
We desperately need to hear more such voices. As mental health charity Mind describes, those with mental health problems are often isolated; are unable to take part in everyday activities; and struggle to get jobs. No one sufferer has the same experience, and there is no one solution. But all of us will know people in our families, workplaces and communities who are silently struggling, unable to seek support.
I don't know whose life ended under the train I was on, and neither do I know the circumstances that drove them there. I do know that, unless we address the stigma, the ever-declining support, the economic causes, and the sheer lack of voice, many more will take that last, lonely journey.
Twitter: @OwenJones84
Join our new commenting forum
Join thought-provoking conversations, follow other Independent readers and see their replies