Twitter climbdown is too little, too late
How can we believe that men who abuse women online aren't also raping partners?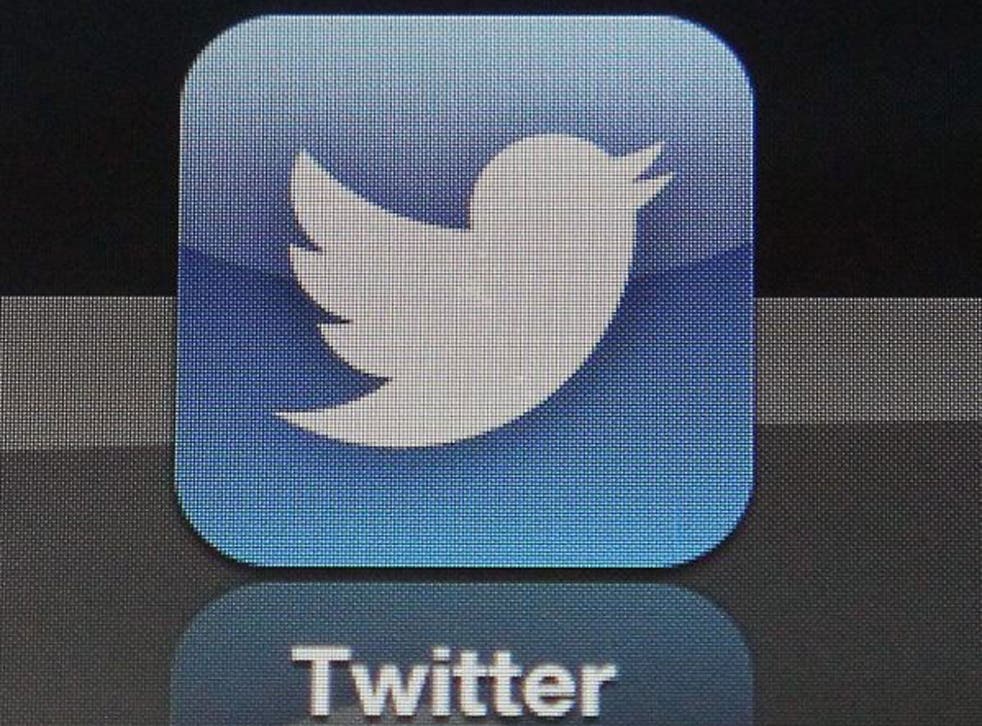 It was the moment something new encountered something very old, and the consequences were farcical. Misogyny has been around for ever – trust me on this, I wrote the book – but Twitter is only seven years old. It has always attracted a proportion of angry and deranged people, some of whom seem to take a perverse pleasure in abusing women in graphically sexual terms. What's different in the past 10 days is that this has turned into pack behaviour, resembling a mob which has scented blood. Yet when Twitter faced calls for help from women who were being barraged with rape and death threats, its response, until yesterday's belated apology, was nothing short of lamentable.
Even if the company's executives in California, where Twitter is based, had not given any thought to this eventuality when they set up the site, they should have been worried by the Ched Evans case. After the Sheffield United footballer was jailed for rape last year, friends and supporters went on Twitter and abused the victim in the nastiest possible terms. She was identified, even though the law prohibits the naming of rape victims. It was the clearest possible example of a social networking site being used to frighten someone and break the law; nine people were ordered to pay compensation. But the damage had been done: the victim had to move house and change her identity.
The truly amazing thing is that Twitter didn't take this dreadful sequence of events as a wake-up call. But as Caroline Criado-Perez discovered after receiving a torrent of rape threats last weekend, the only easily available phone number for Twitter is in California. You can report "violent threats" by filling out an online form, a suggestion so bizarre in the age of mobile phones that it feels akin to writing to the police to let them know there's a burglar on the doorstep. Twitter's executives seem not to appreciate the irony of offering a platform for instant communication and then hiding behind a company website when a user gets into serious trouble. The section of the website dealing with "abusive behaviour" appears to have been written by someone who dashes off self-help books on the side, including this gem: "When dealing with negative or hurtful interactions, it can help to turn to family and friends for support and advice." Most of us have plenty of friends but few of them are trained in bomb detection, which is what three women journalists needed last week after receiving bomb threats.
Yesterday, Twitter's UK general manager Tony Wang finally apologised to women, including the Labour MP Stella Creasy, who have been abused on the site. The company has changed its rules to prohibit threats of violence, put extra staff on the teams handling reports of abuse and added an "in-tweet" button so people can report abuse directly from a tweet. This is another step in the painful process of the virtual world catching up with the fact that it isn't immune from the legal and moral responsibilities we all face. Social networking sites aren't exempt from libel and harassment laws.
Now, with an awful sense of inevitability, the spotlight has turned on to calculated bullying and abuse of women. When misogyny is so widespread, it was bound to turn up online, and the use of pseudonyms encourages its most virulent forms. Social networking sites should have factored that into their plans from the beginning, along with clear instructions to staff about how to respond to threats of death and sexual violence. (I know men get abused as well, and I deplore that just as much.) I'm far from convinced by the argument that every man who uses social networking sites to threaten women is inadequate but harmless; some may be "keyboard warriors", to use a phrase employed by the police in the Ched Evans case. But what we've seen over the past few days is a visceral loathing of women which can't and shouldn't be separated from abusers' everyday lives.
Violence against women isn't rare: one in seven reported crimes of violence falls into the category of domestic abuse. Almost 70 women have died so far this year in the UK as a result of male violence. Young people are at high risk; an NSPCC study of 13- to 17-year-olds showed that a quarter of the girls had experienced physical violence from boyfriends, while nearly three-quarters reported some form of emotional abuse. We also know that serious sexual offences showed a slight increase last year, at a time when overall crime levels are said to be at their lowest since 1981. So how can we be confident that men who abuse women on social networking sites aren't beating or raping their current or former partners?
Misogyny isn't Twitter's fault. It's been around for millennia, as I pointed out in Misogynies. That was a quarter of a century ago, but social networking sites have provided a new outlet for it. Even before the latest storm over Twitter, it's been clear for ages that woman-haters believe they've found a forum they can use with impunity. It's up to all of us – women, men, Twitter executives – to tell them they're wrong.
Joan Smith is author of Misogynies
Register for free to continue reading
Registration is a free and easy way to support our truly independent journalism
By registering, you will also enjoy limited access to Premium articles, exclusive newsletters, commenting, and virtual events with our leading journalists
Already have an account? sign in
Register for free to continue reading
Registration is a free and easy way to support our truly independent journalism
By registering, you will also enjoy limited access to Premium articles, exclusive newsletters, commenting, and virtual events with our leading journalists
Already have an account? sign in
Join our new commenting forum
Join thought-provoking conversations, follow other Independent readers and see their replies