UK immigration: Immigrants came to George Osborne's rescue – but he can't admit it
Home Affairs: Foreign nationals accounted for three-quarters of the increase in employment last year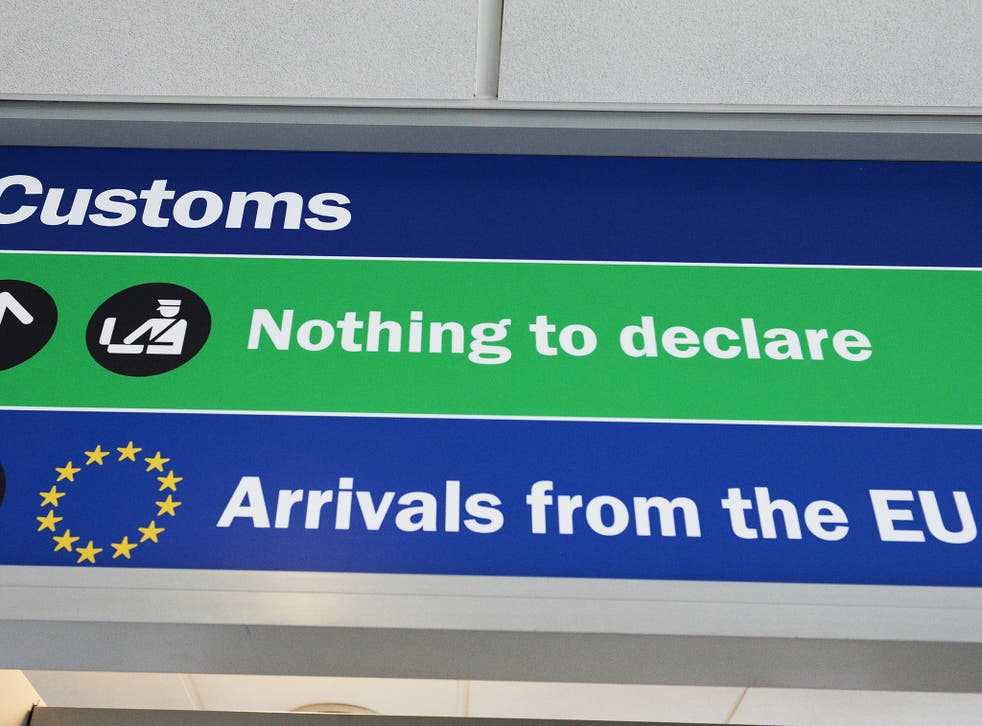 George Osborne managed to ease his planned austerity measures on Wednesday thanks to unexpectedly upbeat forecasts for the strength of the economy.
New figures have showed that net migration levels have reached a record high of more than 330,000 a year, with many of the new arrivals coming to work.
The two trends are linked, but you would have listened in vain to hear the Chancellor acknowledge the politically sensitive truth that economic growth is being substantially powered by the willingness of migrants to take up jobs not filled by Britons.
Foreign nationals accounted for three-quarters of the increase in employment last year as almost 300,000 people arrived in the UK to work. Mainly young and skilled, they pay tax while helping companies to expand and public services to cope with rising pressure.
As one Tory MP said: "I support the free market, and freedom of movement is part of that. We should, as a party, be relaxed about mass migration – it's a fact of modern life."
And yet David Cameron still stands by his ill-fated "no ifs, no buts" promise five years ago to reduce net annual migration to tens of thousands by 2015 – even if it has been subtly downgraded to a "commitment".
About half way through his first stint as Prime Minister there were signs that migration levels were being cut and then, as the economy began recovering, the numbers started picking up again. When Mr Cameron was returned to Downing Street the figure stood at 318,000, prompting him to announce further action to reduce "significantly" the number of visas issued to skilled migrants.
The Migration Advisory Committee, which rules on skill-shortage occupations, has been instructed to toughen its rules and limit the period of time a profession can be on its list.
The perils of that approach were underlined last month when Theresa May, the Home Secretary, waived restrictions on the NHS recruiting overseas nurses following warnings of a winter staffing crisis.
Meanwhile, an Immigration Bill going through Parliament is designed to reduce the "pull factor" to Britain by bringing in new sanctions for employing illegal workers and stopping them having bank accounts and driving licences. In addition, ministers have signalled their determination to tighten restrictions on student visas.
Mr Cameron has also made stopping EU nationals from receiving benefits for four years a key demand in his attempt to renegotiate Britain's relationship with Brussels.
He looks unlikely to win that argument – and even if he succeeded it would make little difference to the movement of people from eastern and southern Europe to the UK. They are drawn here by the prospect of work, rather than the dream of life on benefits.
The economic realities suggest it is futile for Mr Cameron to cling on to the migration target – and by doing so he makes the public more cynical about the ability of politicians to keep their promises.
It is also a crude measure of movement in and out of the country when the headline figure in part depends on the numbers of Britons deciding to emigrate.
But politics means that the Prime Minister will hang on to his commitment even though he knows there is no chance of achieving it. Abandoning it would prompt accusations of a U-turn and going soft on immigration.
But Mr Osborne will be silently cheering the latest immigration figures for helping him to abandon cuts to tax credits.
Register for free to continue reading
Registration is a free and easy way to support our truly independent journalism
By registering, you will also enjoy limited access to Premium articles, exclusive newsletters, commenting, and virtual events with our leading journalists
Already have an account? sign in
Register for free to continue reading
Registration is a free and easy way to support our truly independent journalism
By registering, you will also enjoy limited access to Premium articles, exclusive newsletters, commenting, and virtual events with our leading journalists
Already have an account? sign in
Join our new commenting forum
Join thought-provoking conversations, follow other Independent readers and see their replies