Unisex toilets in schools should be avoided at all costs
As Esther Rantzen pointed out when criticising the proposals, teenagers are often extremely self-conscious over the changes their bodies are going through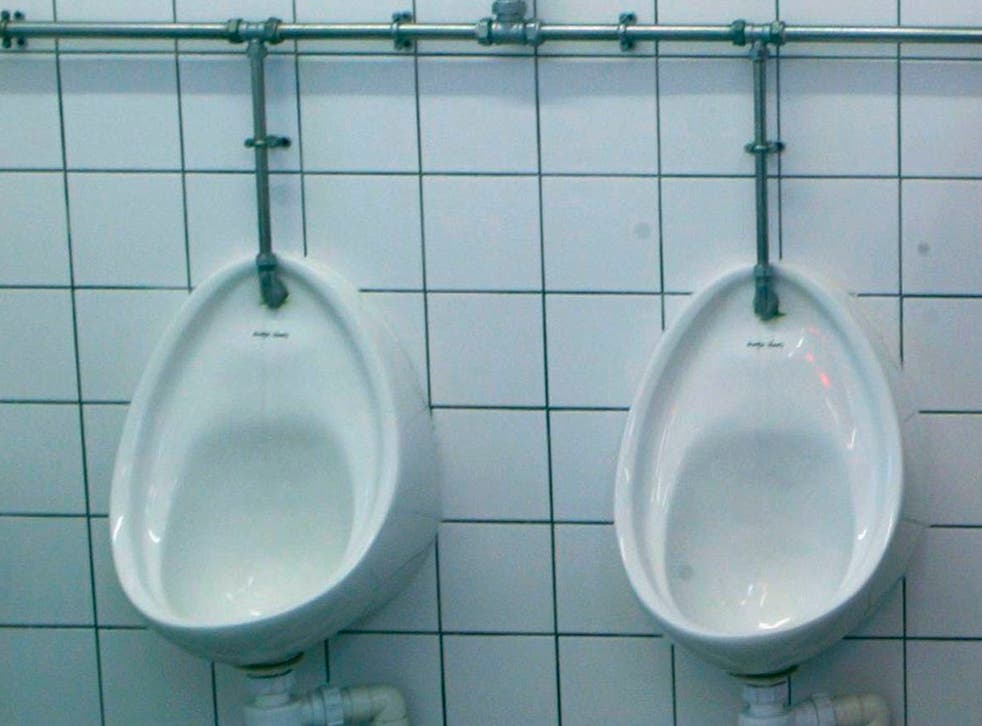 The Victorian era is often derided for its sexual prudery and a repressive attitude towards women, but one of the many marvellous things the Victorians gave us was the public toilet. Following proposals this week to introduce unisex toilets in some secondary schools, I have to conclude that the Victorians had toilet etiquette absolutely right. I am all for equality and respect between the sexes, but when it comes to spending a penny or two, please let's keep things separate.
There appears to be a move towards having shared loos in some higher educational institutions too, notably at Sussex University in Brighton. Their Student Union claimed the gender neutral toilets would benefit their transgender students, many of whom experience abuse when they attempt to use the toilets of the sex they identify with if they are "non-passing" in appearance. I have no problem with a gender neutral toilet in an adult institution as long as they exist alongside the traditional ladies and gents rooms, so that we all have a choice. In schools, however, I think they could be a recipe for disaster – a teenage pregnancy here, a sexual assault there, lots of discomfort and embarrassment for both sexes, a urine-soaked mess of raging hormones, sexual bullying and teenage tears. I do not know which bright sparks are responsible for dreaming up these policies, although I cannot help but imagine they must have gone to single sex schools. They certainly can't have gone to mine.
Whilst the potential pitfalls are glaringly obvious, the arguments in favour of the unisex loos are thinner on the ground. When a Stockport school introduced gender-blind loos back in 2000 (alongside its traditional segregated ones) the head teacher explained the intention was to eliminate bullying and vandalism and said he thought the single sex toilets were a more intimidating environment for some pupils. Perhaps he thought the girls were a "civilising" influence on the boys' bathroom behaviour, although we know it is not just boys who vandalise and bully.
Some might believe that males and females will be less inclined to view each other as a separate, mysterious species if we all share facilities. Shared toilets are relatively commonplace in other European countries, but I'm all in favour of maintaining a bit of British mystery when it comes to the loo. I'm sure I would have been very unhappy at having to share toilets with the boys when I was at school. On the rare (aka – drunken) occasion when I have accidentally invaded the gents room on a night out, I have beat a very hasty retreat, sobered up by the pungent stench of Eau Dear I Missed. I'm not claiming that little girls and grown women all smell of sugar and spice and all things nice, but female toilets are generally much cleaner and more pleasant to use than the men's rooms.
I do not think that men are from Mars, but I do know they pee differently from women, and that some of them appear to have difficulty with their aim. I'm sure it's a lot harder than it looks. It's probably best we don't get started on the Battle of the Toilet Seat, which has even resulted in death (in an episode of "South Park", when Clyde's mother is killed because her son failed to put the seat down – and she forgot to look).
Whilst death by toilet seat is unlikely to ensue because of mixed lavs, sexual bullying is a real problem in schools. The toilet could become a very intimidating pace for both male and female pupils. As Esther Rantzen pointed out when criticising the proposals, children in secondary schools are often extremely self-conscious over the changes their bodies are going through. Puberty is a difficult thing to deal with, and menstruating girls in particular need their privacy. I don't believe that all the lads would welcome the shared space either, as teenage boys have their own insecurities. Imagine a lone, shy boy entering the toilet while a gaggle of teenage mean girls cruelly mock him. Lots of women and girls use the loos to do their make-up, and what girl wants an audience of queuing boys as she applies a bit of "Hide the Blemish" to her spots? If unisex toilets do become commonplace in schools, we can only hope the cubicle walls will go all the way up to the ceiling, or the temptation for the Peeping Toms may prove too great ("We were only having a laugh, Sir"). In the very worst case scenario, mixed toilets could provide a cover for sexual abuse of the most vulnerable pupils.
As adults, we forget how cruel some kids can be, and how much damage they can inflict on the self-esteem of more sensitive children. I have nieces aged twelve and fourteen, and neither were keen on the idea of shared toilets, although the older one told me, "I might like it if my boyfriend went to the same school as me." Enough said.
Would kids move their "canoodling" from behind the bike sheds to the toilet cubicles? Hopefully not in droves, but a few might see it as an opportunity for a fumble, simply for the lack of having anywhere else to go. The proposed toilets probably wouldn't lead to a massive increase in the teenage pregnancy rate or the sexual assault count in schools, but even one or two such incidents would ruin lives and cause outrage amongst parents. Why subject the kids to some "lav rat" social experiment? The cynic in me believes it may be all about saving money in the long run, because if unisex toilets become the social norm, this would reduce cleaning, supervision and maintenance costs. I prefer not to use unisex toilets, so I don't see why teenagers should have to. I am very much in favour of equal opportunities, shared toys, books and experiences. We don't need a world where everything is powder pink or boyish blue, but the workplace and the playground are fraught with sexual politics and tensions already. Why bring it into the loo?
Register for free to continue reading
Registration is a free and easy way to support our truly independent journalism
By registering, you will also enjoy limited access to Premium articles, exclusive newsletters, commenting, and virtual events with our leading journalists
Already have an account? sign in
Join our new commenting forum
Join thought-provoking conversations, follow other Independent readers and see their replies