Urban music legend Stickz Da Predator is an angry and articulate young man
Life As We Know It No.90: Alas, then, that a journalist on one of the music papers should have felt a faint twitch on the thread of memory when he saw the promotional photographs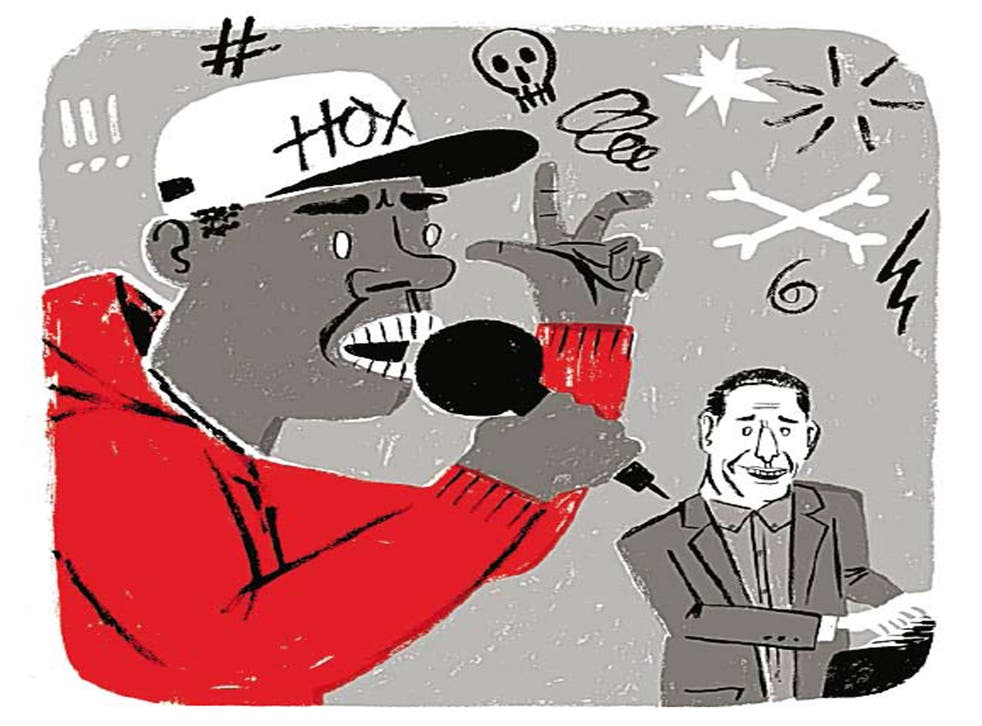 The impact on the UK music scene of the artist known as Stickz Da Predator was well-nigh unprecedented. His first album, Sticking it to Whitey, achieved 100,000 downloads in its first week of release. A hastily recorded follow-up, Bermondsey Badass, did even better. As for the music, cognoscenti declared that it occupied an original space at the centre of a Venn diagram where rap, hip-hop and grime noisily coalesced, consisting in the main of lo-fi yet high-decibel beats, above which could be heard the sound of Stickz solemnly and rhythmically intoning ("I told this ho I'd see her later/She make me coffee in her percolator").
The artist himself, duly interviewed by half-a-dozen music magazines (and two or three broadsheet newspapers), turned out to be an angry and articulate young man in his mid-twenties, scorning both the world it was his misfortune to inhabit and the presumption of his fellow artists. Asked about background, origins and schooling, he would say only that he came from "the ghetto". Invited to comment on his notional rivals, he remarked that they were "Uncle Toms" whom fans of his own, purer art would regard as "puppets of da man". An incendiary performance on Later… with Jools Holland, in which he used a certain expletive 17 times, was the subject of a leading article in the Daily Mail.
All this naturally inflamed public interest in his third recording, Straight Outta Hoxton. Alas, then, that a journalist on one of the music papers should have felt a faint twitch on the thread of memory when he saw the promotional photographs, and that the album's release should have coincided with a series of immensely distressing revelations.
Not only was Stickz – real name Julius Nyerere Tompkinson – the son of a Tanzanian diplomat, he had been educated at Dulwich College. Subsequent research in the Bodleian Library even disclosed the existence of an Oxford University MLitt thesis submitted by a certain JN Tompkinson BA on the subject of TS Eliot's poetics. Stickz fought back. "The kids know I'm the real deal. I am who I am," he informed the NME. "They can't contain me. They can't hold me down."
On the other hand, critics have noted a slight, yet distinctive shift in the flightpath of his career. He was last seen on Question Time and is thought to be plotting a duet with Kylie Minogue.
Register for free to continue reading
Registration is a free and easy way to support our truly independent journalism
By registering, you will also enjoy limited access to Premium articles, exclusive newsletters, commenting, and virtual events with our leading journalists
Already have an account? sign in
Join our new commenting forum
Join thought-provoking conversations, follow other Independent readers and see their replies