Vegetarianism is India's curse, it must be ditched
Societally enforced vegetarianism is neither good for India's people, nor her cattle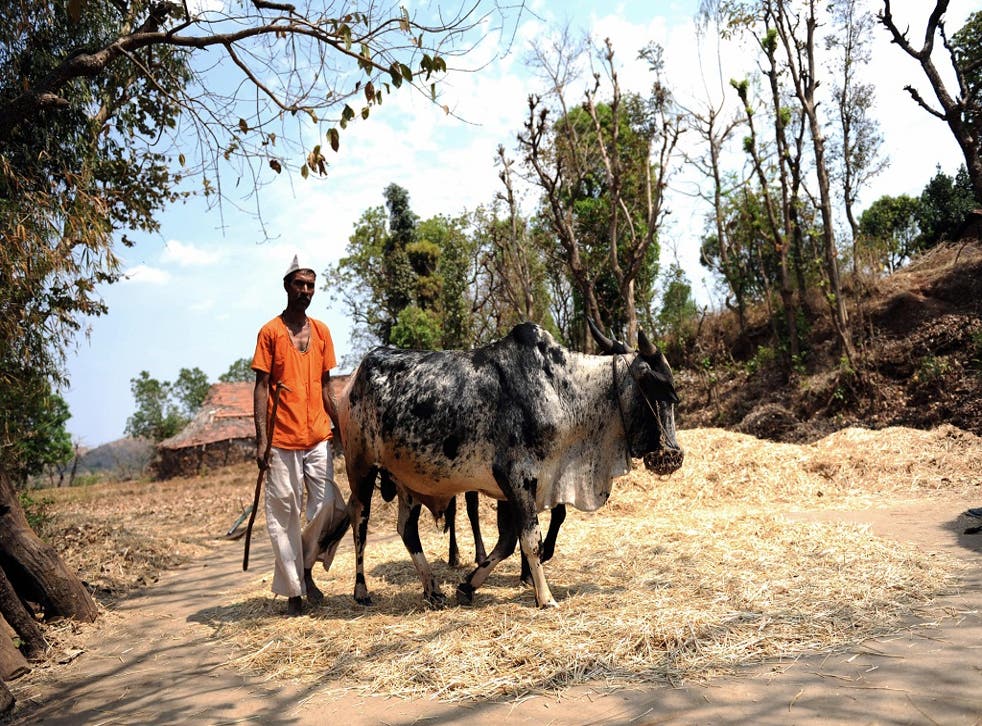 A well-known publisher of school textbooks in India recently released an edition that called all meat eaters lying, cheating sex-criminals. The book - aimed at 11 to 12-year-olds - has reignited one of the more controversial debates in Indian society.
In the 1890s, Mahatma Gandhi was convinced that the British were able to rule India because they were meat eaters, while the locals were vegetarian.
During the famine of 1914-17 drought stalked the villages in India. Brahmist farmers were forced to grow sugarcane and indigo even as their bellies rang hollow and the skin stretched on bare bones from hunger.
Brahmanism, a caste badge of pride, meant that they couldn't think of the plentiful cattle as food. In a religion without strict dictates, the only commonality is an adherence to the belief that a cow is a symbolic mother not to be harmed.
So, children fell to anemia, malnutrition, miasma and marasmus. Bones turned brittle, chests caved in, nursing breasts dried. 
Hunger
And yet edible wildlife went about unmolested.  The only meat eaters in the village were the Dom folk; untouchables and outcastes. They wove baskets, cleared excrement and made leather goods.
As the upper castes shrivelled and shrunk and fell in heaps of rags and bones, the Dom thrived. 
India has the largest number of cattle in the world. All over India, the roads are infested with cows. The nation's constitution forces states to take measures to prevent the killing of cows and calves, while many have banned beef-selling in public - and in Delhi, teams of surveyors check supermarkets to make sure there's no cow meat surreptitiously on sale.
But India's cows aren't the happy ones of myth; for the most part, they are undernourished and maltreated: bellies are bloated with plastic bags in the digestive tract while pitiful ribs stick out like a xylophone under a stretched tarp.
Those that have outlived their purpose are surreptitiously shipped out to Bangladesh on a week-long trip in trucks and trains for slaughter. The raw hide is then shipped back to India to be tanned and made into handbags and boots to be sold on high streets from Delhi to Dallas. Most shocking of all, this year, India will overtake the United States as the third largest exporter of beef.
A useless taboo
But times are changing. They must change. This year, Dalits and Muslims led a protein riot in which around 1,500 Dalits were fed beef Biryani at the event in Hyderabad. It might have been provocative, but it sent a message: we will no longer submit to archaic taboos.  
The world must move on from meaningless badges of honour. India's professed love for the bovine might fool a few soppy westerners, but the truth is that it is nothing more than an outdated sentimental balderdash. The country's vegetarianism is a bane for both her people and her cattle.
Selective vegetarianism in the West is fashionable. It is sanctimonious. It is holier-than-thou. It is yoga for dogs and granola bars. It is a choice. On the other hand, societally enforced vegetarianism, like in India, is a curse.
And it is about time India got rid of her great taboo.
Register for free to continue reading
Registration is a free and easy way to support our truly independent journalism
By registering, you will also enjoy limited access to Premium articles, exclusive newsletters, commenting, and virtual events with our leading journalists
Already have an account? sign in
Join our new commenting forum
Join thought-provoking conversations, follow other Independent readers and see their replies