Virtual reality isn't just a gaming gimmick, it could improve empathy levels and even reduce racial bias
This technology is about to change the way you perceive the world – and yourself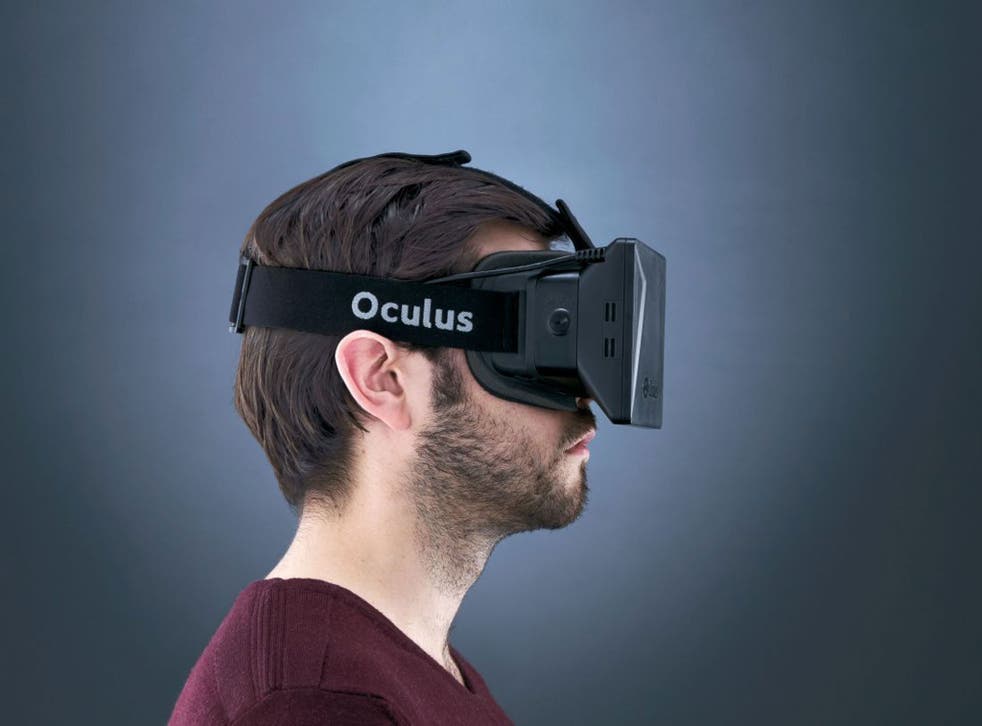 "In the future," wrote Jaron Lanier in his 2010 book You are not a gadget, "I fully expect children to turn into molecules and triangles in order to learn about themselves... I fully expect morphing to become as important a dating skill as kissing."
The self-styled philosopher of the digital world was referring to a discovery he had made as a researcher at the forefront of virtual reality in the 1980s – finding that he and his team using virtual reality headsets could easily be induced to inhabit a variety of bizarrely shaped bodies, such as a six-legged lobster.
As Cyrus Nemati noted in a piece published by the Independent last week, the laws of physics don't need to apply when you're moving about within a virtual environment. You can launch yourself into the sky, Superman style; you can explore distant space without an oxygen tank; you can ride an ant, "preferably while wearing a loincloth and carrying an axe". With hardware like the Kickstarter-crashing Oculus Rift on the verge of reaching mainstream audiences, it shouldn't be long before you, too, will find yourself exploring worlds you have always dreamed of visiting, and immersed in others you could never have imagined imagining.
The development and democratization of virtual reality (or VR) is, frankly, a weird prospect. Its possibilities go far beyond simply making gaming more immersive, or allowing flight commanders and surgeons to practice their jobs without the danger of accidentally killing their clients.
When you put on a pair of VR goggles and begin to move around the virtual landscape, your brain is very quickly fooled into believing that the world you can see is the real world. You'll know, consciously, that it's just a virtual environment, but your responses and perception of the place in which you find yourself are entirely swallowed up in the illusion that VR researchers call ' presence'. If you find yourself creeping along a precarious, but virtual, clifftop path, Indiana Jones-style, you will actually feel the churning pump of vertigo in your stomach.
Strangely, 'presence' isn't reliant on complete realism in the virtual world – aspects you'd think would be vital, such as high-definition graphics, seem to be superfluous. There's a great example of this on the blog of Mel Slater, a VR researcher based at UCL. In an experiment into the 'bystander effect', Slater and his colleagues found that people would intervene to stop a fight between two virtual characters as though they were real. When asked what aspects of the virtual environment might have caused the illusion to fall away, none of the experimental subjects seemed to have noticed that their virtual companions were able to speak without moving their mouths.
Perhaps the most peculiar aspect of VR, though, becomes apparent when you start to mess around with the avatars of virtual reality users themselves, as Jaron Lanier did with his lobster-legs observation. Again, Mel Slater's blog provides an illuminating example of body-swapping in action: in an experiment conducted as part of the TRAVERSE project exploring the effects of virtual reality, Slater and his team found that embodying an avatar of a different race can come to significantly reduce racial bias. A solution to racism? Without some kind of dystopian citizenship programme, probably not. But it should open our eyes to some of the social potential for VR (both good and bad) that could be coded into the media people currently use on a frequent basis.
Oculus Rift: the best demos and games

Show all 6
At the very least, this summons an array of questions about the way we perceive reality. How can it be so easy to forget that mouths need to move to produce intelligible sounds? Are we so engrossed by our own existence that we can happily cohabit a world populated with pixelated pals?
There's a lot of 'try it and see' here – what people should realise, though, is that virtual reality isn't just a tool to replicate aspects of the universe that we already understand. It's a way we can excite and explore undiscovered aspects of our consciousness, first hand, and from our own homes. The growth of the internet and the diversity of its uses has created multiple new paths for culture and society to follow – from open source culture to interactive artwork. To these, virtual reality, and its close cousin ' mixed reality', add not only a new medium, but open up a new sense with which to explore it: our " gut feeling" of presence.
Jack Orlik is a writer and digital researcher who has recently completed UCL's M.Sc in Digital Anthropology.
Register for free to continue reading
Registration is a free and easy way to support our truly independent journalism
By registering, you will also enjoy limited access to Premium articles, exclusive newsletters, commenting, and virtual events with our leading journalists
Already have an account? sign in
Register for free to continue reading
Registration is a free and easy way to support our truly independent journalism
By registering, you will also enjoy limited access to Premium articles, exclusive newsletters, commenting, and virtual events with our leading journalists
Already have an account? sign in
Join our new commenting forum
Join thought-provoking conversations, follow other Independent readers and see their replies