The Independent's journalism is supported by our readers. When you purchase through links on our site, we may earn commission.
Voices in Danger: Ethiopian journalists are fleeing from prosecution while others languish in prison
Ethiopia is the second leading jailer of journalists on the African continent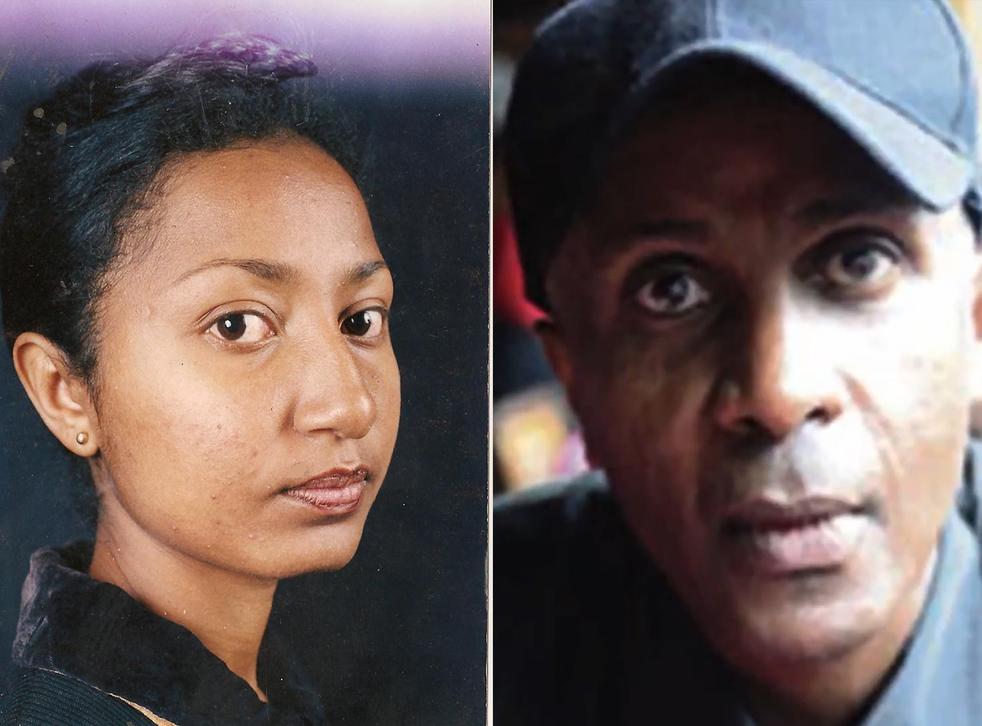 Ethiopian journalists Eskinder Nega and Reeyot Alemu are among 17 journalists known to be languishing in dismal conditions in Ethiopia's Kality Prison. Nega described the prison in his last letter to the New York Times as a "wide hall that looks like a warehouse" where 200 inmates sleep on the unswept floor, and share three toilets between them. Other journalists have simply chosen to flee.
According to Committee to Protect Journalists (CPJ), more than 30 of the Ethiopia's journalists fled in 2014 alone, a dozen of which have received refugee status following a concerted advocacy effort by CPJ and others. CPJ's Attacks on the Press Report 2015 found that the threat of imprisonment has contributed to the steep rise in the number of journalist exiles.
But some journalists, such as Eskinder Nega and Reeyot Alemu, are condemned to prison behind the bleak walls of Kality Prison under Ethiopia's far-reaching Anti-Terrorism Proclamation 2009.
Eskinder had already endured two decades of intimidation, stints in jail, the forced closure of his publishing company and the arrest of his pregnant wife, also a journalist, who gave birth to their son in prison, prior to his most recent conviction. The Federal High Court found Nega guilty in June 2012 and slapped him with an 18-year-sentence. Five exiled journalists were convicted in absentia at the same time.
Authorities arrested Reeyot Alemu in June 2011, for suspected terrorism offences under Ethiopia's 2009 anti-terrorism law. The Ethiopian High Court sentenced Alemu to 14 years imprisonment in January 2012, but later that year the Supreme Court overturned most of the charges against her and reduced her sentence to five years.
Alemu's legal representative at Media Legal Defence Initiative (MLDI) filed a letter with UNESCO in January 2015 that details a variety of health conditions Alemu has contracted since her incarceration at Kality Prison, including typhoid, chronic gastritis, sinusitis and typhus. The letter states: "Ms. Alemu's medical condition remains severe and she is currently not receiving adequate care whilst in prison."
Her legal representative also claims that Alemu's visitation rights have been restricted due to what the Kality Prison authorities claim as, "inappropriate behaviour by members of her family, including her husband." However, Reeyot Alemu does not have a husband.
Last week, MLDI representatives raised Alemu's case at the bi-annual Ordinary Session of the African Commission on Human and People's Rights in Banjul, The Gambia as there continues to be no improvement in Alemu's health or visitation rights.
But this situation has been an ongoing matter. The original 2012 Report of the U.N. Special Rapporteur found the Government of Ethiopia to be in violation of article 12 of the U.N. Convention against Torture for both Nega and Alemu. In addition, the December 2012 U.N. Working Group on Arbitrary Detention Report found that Eskinder Nega's 2012 detention violated international law and that Ethiopian authorities are in breach of the Constitution of Ethiopia.
The Ethiopian Government failed to respond to the U.N. Working Group's findings and to the Special Rapporteur's Report. The Ethiopian government also ignored calls by the U.N. High Commissioner for Human Rights to review its broad terrorism legislation.
Patrick Griffith of Freedom Now commented that, "The continued detention of Mr Nega and Ms Alemu is a clear violation of their fundamental right to freedom of expression and has been widely condemned by the international community — they must be immediately released and allowed to return to their important work."
I asked Press Officer Gail Warden at the Ethiopian Embassy in London to respond to the various findings and reports. Ethiopian government representatives responded with an eight page statement that mostly outlines the Nega and Alemu trial processes. The statement also maintains that Mr. Nega has been charged and convicted in accordance with the Ethiopian Constitution, and that Ms. Alemu has received adequate medical attention and that, to their knowledge, Alemu's visitation rights have not been violated.
"The detention and treatment of Ms. Alemu is also in line with the regional and international human rights obligations of Ethiopia," the statement noted. "Mr. Eskinder Nega and Ms. Reeyot Alemu are not prosecuted for exercising their freedom of expression or being critics of the government. They were involved in a crime of terrorism as accomplices...a clear violation of Ethiopia's domestic laws and international conventions against terrorism."
However, International Women's Media Foundation reported: "Government prosecutors presented articles Alemu had written criticising the prime minister [Hailemariam Desalegn] as well as telephone tête-à-têtes she had regarding peaceful protests, as evidence against her."
According to CPJ, Ethiopia is the second leading jailer of journalists on the African continent, surpassed only by the ultra-secretive regime in Eritrea. Freedom House rates Ethiopia "Not Free" in their Freedom in the World 2015 Index.
The Ethiopian Government representative's statement concluded, "We don't take it [the Freedom House rating] seriously at all."
Eskinder Nega has been awarded the PEN/Barbara Goldsmith Freedom to Write Award 2012 and the Golden Pen Award of Freedom 2014. Reeyot Alemu has been awarded with the Courage in Journalism Award 2012 and UNESCO/Guillermo Cano World Press Freedom Prize 2013. Both Nega and Alemu are also recipients of the Human Rights Watch Hellman-Hammett Award 2012, awarded to journalists targeted for political persecution.
Ethiopia ranks at number four on CPJ's most censored list in its publication Attacks on the Press 2015.
Register for free to continue reading
Registration is a free and easy way to support our truly independent journalism
By registering, you will also enjoy limited access to Premium articles, exclusive newsletters, commenting, and virtual events with our leading journalists
Already have an account? sign in
Register for free to continue reading
Registration is a free and easy way to support our truly independent journalism
By registering, you will also enjoy limited access to Premium articles, exclusive newsletters, commenting, and virtual events with our leading journalists
Already have an account? sign in
Join our new commenting forum
Join thought-provoking conversations, follow other Independent readers and see their replies