War rape: The forgotten pandemic sweeping Syria
Rape has become a weapon almost as common as any other. Unfortunately, and despite a lack of media interest, the current conflict in Syria is no exception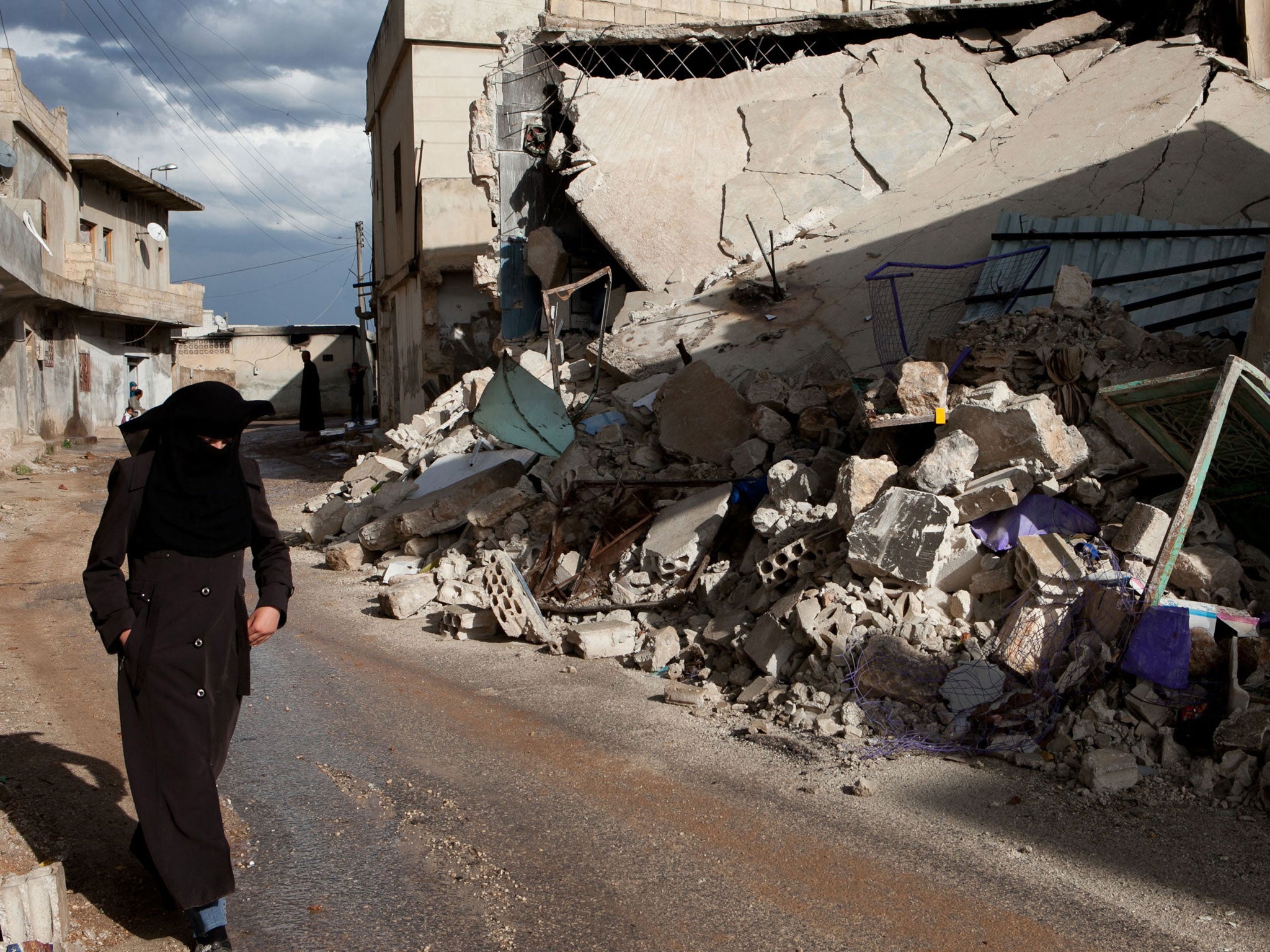 Rape is "a significant and disturbing feature of the Syrian civil war" according to a report released by the International Rescue Committee (IRC), a US based NGO, last Monday. "These rapes, sometimes by multiple perpetrators, often occur in front of family members," the report states.
Has anyone noticed the lack of media interest in war rape in Syria? How many people are aware that rape is a widespread and systematic practice in Syria? Are such heinous sex acts not newsworthy enough? Or is war rape unreported because war rape in Syria is not on the same level as mass rape during the 13-year civil war in the Democratic Republic of Congo, where 40 women were raped everyday?
We might not know the full scale of the abuse in Syria but we do know that rape was the main reason for more than 600,000 Syrians fleeing their home country according to the IRC. The 600,000 are the lucky ones - millions remain trapped in a rape zone. One female physician in Damascus treated 2,000 girls and women raped in Syria alone.
While the IRC said it was impossible to give statistics, its report gives you an idea of the sheer scale of war rape. Many of the reports at this stage are anecdotal or second- or third-hand. With human rights investigators refused access to Syria it is impossible to verify rape claims and gather reliable data.
A major obstacle in gaining accurate data on war rape is that such acts are under-reported by Syrians. They fear reporting war rape due to the "dishonor" and "stigma" reporting could bring them and their families. Victims fear retribution from their own families and social ignominy. Meanwhile there is no accountable or uncorrupted police force in Syria to even take such reports seriously, let alone record sexual complaints.
Despite the challenges of gathering data in conflict there is enough evidence from the reports compiled to indicate that war rape in Syria is a major feature of the civil war. War rape is used predominantly but not exclusively against women. Women are targeted in Syria to oppress, persecute, enslave and torture.
Rape is used in Syria to conquer territory, expel the enemy, break their network links and spread disease, according to Amnesty International. The methods of persecution are beyond bloody and gory – they are abhorrent. Rapists have been known to insert rats and mice into women's vaginas.
One woman described an assault on another prisoner, which she witnessed. "He pushed a rat in her vagina. She was screaming. Afterwards we saw blood on the floor. He told her: 'Is this good enough for you?' They were mocking her. It was obvious she was in agony. We could see her. After that she no longer moved."
The current level of humanitarian assistance for Syria is "drastically insufficient to address existing needs," the IRC said. There is a real lack of medical and counseling services. Recovery is therefore a long and slow process for victims. Victims' progress is further hampered by the unsafe and uncertain conditions of refugee camps.
Human Rights Watch called upon the UN Security Council again to refer Syria to the International Criminal Court (ICC) and urged other countries to support a referral to the ICC. "Syrian security forces have used sexual violence… with complete impunity," said Sarah Leah Whitson, Middle East director at Human Rights Watch. Investigating and prosecuting those responsible for the greatest atrocities in Syria is only one small step towards achieving justice in the long term.
Women's bodies, minds and souls are raped. Eventually the wounds will stop bleeding, tears will dry and the women of Syria will only be left with physical and psychological scars and a deplorable story to tell.
Join our commenting forum
Join thought-provoking conversations, follow other Independent readers and see their replies