Was Jimmy Savile a necrophiliac too?
Reports this week suggest he may have had keys and open access to a morgue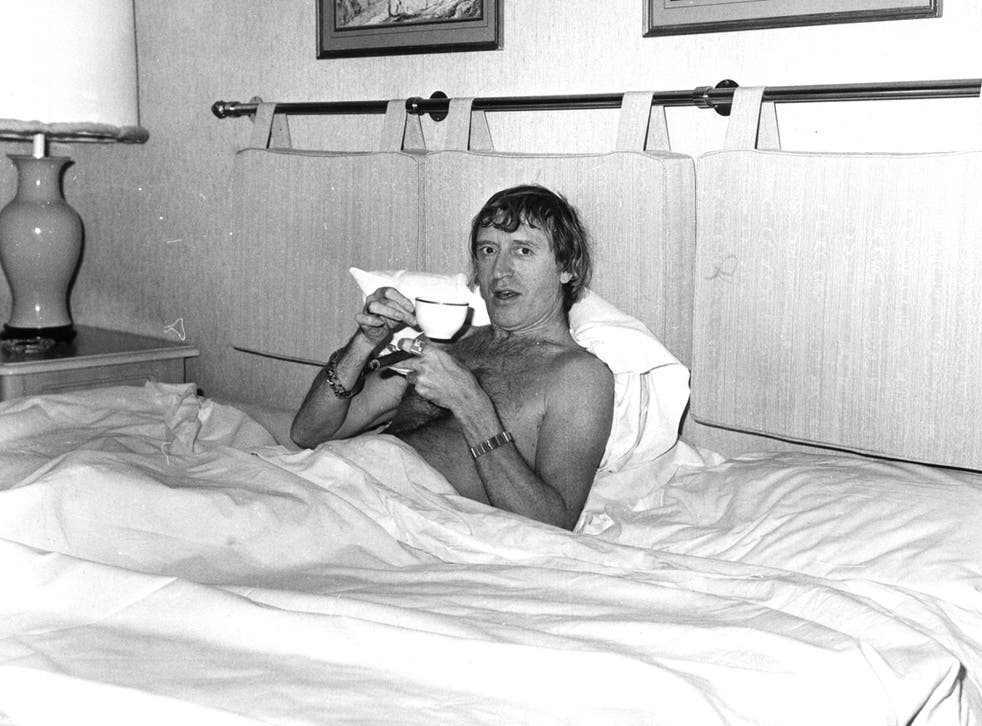 I'm too young to have watched Jim'll Fix It. I didn't see Savile on Top Of The Pops. I only really first heard of him after he passed away.
I read with interest at the time of his charity work at Stoke Mandeville Hospital, the birthplace of the Paralympic Games. As a disabled person, I felt grateful to him for using his high profile to do such positive things for disabled people.
I'm ashamed to admit it now, but at the time, I thought Savile must have been a very good person to have done everything that he did for charities.
Sadly, over the last two weeks, the image I had of Savile has been shattered to pieces.
Like most of the UK, I watched Exposure: The Other Side of Jimmy Savile, the ITV documentary that has since become the hot news story nationwide. Like most of the UK, I felt sad, shocked and sickened at the allegations made against Savile in that documentary.
As allegations against Savile piled up, I stopped being sad, shocked or even feeling sick. Now, like the whole of the UK, I know that Savile was the exact opposite of the very good person he had always appeared to be. He was using his fame and fortune to sexually abuse innocent young children. Children who looked up to him as a celebrity, but more importantly, as an adult. An adult who was meant to make their dreams come true was, behind the scenes, giving them nightmares.
Even when a woman came forward alleging that she had seen Savile abusing a brain damaged female patient in a neurological ward of Leeds General Infirmary in 1972, I was past being surprised. I thought nothing about the allegations against Savile could surprise me any more. That was, until I read a piece in Monday's Sun, which alleges that Savile may have sexually abused corpses.
The Sun reports that Stoke Mandeville Hospital is to launch an investigation into Savile's unaccompanied visits to their mortuary. They are reportedly probing whether Savile had keys to this part of the hospital, or whether he "interacted inappropriately" with corpses. The article goes on to say that The Sun have uncovered a 1990 interview with Q magazine, in which Savile spoke of his fascination with dead bodies. In this interview, Savile reportedly admitted "hanging around" Stoke Mandeville into the early hours and spoke of his pleasure at being alone with the dead.
Bizarrely, he also said, without any prompting from the interviewer, that he was not a necrophiliac - a person with a sexual attraction to corpses. This is the most shocking allegation yet against Savile. If true, this would make Savile far more sick and evil than most could have thought possible.
No decent person would usually even wish to think about necrophilia. So perhaps it is understandable that this part of the investigation into Savile's actions has not received wider media coverage. However, it could be argued that this is the very reason why these allegations should be revealed to as many people as possible.
The nation has heard David Cameron's recent explanation that the Order of Knights is a living one, meaning that membership automatically ends on death. However, it is very difficult to imagine there would be no official retraction of his knighthood if it should turn out there is any truth in this.
UPDATE: Paul Gambaccini was aware of accusations linking former colleague to necrophilia
Join our new commenting forum
Join thought-provoking conversations, follow other Independent readers and see their replies