Waste not, want not: The Western culture of binning food
Supermarket promotions make it easy for us to buy more than we need, but it means we end up throwing away far too much.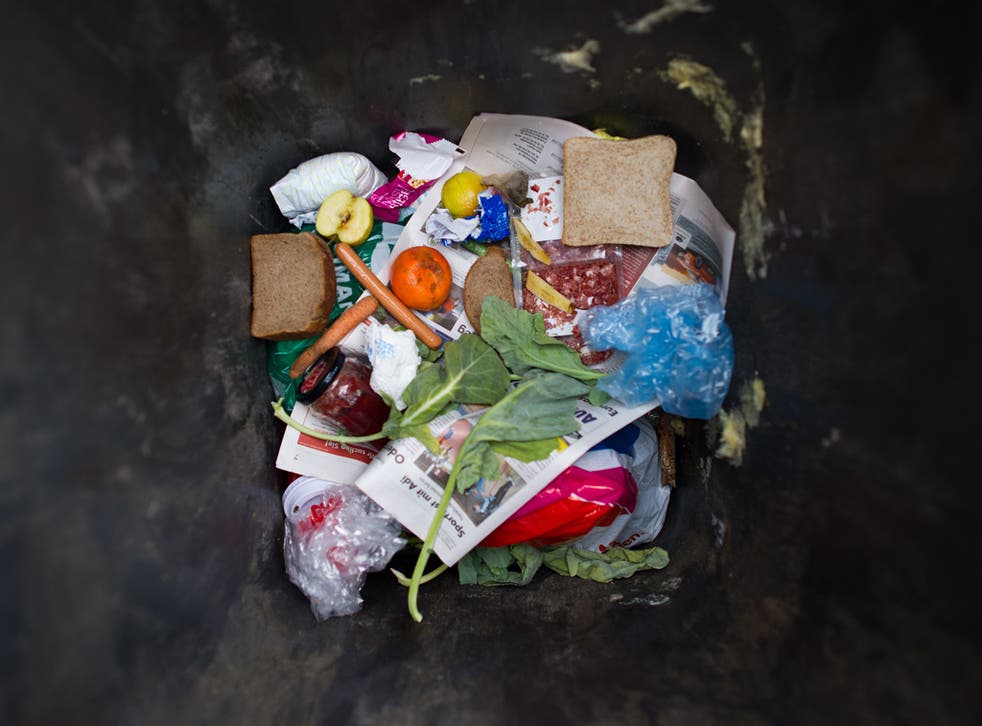 Wheat supplies plummet, wheat prices to rocket: the legacy of a dismal wet summer is realised.
A little part of me, the restaurant critic that can't help eating the entire bread basket before the starters appear, rejoices. If we get less bread in our diets, it's good for all of us. But – of course – that's idiotic.
Less wheat also means animal feed shortages – and so more expensive meat - and wheat doesn't grow in isolation. We can expect shortages/price rises of many other fresh products; and if we eat too much wheat, we certainly don't eat enough fruit and vegetables (only a quarter of UK adults eat their five-a-day). And when a savoy cabbage is more expensive than a tin of baked beans, who's going to bother? Everywhere we turn, soon, fresh food prices will be prohibitive. As Professor Tim Lang mentioned on the BBC's Today programme, fruit prices are already up 34 per cent from five years ago.
But if there is any good to come of this imposed frugality, it is that we may learn to change our food habits. In the West, we throw away 30 per cent of the food we buy. Almost a third. That's a staggering amount if you stop to think about it. If a supermarket brazenly chucked out the proportionate amount of food that consumers do, there would be outrage.
So with stratospheric food price rises on the horizon, the reckoning. For me, it was already started by the arrival of a green food waste tub in the kitchen. The Sunday morning shop has always been preceded by a cull of what was left over in the fridge. An awful lot, it transpired.
Fresh beetroot, roasted more in hope than expectation, wrinkled and belligerent. Those Cumberland sausages, beaded with sweat and going grey. The cracked, dried-out heel of a packet of cheddar, hacked open in haste and put back unwrapped. All into the tub.
But it's made too easy. We're suckered in to price promotions that make us buy three cartons of juice when we only wanted one. Once a teenager has taken a glassful out of each and moved on, they turn nasty; down the drain. And nothing has the price on it anymore, so we're removed from considering what we're wasting, in money terms.
Perhaps we need to keep our supermarket receipt on the fridge door, like keeping a 'fat' photo there if you're trying to lose weight – a look at the price of those chicken breasts poised over the Brabantia bin would be shaming.
For the modern consumer, the idea of planning a week's worth of meals smacked of a post-war, thrifty-ways-with-mince mentality. But it may be an idea whose time has come again. One for your next cookbook, Jamie?
Twitter.com/lisamarkwell
Register for free to continue reading
Registration is a free and easy way to support our truly independent journalism
By registering, you will also enjoy limited access to Premium articles, exclusive newsletters, commenting, and virtual events with our leading journalists
Already have an account? sign in
Register for free to continue reading
Registration is a free and easy way to support our truly independent journalism
By registering, you will also enjoy limited access to Premium articles, exclusive newsletters, commenting, and virtual events with our leading journalists
Already have an account? sign in
Join our new commenting forum
Join thought-provoking conversations, follow other Independent readers and see their replies