Watch what you tweet – there's no such thing as off duty in an age of corporate conscience
Post something ill-judged and get the sack for it? I'm afraid it's only fair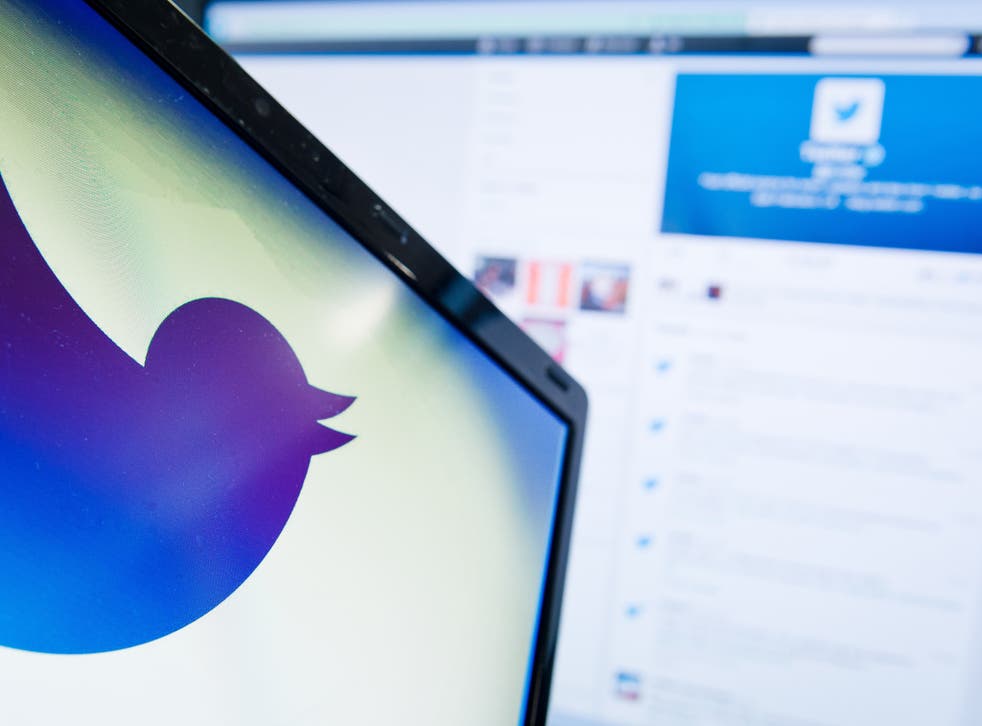 If it was a joke, it wasn't a good one. "Think I just hit a cyclist," tweeted Bristol stockbroker Rayhan Qadar on Monday. "But I'm late for work so had to drive off lol." His employer did not appreciate his desire for punctuality and sacked him.
This will send shivers down the spine of many people who remember with embarrassment making an ill-advised quip on social media. The very next day, for example, someone commented on my Facebook page that "the phrase 'female logic' is an oxymoron", revealing it was meant to be a joke only when challenged. If he were an academic, I suspect his career would have been on the line.
No matter how idiotic we think these failed attempts at humour are, many are troubled by the idea that what we do outside of work might affect how our employers treat us. This would appear to give them an authority over us that infringes on our basic liberties. Think of how domestic servants in Victorian times would be sacked for having "inappropriate" relationships, or more recently, how in the 1990s the American restaurant chain Cracker Barrel dismissed employees who did not display "normal heterosexual values". Surely as long as we do our jobs, our private lives are no business of the people we work for.
We certainly want to protect workers' rights against this kind of discrimination. But at the same time, I don't think we can maintain a strict division between personal and professional life any more. The boundaries are blurring because we quite rightly no longer accept that business is business, and nothing more.
When we look at companies, more and more of us are insisting that they do more than just a good job at delivering quality goods and services at competitive prices. Many people refuse to read The Times or subscribe to Sky because they dislike the owner, or boycott Stagecoach because the owner Brian Souter made a large donation to the allegedly homophobic campaign against lifting Section 28. We don't just want businesses to be good corporate citizens; we want those who profit from them to be the kind of people we approve of.
The world's most followed Twitter accounts in 2014

Show all 10
Because of this, companies are having to compete on values as well as products. Sainsbury's, for instance, recently ran a campaign under the slogan "Same price, different values" which tried to persuade customers that not all supermarkets are identical. Tesco's bananas might look and taste the same, but Sainsbury's sells only Fairtrade ones. McDonald's is keen to counter the impression that it provides low-grade jobs by boasting of its high ranking in a major survey of the UK's best workplaces.
When we judge corporate entities by the values they express, it is understandable that they will want to distance themselves from employees who undermine them. This might be bad news for some workers, but for many others it is a boon. Fewer and fewer of us are satisfied with simply turning up at work, doing our jobs and going home. We want our work to be more meaningful. That is often assumed to be the preserve of a handful of highly creative, autonomous careers – but it isn't. I know of several cafés, bakeries and food shops, for example, where the front-of-house staff are visibly happy to be at work. That's because they are treated well – even if they are not highly paid – and they are serving quality food, made with ingredients from respected suppliers. Anyone would feel good about their job and their workplace if the output is good and the values are sound.
This kind of happy ship can't be maintained if one of the crew turns out not to respect the principles that hold the team together. Qadar's hasty dismissal may have been a disproportionately harsh response, but the basic desire to maintain the right ethos among colleagues is no bad thing.
The really tricky part is being able to distinguish between an acceptable defence of a corporate ethos and unjust discrimination against people who have perfectly legitimate but divergent beliefs or lifestyles. Should the Vegetarian Society be able to sack someone who tweets a picture of them tucking into a doner kebab? If so, why shouldn't the ProLife Alliance be allowed to sack an employee for admitting to having had an abortion?
It might be a hard pill for the liberal-minded to swallow, but in such cases the employees' actions would interfere with their credibility to do their job, and employers should be able to dismiss them. This doesn't apply to all roles. A spokesperson for the Vegetarian Society can't be seen eating meat, but the office janitor can. It is not always discrimination to refuse to employ someone because of their beliefs, because sometimes having a particular belief is a key part of the job. The Church of England does not cease to be an equal opportunity employer because it doesn't have any Jewish bishops.
Cases like those of the tweeting stockbroker or the teller of the sexist joke don't fit this template. But companies should also have the right to discipline employees who gleefully mock legally enshrined principles such as sexual equality and regard for the safety of cyclists. To be forced to do nothing in such cases is to be forced to tolerate what society should find intolerable.
We can't have it both ways. We demand that companies uphold certain values. In turn, they demand that employees uphold the values their customers and clients want to see embodied in the organisation.
Just as long as this genuinely works both ways, we should welcome this as progress. Many of us want to move to a world in which our dealings have a human and ethical dimension and are more than just economic transactions. The price we pay for that is that the ethical spotlight we turn on corporate entities will also be turned on ourselves.
Howard Jacobson is away
Register for free to continue reading
Registration is a free and easy way to support our truly independent journalism
By registering, you will also enjoy limited access to Premium articles, exclusive newsletters, commenting, and virtual events with our leading journalists
Already have an account? sign in
Join our new commenting forum
Join thought-provoking conversations, follow other Independent readers and see their replies