We have a once-in-a-lifetime chance to scrap fossil fuel subsidies. The UK is missing it
The Government still pours money into dirty energy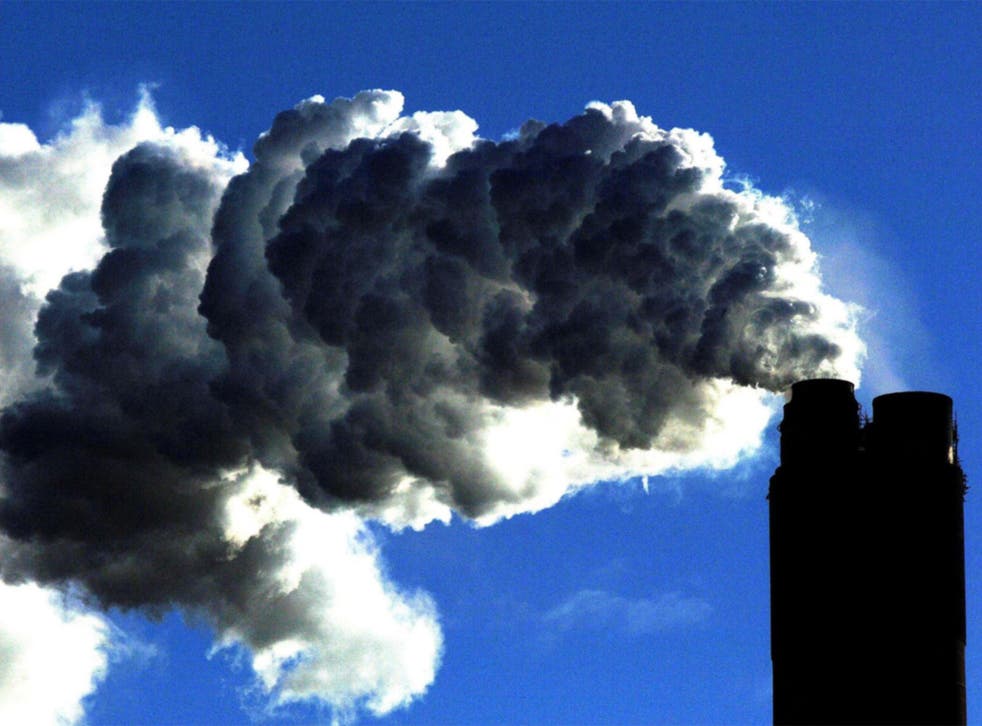 Yesterday, Shell CEO Ben van Beurden said it was "simply naïve" to call for an end to fossil fuels, while conceding the growing role of renewables in the energy mix and the oil industry's lack of credibility on climate change. But with a growing number of major investors - including the Rockefeller Brothers, who recently withdrew their funds from fossil fuel investments - turning their backs on big oil around the world, what appears most naïve is the UK Government continuing to bet taxpayers' money through the form of tax concessions on volatile commodity markets and an industry with poor long-term prospects.
While the recent drop in oil price has been touted by many (including the International Energy Agency, the International Monetary Fund and the World Bank) as a once-in-a-generation opportunity to slash fossil fuel subsidies and introduce a price on carbon, the UK Government has recently been answering calls of the industry for more support.

Oil is currently at about $50 a barrel, with no way of knowing when its dollar value will rise again, nor how further it could fall. The price drop serves to aggravate existing challenges to the industry, including declining production efficiency and rising operation costs as companies seek to find and develop resources in more remote and technically challenging locations.
Because of stagnant oil prices the UK is already facing potential North Sea tax revenue losses up to £4bn, and this figure will continue to rise if the oil price remains as low as $50 per barrel. This has significant implications for the near future; an analysis by Goldman Sachs revealed that almost $1 trillion in investments in future oil projects are at risk with a Brent crude oil price below $70.
In spite of these warning signs for the industry, and clear opportunities to take advantage of the recent fall in oil prices to speed up action on climate change, the UK government is increasing handouts to fossil fuel companies. As it stands, our research has found that the UK Government is pouring £750 million a year into the declining North Sea oil and gas industry. These subsidies are only set to rise based on recent government concessions to the industry.
Within the last month alone, we have seen the chief executive of Oil and Gas UK, Malcolm Webb, push for the HM Treasury to '"radically reduce the tax burden" in order to avoid lasting damage to the industry." In response Chancellor George Osborne indicated that he is working on an emergency tax cut to combat the problem in the March Budget saying: "In December I announced some cuts in our oil taxes and set out the plan for the future... I can see that may well involve further reducing the burden of tax on investment in the North Sea."
If these forms of support come to fruition, the oil and gas industry will be paying the same level of taxes as British workers, paying no price for their impact on the climate, nor their failure to protect their own employees during a down turn.

Today is Global Divestment Day, organised by the Fossil Free Movement to encourage people to move their money away from fossil fuels and invest in more sustainable forms of energy. Instead of bailing out oil, coal and gas companies amidst falling commodity prices, the UK Government should follow the lead of a growing number of investors, and move their support into more stable and sustainable energy sources. If protecting our climate and jobs weren't motivation enough, the financial case for divestment and eliminating subsidies is now as convincing as it gets.
Register for free to continue reading
Registration is a free and easy way to support our truly independent journalism
By registering, you will also enjoy limited access to Premium articles, exclusive newsletters, commenting, and virtual events with our leading journalists
Already have an account? sign in
Join our new commenting forum
Join thought-provoking conversations, follow other Independent readers and see their replies