We must educate our sons to save our daughters
No teenage boy should grow up persuaded that abuse is normal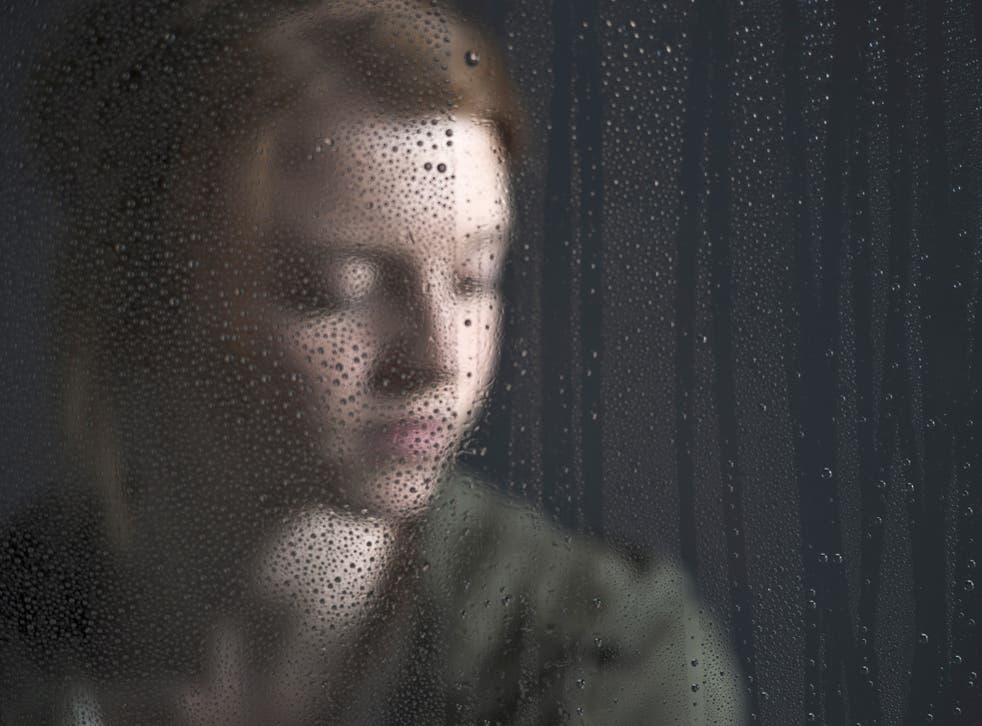 "Whore, bitch, slag, slut," – these are the insults one teacher says she hears levelled at teenage girls on a daily basis. She described girls being "heckled if they dare to speak in class, their shirts forcibly undone, their skirts lifted and held by groups of boys".
It would be easy and, let's be honest, more comfortable, to dismiss this as a one off. Or the inevitable, temporary, rite of teenage passage. After all, we all remember that hormonal mix of over-excited boys, irritated girls, and clumsy flirting that gets a bit out of hand.
Sadly it's rather more than that; it's certainly not temporary, and the evidence shows it's getting worse. Across the country there are now growing voices of anger about violence against women - and particularly about the growing abuse and harassment of young women and girls. Now we need not just voices, but action - and yes, that means Government action too.
According to the Children's Commissioner there is clear evidence that violence in young relationships is growing. The British Crime Survey shows girls aged between 16-19, are most at risk of domestic violence - over 10 per cent had been experienced violence or abuse in a relationship.
So called "revenge porn" is growing making young lives a misery when an ex posts their half naked photos or stalks them online. The NUS are worried about an increasingly abusive culture on campuses with jokes about rape and 'innocent' groping seen as fairly commonplace.
This worrying evidence from the younger generation comes at a time when the clock seems to be turning back on violence against women more widely. David Cameron's Government has never made it a priority and the Home Office has done very little.
So prosecutions for domestic violence and rape have fallen since 2010 even though the number of reported crimes has gone up. Refuges report big cuts in the support they are able to give those fleeing violence. And one woman told me she couldn't get an injunction out against a violent ex because legal aid reforms meant she had to pay herself and she couldn't afford it.
But why should we stand for this? Across the country, the voices for change are getting louder. Campaigners on domestic abuse or sexual assault calling for better access to justice for survivors. Organisations protesting against Female Genital Mutilation demanding the Government acts to make sure schools and health professionals are better equipped to identify those at risk. Campaigners in the NUS and the Girlguiding movement calling for more direct action against an increasingly misogynistic 'lad culture'. And across the world, One Billion Rising is asking women to dance, sing and shout for justice and freedom from violence.
But we need to back them. This chorus of voices is powerful and is vital for changing attitudes and culture. But they also need support and practical action too. Professionals, parents, politicians, men and women, we can't keep turning a blind eye.
That is why today at Labour's Women's Safety Conference #LabWomenSafety we're demanding action. We're calling for a new law to tackle violence against women - reforming the criminal justice system, bringing in new national standards for policing and victim support, and stronger prevention too. Over the next few months we will be gathering evidence and views so we can make sure those plans are ready for the election and the first Queens Speech.
We're bringing together those who have experienced abuse with experts in how policing and the justice system must be reformed. We'll be joined by unions and employers who've worked to tackle harassment in the workplace and those campaigning for safety on our streets.
And we will hear from Laura Bates, the founder of EveryDay Sexism, Caroline Criado Perez, the feminist campaigner who spoke out against sexist online trolling, and young women like Yas Necati, the 18 year old who set up Campaign4Consent and 16 year old Lili Evans who set up the Twitter Feminist Youth Army.
Perhaps most important of all, we're calling for action to prevent violence and change attitudes towards abuse among the young. That's where we need to start. We can't ignore the way young people's perceptions of sex and the interaction between men and women are being shaped by online access to extreme and violent porn. And we can't stand by while abuse grows.
That is why Labour is committed to introducing compulsory sex and relationship education into schools - teaching zero tolerance of violence in relationships. It is simply incomprehensible that Michael Gove has refused so many times to do this.
Our children and teenagers need sex and relationship education that recognises the realities and helps them build the resilience to cope in an internet age. That means teaching them to respect themselves and each other and the importance of equality in relationships.
And yes, that means boys as well as girls. Men as well as women. No teenage boy should grow up persuaded that abuse is normal, or feeling forced to behave in particular ways to prove their masculinity.
For years we have talked about the importance of empowering our daughters, giving them the confidence to challenge abuse and bringing them up as feminists. If we are going to achieve a real-step change in tackling violence against women, we need our sons growing up as confident feminists too.
And that's why we want men and women signing up together to back new laws, campaign for reform and change attitudes. Violence and viciousness towards women has been tolerated for too long. That's why we're determined a Labour Government will seize the moment, draw on the expertise and energy of those demanding action, and deliver real change.
Yvette Cooper is the shadow Home Secretary
Read next:


Register for free to continue reading
Registration is a free and easy way to support our truly independent journalism
By registering, you will also enjoy limited access to Premium articles, exclusive newsletters, commenting, and virtual events with our leading journalists
Already have an account? sign in
Join our new commenting forum
Join thought-provoking conversations, follow other Independent readers and see their replies