The Independent's journalism is supported by our readers. When you purchase through links on our site, we may earn commission.
We're funding a UN mission that's ignoring mass rape in Darfur — why?
The mission is aiding the Sudanese regime's atrocities while giving the West the false feeling of comfort. We should expect more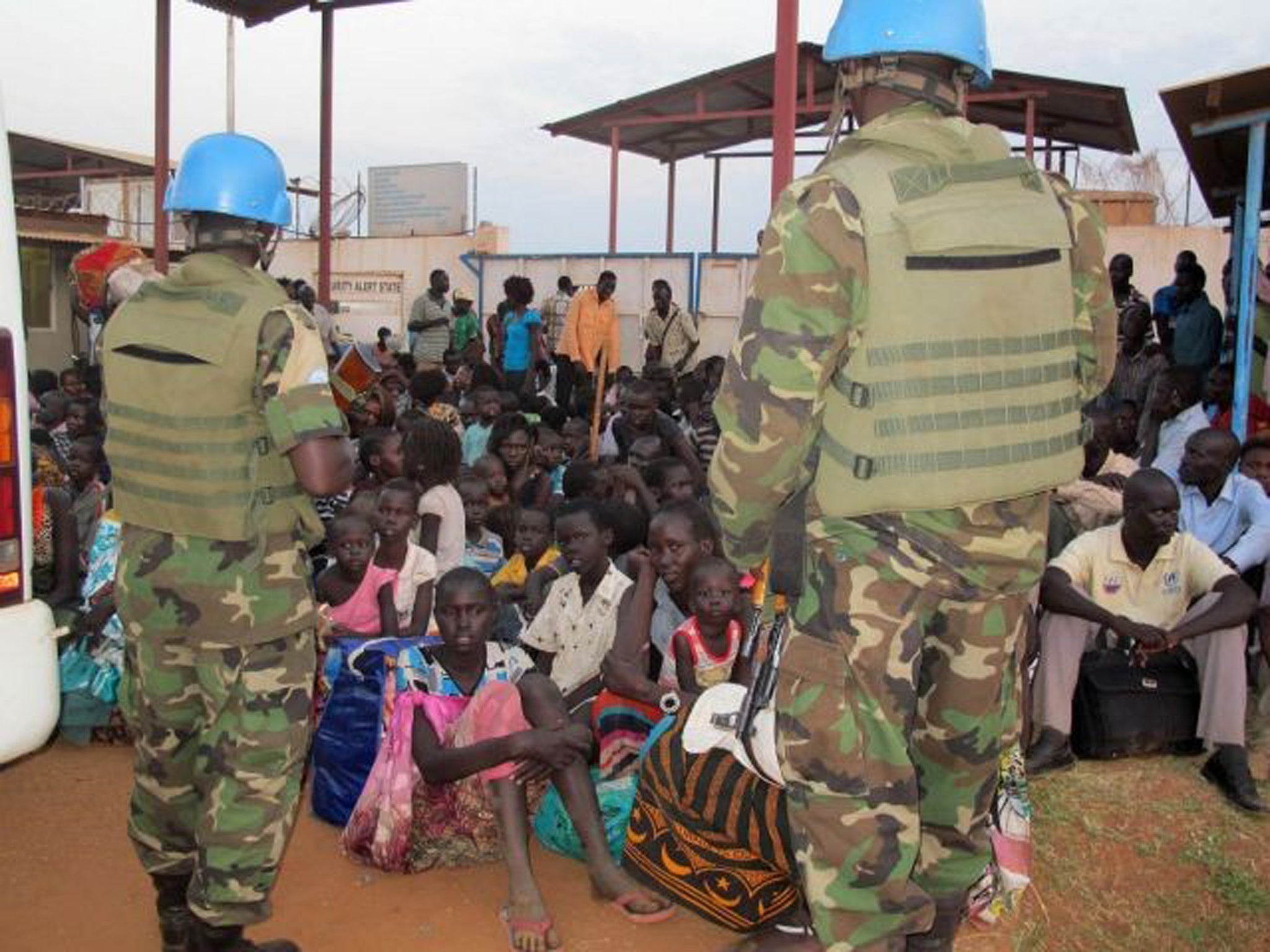 Two hundred women and girls were raped in an overnight attack in the village of Tabit in Darfur, Sudan, earlier this month. That morning a commander from the Sudanese Armed Forces had stormed into Tabit, demanding the return of a missing soldier. By sunset the commander ordered his soldiers to commit mass rape, which included dozens of minors and eight primary school pupils. He later apologised after finding the missing soldier elsewhere.
What happened in Tabit is part of a campaign of rape in Sudan, aimed at dividing communities by disgracing their women and girls. The episode also illustrates how casually gender-based and sexual violence is treated in Sudan. In 2009 I was arrested for wearing trousers under restrictive decency laws, but I refused to be flogged, the usual punishment for this "crime".
You probably haven't heard about the attack in Tabit. The Sudanese government restricts humanitarian and journalistic access to Darfur's ongoing genocide. But the trickle of news from Tabit has as much to do with a bloated and ineffective UN mission as it does with the host government from whom they're ostensibly protecting Darfuris. And it's a UN mission the UK government generously funds.
The hybrid UN/African Union mission, UNAMID, has headquarters only 30 miles away in El Fasher, but it took more than a week to investigate. This gave the Sudanese forces time to intimidate locals. Moreover, UNAMID conducted interviews in the presence of army officials. It's much harder to accuse your attackers when they're in the room.
The 10 most conflicted countries in the world
Show all 10
UNAMID has a track record of failing to adequately report human rights abuses, particularly those perpetrated by the Sudanese Armed Forces and proxy militias. Recently a UN Review Team was forced to respond to a whistleblower's allegations that it was failing to act accordingly to reports of crimes. It found the UNAMID did have a "tendency to under-report [incidents] unless absolutely certain of the facts". And while Ban Ki-moon initially refused to sanction an investigation, in July an internal inquiry was set up under his watch; its findings are yet to be publicly disclosed.
I'd go further. It's clear to me, as it is to many other Darfuris, that in its current guise the UN mission does more harm than good. It is a handmaiden to the Sudanese regime's atrocities, while giving the West the false feeling of comfort that a bloody chapter has ended in Darfur. As one of the largest peacekeeping missions in the world, we should expect more.
And as a substantial donor, David Cameron should halt funding unless the mission fulfills its mandate to protect the people of Darfur. Britain's obsession with waste in Brussels seems Lilliputian compared to the damage done with our money, and in our name, via ballooning UN missions around the world, and in particular in Sudan.
Lubna Hussein is a prominent Sudanese women's and human rights activist. She came to international attention in 2009 after she refused to receive a flogging for wearing trousers in public.
Join our commenting forum
Join thought-provoking conversations, follow other Independent readers and see their replies