What Doctors Don't Tell You: There is something very wrong with our libel laws
Our libel law protects the rich and the powerful. It's time for a 21st century re-think.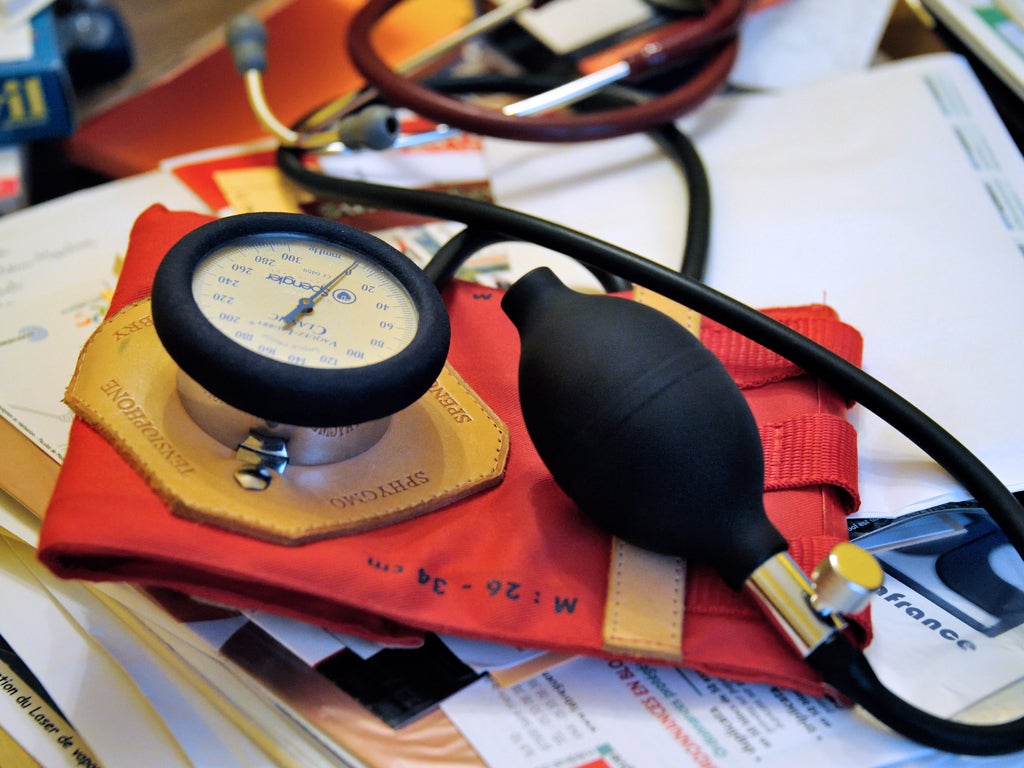 Last week, I received a libel threat after raising concerns about the distribution of a magazine called What Doctors Don't Tell You. To be fair, the magazine does contain lots of examples of advice that doctors won't tell you, but unfortunately this is simply because the advice is often sensationalist and pseudoscientific. That is not just my opinion, but one shared by Margaret McCartney, a GP who commented on the magazine on BBC Radio 4's Inside Health. She called one article "ridiculously alarmist".
The libel threat came from Comag, the magazine's distributor, after I had emailed them. I am hoping that this libel threat will be resolved soon enough without me being silenced, but I have had flashbacks to 2008 when I was sued for libel by the British Chiropractic Association for criticising their advice on treating children. The case lasted two years and ran up bills of around £500,000. I eventually won and recovered most of my legal costs, but it was a miserable, stressful and expensive time.
The only good thing to emerge from the case was an increased awareness that there was something wrong with our libel laws, which were shown to be claimant-friendly, anti-free speech, expensive and unwieldy. Indeed, several other journalists, often writing about health, were being unreasonably hauled through the courts for raising matters of public interest, and this was clearly just the tip of the iceberg. Indeed, beyond the cases and the threats, there was also the infamous chilling effect of libel, which encouraged writers to self-censor. In due course, all this concern sparked the Libel Reform Campaign.
As a result of the campaign, all three major parties put libel reform in the manifestos at the last election and the Ministry of Justice has proposed a Defamation Bill which is currently making its way through Parliament. In fact, this week the Bill has its Second Reading in the House of Lords, and the Bill could be law before the end of the year.
The bad news is that the current Bill fails to deliver on the manifesto promises. MPs and the Ministry of Justice do not seem to realise, this because I have heard several MPs and ministers stating that the Bill will offer protection to those writing responsibly on matters of public interest, and some of them have named me in particular and stated that the Bill will prevent cases such as BCA v Singh. This is simply not the case. The new Bill would not offer me and my colleagues any additional worthwhile protection.
I suspect that the Government has put too much emphasis on a new clause that will offer protection for those writing peer-reviewed articles in academic journals. This is a step forward and to be welcomed, but I did not write in an academic journal when I was sued, and neither did Dr Peter Wilmshurst, nor Dr Ben Goldacre, who were also at the wrong end of notorious and long-running libel claims after writing about health.
In its current state, the Bill ignores the biggest issue, namely the need for a robust public interest defence, which would would offer me and colleagues the protection we need. When journalists write about corporations, the environment, consumer rights, humans rights, science and medicine, we need to know that the law is fair, not designed to trip us up. Labour has stated that it would support such a defence, and it is essential in order to deliver Nick Clegg's promise to turn "English libel laws from a laughing stock to an international blueprint." Everyone from bloggers to Mumsnet, from Global Witness to Which? has backed a public interest defence. Even the 'Hacked Off!", the campaign aimed at reforming the press, has voiced its support for a public interest defence and the need to encourage good investigative journalism.
Lord McNally, the Minister in charge of the Bill, has made it clear on numerous occasions that he wants to prevent trivial and vexatious libel cases, and that he wants put a halt to the sort of libel cases already mentioned. He has always been willing to listen to the Libel Reform Campaign, and now is his opportunity to make or accept the necessary amendments to the Bill.
There are other issues at stake, such as how the Bill will ultimately deal with free speech on the internet and how to stop corporations from using the libel laws to silence critics, but there are only a few weeks left to address all these issues, as the Bill could be passed before the end of the year.
At that point, we will either have a libel law fit for the 21st century, or we will remain stuck in the Dark Ages with a libel law that continues to protect the rich and the powerful. If it is the latter, then I can look forward to more libel threats, the occasional libel action and years of misery in the courts when someone wants to shut me up.
And, remember, libel down does not merely stop journalists from writing about important issues, it stops the public from reading about those same issues. Ultimately, we all lose out, except those with something to hide.
Join our commenting forum
Join thought-provoking conversations, follow other Independent readers and see their replies