What if Kate Middleton's baby is ginger?
It's shocking that ginger prejudice still exists. Self-hating gingers often pass themselves off as "auburn" or "strawberry blonde" to soften the blow.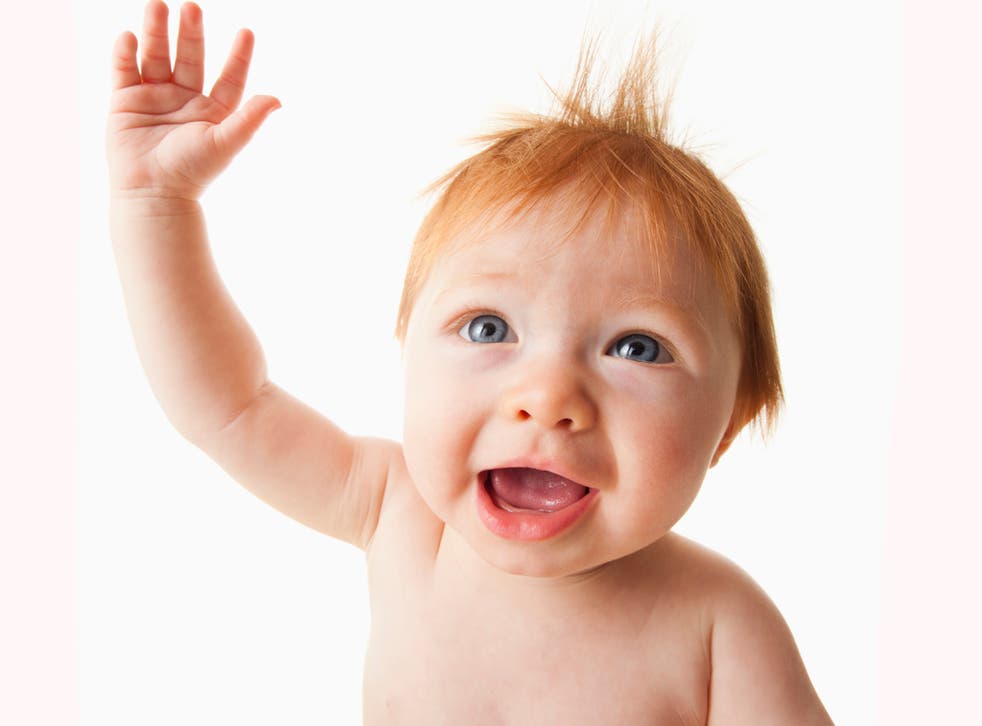 No sooner had William and Kate announced the news that they were expecting a baby, than the bookies started taking bets on what it would be.
A boy? A girl? (A pretty safe bet it'll be one or the other). More popular than Prince Charles? (Probably). A brunette? (6/4). A ginger?
While the Duke of Cambridge and the wholeheartedly brunette Duchess might blanch at the thought of a little ginger bonce issuing forth out of the Middleton nether regions in six months' time, I for one would be delighted. Maybe this would be the final nail in the coffin for ginger phobia. Our very own little redheaded king or queen to be. Yes, Prince Harry, Damien Lewis and Nicola from Girls Aloud have done noble work on the front line, but they have not fully eradicated the haters.
Far from it. Who was the most vilified woman of last year? The "fiery" "flame-haired" "medusa" Rebekah Brooks, with her "mass of russet curls". Now, I'm not suggesting that the only reason Rebekah Brooks lost her job, got arrested and charged with perverting the course of justice was only because she was a ginger. But, almost every single article written about Brooks mentioned her hair colour, and was accompanied by a picture of her surrounded by a defiant tangle of auburn tresses (there – I'm at it too. Going on about her hair...) Her hair was definitely not good PR – it caused her to be characterised as a slightly unhinged, hot-headed, ball-breaker who was too arrogant to do the decent thing and go blond or, at the very least, tie her unruly mane up in a ponytail.
When Brooks appeared at the Leveson Enquiry in May 2012, she wore a prim black dress with a starched white collar which was immediately seized upon as being a "little bit Salem". Guido Fawkes wrote on his blog "Guido can't help but notice Rebekah Brooks has gone for the classic Salem Show Trial chic for her turn on the stand". But why jump to the witch comparison so quickly?
It seems there are people out there who are genuinely moved to anger by the sight of ginger tresses. In 2007 a red-haired family in Newcastle claimed they were forced to move house because of the constant threats and harassment aimed at their four children. In 2009 Tesco were selling a Christmas card which said, "Santa loves all kids. Even ginger ones". And in 2012 Laura Peyton was paid compensation by Halifax after a member of staff said to her, "I bet your daughter is glad she isn't ginger like you".
A brief Facebook search unearths pages such as "Gingers have no souls", "What do you call a ginger whose phone rings on a Saturday night? Shocked.", and one called "The funny moment when someone who hates gingers has a red-haired baby". I hope that William and Kate have reconciled themselves to the possibility of their little one being a ginge. When I had children, I hoped they would inherit my red hair, but I know my husband was secretly relieved when they came out with inoffensive mousy-brown. My mother-in-law was less mealy-mouthed: "they have such a bad time at school. The bullying is terrible nowadays..." she said, a heartfelt look on her face, as if that made it ok to say that she really hoped my kids didn't look like me.
Sure, in a world where being tanned is seen as the epitome of sexual attractiveness, being pale and freckled with flame-coloured hair might be slightly out of the ordinary. But it is astonishing that it is still actually a stigma.
Two brown-haired friends of mine have a daughter with bright red hair, and have been shocked at the level of response it gets. People almost always comment on it – much of it complimentary, but some of it less so... "don't worry, it'll get darker soon" and "is she the milkman's?" being two choice examples. The little girl, who is only two, has already been called "carrot top" and "ginga".
The "milkman's" jibe is pertinent, because one of the things which makes being a redhead both special and awkward is that you're often the only one in your immediate family – a shining, isolated expression of a recessive gene passed on by some long dead great grandparent. So not only are you subjected to constant Duracell comments at school, but you're also out there on your own, with no role models except Anne of Green Gables and Chris Evans. At least little Will and Kate's baby will have Uncle Harry to talk to... but even he is not entirely out and proud about his gingerness. When presented with a portrait of him and William commissioned by The National Portrait Gallery in 2010, he commented "I'm a little bit more ginger in there than I am in real life". Is Harry one of those gingers who likes to call himself "auburn" or "strawberry blonde" to soften the blow? A self-hating ginger? There are a lot of them about, driven underground by the bad memories of school bullying.
A red-headed monarch – let's hope Kate, quite literally, delivers! Just look at the pedigree – Henry II, Henry VIII, Elizabeth I. It's about time we had one more, and any last vestiges of anti-ginger feeling in this sceptred isle be knocked on the head once and for all.
Join our new commenting forum
Join thought-provoking conversations, follow other Independent readers and see their replies