What Ed should do with London's ghost houses
Just tinkering with council tax will not even address the tip of this iceberg.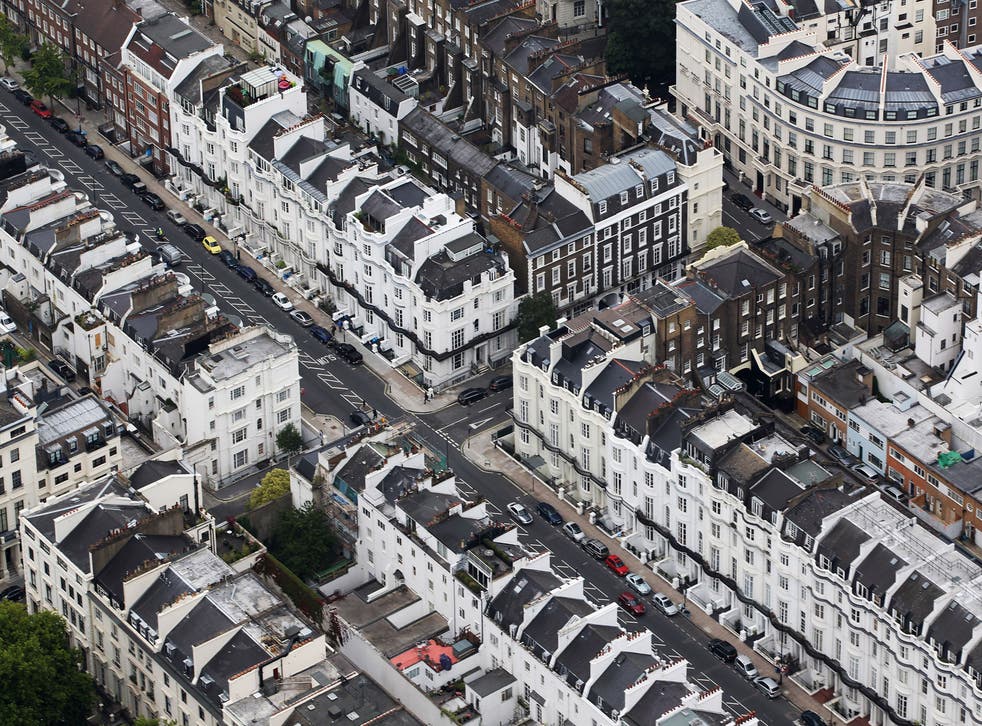 Writing in the Evening Standard, Labour Leader Ed Miliband this week launched what can only be seen as a draft Housing Manifesto for the 2015 election.
In common with most such documents, it was full of promises, which was inevitable. It also got the wrong end of the stick on many issues, which is alarming.
For example, having conceded that London faces a housing crisis exacerbated by top-end new homes being sold to foreign buyers for inflation-inducing prices, Miliband pledged that "a future Labour government would ban developers of London housing from marketing new properties overseas until local people have had a chance to buy or rent".
There are two reasons why this is redundant. First, because in December the top housing developers signed a voluntary agreement to do just that. But the second reason suggests that not only did Miliband not do his homework, but that he is tragically out of touch with the realities of the London property market.
Because when the cheapest studio flat in a 50-storey at the southern end of Blackfriars Bridge, which won't be completed before 2018, is offered for sale at just a whisker under £1 million, where in the world you market it becomes irrelevant.
Asking prices across most of London's new developments are in fact so high now that offering them for sale to Londoners could even be seen as rubbing their noses in it, like the display windows at Harrods.
Of course, as Miliband says, it is "scandalous" that entire blocks of new homes in sought-after areas are standing empty amid a chronic housing shortage. But then he comes up with another dud idea: charging more council tax on investment homes which are not being lived in.
Sorry Ed: just tinkering with council tax will not even address the tip of this iceberg.
Take London's most expensive building, One Hyde Park. Its 86 super-luxury apartments and penthouses have all been sold for up to £136 million, almost exclusively to anonymous foreign buyers through companies registered in exotically-named tax havens. Most are empty, which is why the building has been dubbed the Black Elephant.
Westminster Council's top rate of Council Tax (including the Mayor's 'precept') is just over £1,300 a year. In Kensington & Chelsea the figures are just over £2,140. Yet at One Hyde Park, on the border between the two, the service charges alone range between 20 - 100 times more. So even doubling the Council Tax will deter no one.
The problem needs a drastic solution. This ghost-sector of the housing market needs a punitive and substantial new tax, targeted at properties bought for purely investment purposes and left unoccupied deliberately.
The owners, whether they are looking for a safe haven for their cash or somewhere to park ill-gotten gains, may then reconsider allowing local people to live in the properties, albeit as tenants rather than owners.
This may sound radical – but radical is precisely what we need.
Register for free to continue reading
Registration is a free and easy way to support our truly independent journalism
By registering, you will also enjoy limited access to Premium articles, exclusive newsletters, commenting, and virtual events with our leading journalists
Already have an account? sign in
Register for free to continue reading
Registration is a free and easy way to support our truly independent journalism
By registering, you will also enjoy limited access to Premium articles, exclusive newsletters, commenting, and virtual events with our leading journalists
Already have an account? sign in
Join our new commenting forum
Join thought-provoking conversations, follow other Independent readers and see their replies