When a party wants to remove its leader, here are the iron laws...
Although instead of trying to force anyone out, parties should be worrying more the about their selection of candidates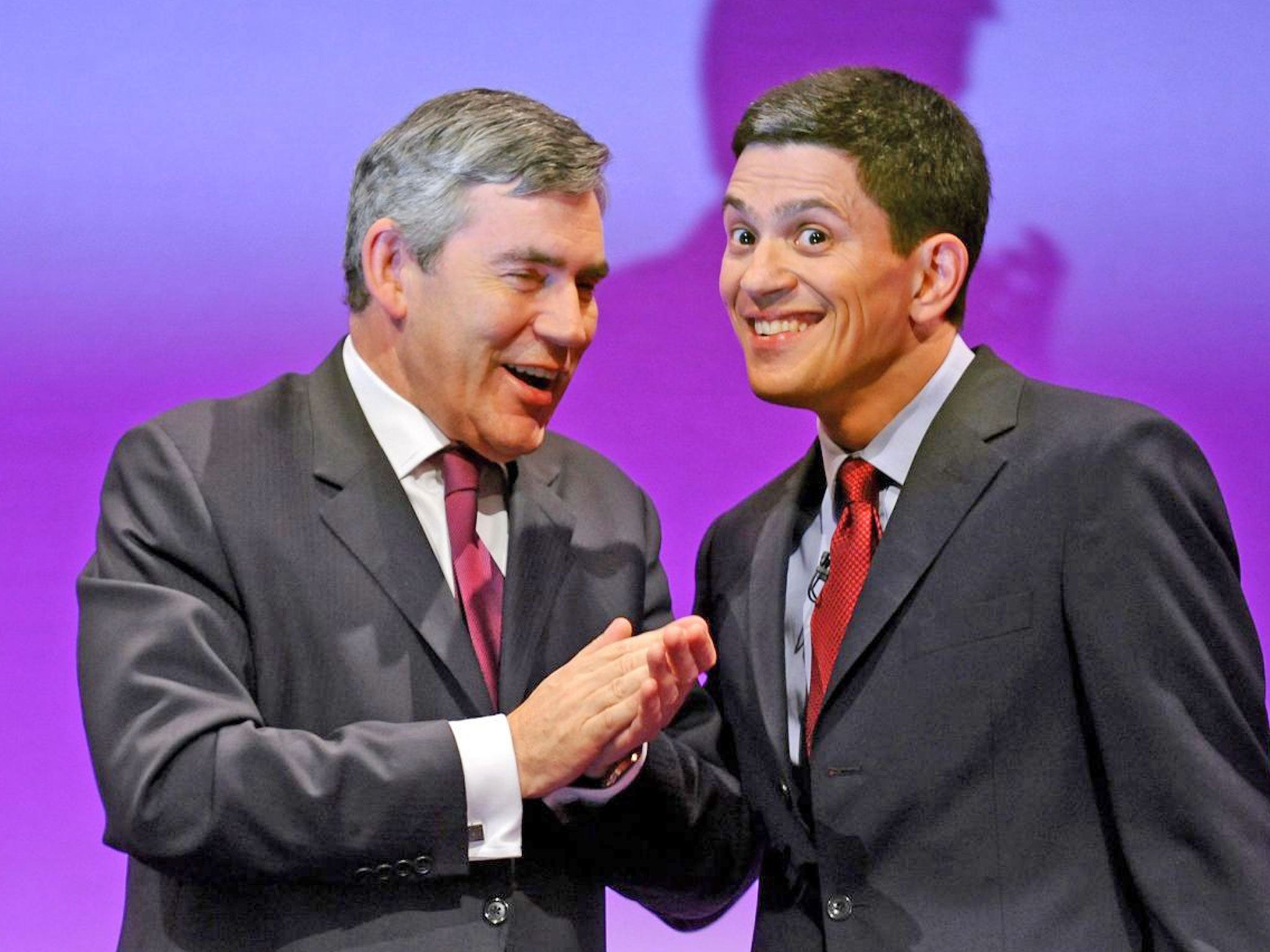 The Labour Party's recent electoral defeat triggered – fleetingly – a bizarre proposal. Some of its senior figures put forward a formal mechanism that would give them the option of removing a leader during a parliament. Even before a new leader is elected, some contemplate ways in which it will become possible to remove him or her.
Fashionable orthodoxy suggests that the Conservative Party is ruthless towards potentially vote-losing leaders and dumps them. In contrast, Labour is supposed to be sentimentally loyal: "Because we are nice we'll back you as you lead us to calamitous defeat."
All of this – from Labour's need to adopt a mechanism to remove a leader, to the party's apparent loyalty towards leaders and the Conservatives' ruthlessness towards theirs – is complete nonsense. In reality, both parties make life hellish for their leaders, as David Cameron is rediscovering in relation to his EU referendum that I wrote about last week.
Both parties rarely dump their leaders because the alternative to even a bleak status quo is much riskier. Labour could remove a leader if its senior figures chose to do so. They need no mechanism. The Conservatives have removed leaders slightly more often, but only because in those instances they calculated that an internal coup was unambiguously in their party's interests. They had an alternative candidate who would be more popular and they could make their insurrectionary moves without tearing the party apart.
When Michael Heseltine finally challenged Margaret Thatcher in 1990, he was a credible rival – as were the other candidates, John Major and Douglas Hurd. In 2003, the Conservatives moved again, ejecting Iain Duncan Smith from the leadership, but again they were able to do so safely. They had an alternative in Michael Howard, and knew there would be no damaging leadership contest, as the other potential contender at the time, David Davis, stepped aside, enabling a coronation – or what Gordon Brown used to call a "smooth transition".
Here are the iron laws that apply if a party wants to remove a leader. There has to be at least one popular alternative candidate. The risk of the coup must be nowhere near as high as sticking with the leader. The removal of the leader must not threaten to generate a civil war. Most of the time these laws do not apply. Once elected a leader is more or less safe until a general election.
Take the case of Ed Miliband. In Monday's Independent, the acting Labour leader, Harriet Harman, suggested that even some of her party's voters were relieved they did not win. The brutal observation is a reminder that sentimentality over leaders, or former leaders, has its limits in the Labour party. It also raises the question as to why Harman and others did not remove someone who was navigating them towards an election defeat.
Part of the answer is that there was an attempt to remove Miliband last November. The moves were deadly serious, instigated by some who were not part of the permanently discontented Blairite faction. It was not sentimentality that kept Miliband in place. The iron laws protected him. The insurrectionists had no alternative candidate. Moreover, there was quite a high risk that such a destabilising move would not have improved Labour's electoral prospects.
Bleak opinion polls play a big part in making a leader vulnerable. Between 2010 and 2015, there was not a single poll that suggested Miliband had no chance of becoming Prime Minister. Miliband was able to retain his calm façade partly because he insulated himself from some of the storms erupting around him, almost pretending they did not exist. A coup is almost impossible when a party leader might win.
As Conservative leader in 1997, William Hague did not even have the luxury of inaccurate polls suggesting he might be Prime Minister to protect him. But at no point did the supposedly ruthless Tories act. There was no alternative leader. Hague and his team worried wrongly that Michael Portillo might wield the axe, but they misread their once ambitious colleague. Returning after a by-election victory, Portillo was already on his journey towards TV studios and a more reflective form of politics. His interest in leading had faded. In 2001, he stood half-heartedly for the leadership and was relieved when he lost, rather like Harman's Labour voters now. The Tories were not ruthless towards Hague because the alternative would have been worse.
Similarly, after 2007, some Labour cabinet ministers agonised about what to do with Gordon Brown. They chose to do nothing – not out of sentimentality but after concluding that an insurrection would lead to a bloody civil war.
As Peter Mandelson put it to me at the time, "The idea that David Miliband will be carried into No 10 on his chariot with everyone cheering is a fantasy." It was a fantasy that David did not share. He made the right judgment. An act of regicide would have triggered a leadership contest of uncertain outcome at a time of acute economic crisis.
There is endless speculation over whether leaders might fall, but they rarely do. Senior figures in all the parties should worry more the about the paucity of heavyweight candidates in leadership contests. In 1992 a defeated Labour party had John Smith, Bryan Gould, Tony Blair, Gordon Brown, Robin Cook, David Blunkett, Harriet Harman and many other big figures on its front bench. There are not so many now. The Conservatives will also stage a contest in this parliament. Again they will not be overwhelmed by a vast choice of glittering candidates.
Instead of agonising over how to get rid of existing leaders, all parties need to focus on how to attract or develop a wider array of potentials. Parties select candidates to contest elections who are usually local and conscientious. How many are potential leaders? Perhaps the question needs to be asked more often, if it is asked at all.
Join our commenting forum
Join thought-provoking conversations, follow other Independent readers and see their replies