Since when is the audience allowed to change the script?
Too hasty a rewrite for Charlie and the Chocolate Factory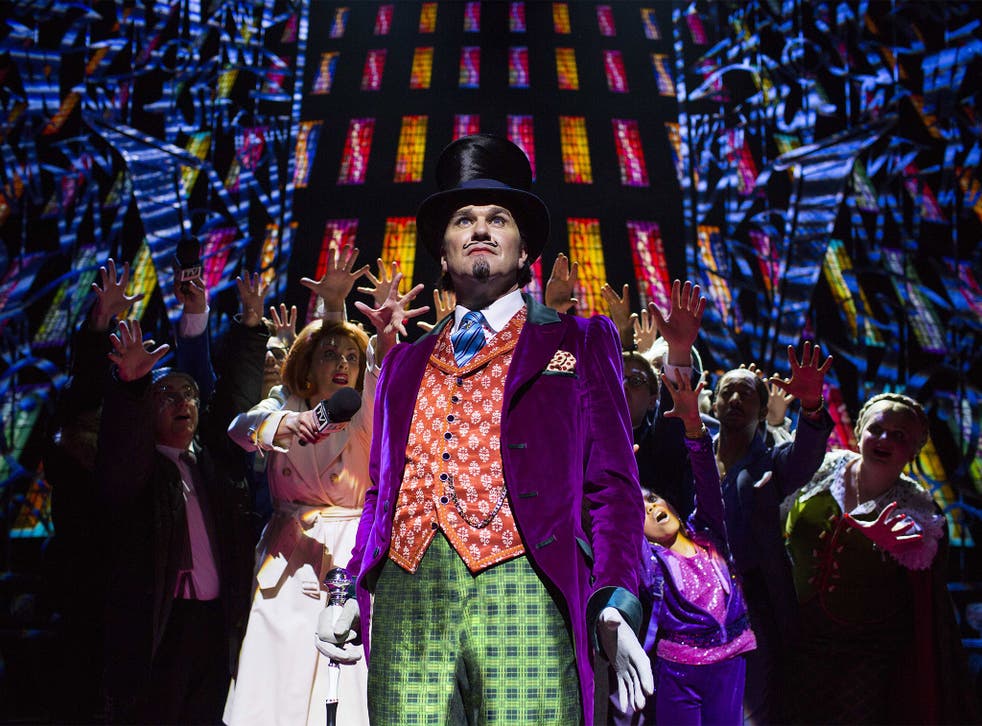 Something strange has happened at the production of Charlie and the Chocolate Factory in London's West End. So strange that it could have come from the wild imagination of the story's creator, Roald Dahl. In short, an audience member didn't care for a line in the show. And the producers obligingly changed it.
This doesn't happen often. Usually it's seen as a pact between audience and performers that you have to put up with what is on stage in front of you, and can't have a chinwag with the producers afterwards, asking them to carry out alterations.
But in this instance, the show, directed by Sam Mendes, contained an alarming moment for one mother and her daughter. London resident Nathalie Bristow complained about a line which stated: "Eating chocolate causes diabetes". Her eight-year-old daughter has type 1 diabetes, which is not linked to diet and exercise.
When Ms Bristow took this up with the show's producer, Caro Newling of Neal Street Productions, Ms Newling agreed to have the line rewritten to "Chocolate chocolate, not one of your five a day".
Nathalie Bristow said: "My family love the theatre, so were deeply upset and offended when we heard the line about how children will get diabetes if they eat too much chocolate. We nearly left." Ms Newling said she was sorry the line had "such a negative effect". She added: "That was never the intention and it was meant to be entirely humorous. But why upset anyone when you don't have to?"
Caro Newling has been a highly successful figure and likeable for many years on the theatre scene, but here I think she has set a dangerous precedent. If she stages West Side Story, will she change lines that cause offence to Puerto Rican audience members? Will she dare stage Othello or The Merchant of Venice at all?"
It's good to listen to the audience, and how I wish producers would listen more on matters like discontent over booking fees. But changing the script because it offends is another matter. What we see and hear on a stage is art, and art has the right to offend. Lyrics in a musical are not eternal truths, they are not even facts, they are fanciful imaginings, and don't have to be treated as medical information. It's not actually strictly necessary to take a spoonful of sugar to help the medicine go down, you know.
That certainly appears to be the view of readers of the theatre industry newspaper, The Stage. A poll of readers has a majority saying the script should not have been changed.
I, of course, sympathise with the worry caused to mother and daughter. But think that Ms Bristow could have explained to her daughter that the diabetes line was just a piece of whimsy with no basis in fact. Still, now that I know that West End producers are up for changing lines that don't go down well in the stalls, I shall go to the theatre with added relish, and notebook at the ready.
The BBC awards go to - the BBC
The BBC Audio Drama Awards this week intrigued me. I certainly had no problem with the winners, which included the Best Acting award for Sir Ian McKellen for his wonderful performance in Radio 3's Eugenie Grandet. It was more that I was intrigued that these awards were presented and organised by the BBC. As virtually no commercial radio station in the UK does much drama, nearly every award, unsurprisingly, went to the BBC. It does seem a little self-indulgent for the BBC to have an evening devoted to giving awards to the BBC. But perhaps this is the future of awards. I hope to be able to bring you soon The Independent awards for the best journalism in - The Independent.
The Legacy was TV at its best
One drama that I would like to see receive an award is The Legacy, which has just finished its 10 week run on TV. This Danish tale of a family at war over their mother's will has been compelling viewing, thanks to script, direction and acting of the highest order. Strangely, it has not received the attention, or water-cooler chat, given to other recent Scandinavian dramas. Perhaps this is because it has been, somewhat unexpectedly, on Sky Arts, rather than a more mainstream channel. Or is Sky Arts going to become a home for Nordic Noir? It could do worse.
d.lister@independent.co.uk
twitter.com/davidlister1
Join our new commenting forum
Join thought-provoking conversations, follow other Independent readers and see their replies