When Kurt Cobain died, the press barely noticed
But the media attention following Frankie Knuckles' death shows that the press now recognises world-class artistry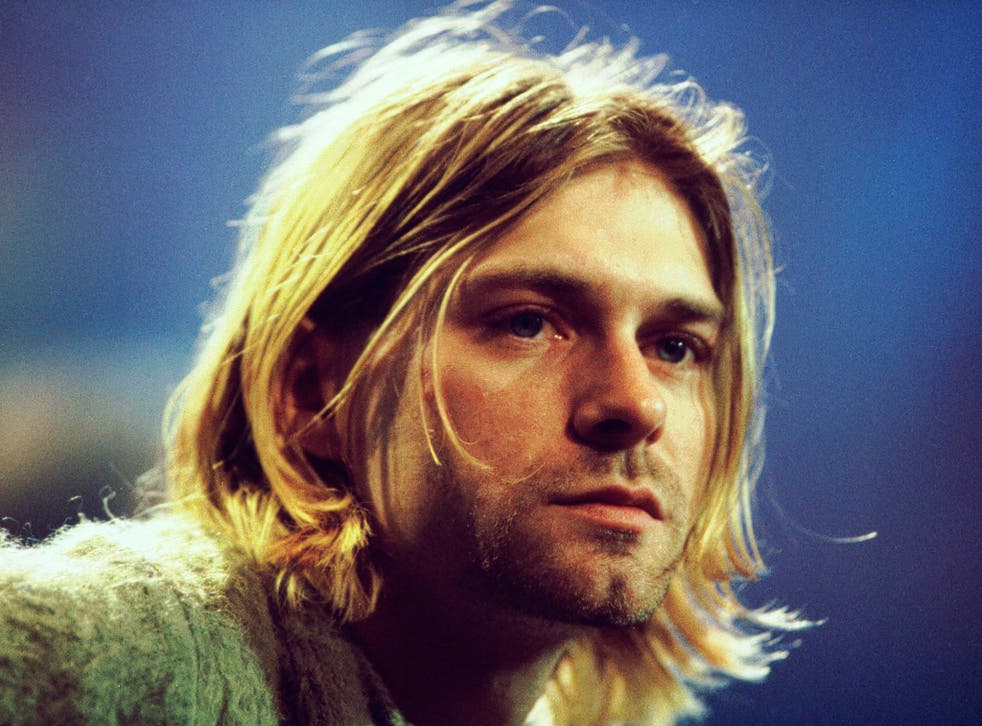 Much has been made in the press of the 20th anniversary of the death of the rock star Kurt Cobain. It would take a brave newspaper, of course, to admit that when the Nirvana singer died in 1994, the press barely noticed it.
I remember this, because I wrote about it at the time, remarking that the absence of the death from the front pages, and the cursory mentions inside, marked a moment when Fleet Street editors and their executives were not as in touch as they thought they were with their younger readers and their heroes.
It was the last such moment. Such a lapse never really happened again, and certainly couldn't happen now. Now rock music is part of the news agenda. And not just rock. House music is part of the news agenda, as the front page coverage of the death of the godfather of House, Frankie Knuckles, last week showed. Every genre of contemporary music, except arguably contemporary classical, is part of the news agenda.
Maybe there's a downside to that. Maybe if you're under 25 you might like to think that your music belongs to your generation and is not the property of a legion of sub-editors from another generation. It's hard to be subversive and rebellious when your anthems and their creators are embraced every day by the conformist grown-ups in the press.
Except, they're not embraced every day. The passing of the godfather of House music is given due weight as tribute to an artistic innovator. That doesn't mean that every twist and turn in House music is diligently chronicled somewhere between the business and the sports pages. That remains the province of the proper age group in the proper environment – the club.
It is in the way that music is consumed that there should always be a generation gap. But in the recognition of true artistry in any art form, there can be no such thing as a generation gap. When Kurt Cobain died, the establishment in Britain failed to see him as a world-class artist, because the establishment failed to see the best of rock music as world-class artistry.
If that couldn't happen now, it may not necessarily always be for the right reasons. It might well be that the press is scared stiff of being out of touch with youth culture. But whatever the reasons, the result is a good one. Twenty years on, the definition of great art has broadened.
Booking fees are ridiculous and immoral
Readers' anger with booking fees could easily feature here every week. But the point raised by reader Carole Hughes has to be mentioned.
She tells me: "I have just purchased four tickets at the Apollo Hammersmith for Riverdance in December. Price of each ticket was £46.50 then booking fee was £5.75 and then option of how to receive tickets – I chose to print them myself and was also charged another £2.50 so total then became £53.50 each… having to pay £2.50 to print my own ticket was ridiculous!"
Charging someone to print their own ticket is certainly ridiculous. It is also immoral. It ought to be illegal.
Do-re-me-me-me-me-me
I wrote recently how the opera singer Anna Netrebko had withdrawn from her role in Faust. She was to be replaced in the role, in Baden-Baden at least, by fellow diva Angela Gheorghiu. Now Ms Gheorghiu has also withdrawn. But she has done it in style, in wonderfully divaesque style.
She put out a statement which said: "I am very sorry to have to turn down the offer from the Baden-Baden Festspielhaus to perform in Faust in June this year. It has always been one of my principles not to sing in a new production that has not been conceived from the very beginning for me. It is also rather unusual for me to have to replace another singer. Nevertheless, I have tried to make it possible and to be available for the whole period, but unfortunately I have not been successful in doing this.
"I sincerely hope to have the chance to be invited to a new production in Baden-Baden, that will be created for me, in future."
Do you hear that, Baden-Baden? For me, created for me, that's me as in me. Clear?
Register for free to continue reading
Registration is a free and easy way to support our truly independent journalism
By registering, you will also enjoy limited access to Premium articles, exclusive newsletters, commenting, and virtual events with our leading journalists
Already have an account? sign in
Join our new commenting forum
Join thought-provoking conversations, follow other Independent readers and see their replies