When most porn is packaged for men, is it any wonder women get their sexual kicks from erotica?
Since Fifty Shades there's no need to be secretive about it — everyone's at it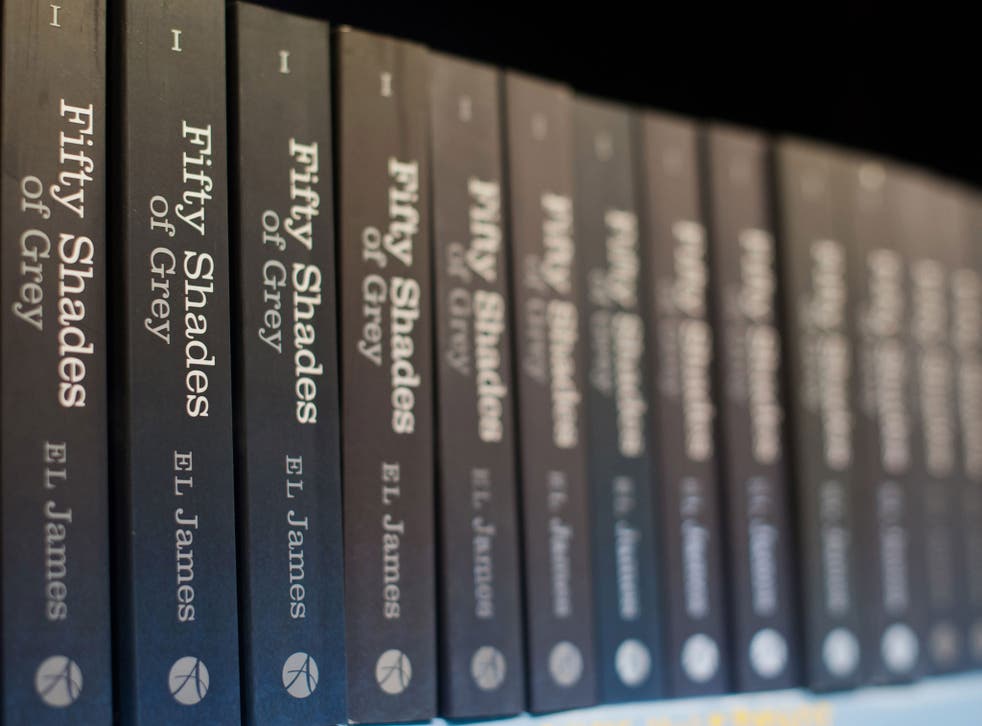 What's her secret? This was the question posed in a recent advertising campaign by the Lincolnshire-based e-publisher of erotic fiction Totally Bound. The answer – the mysterious ingredient giving the woman a spring in her step and a flush on her cheek – was to be found on her Kindle. And they might have a point.
According to a recent survey commissioned by the Observer into the sexual habits and attitudes of the nation, 53 per cent of women read erotica from time to time, much preferring it to film and internet pornography. Why might this be? As a reader and writer of erotica, I have a few theories.
One of them, perhaps surprisingly, is not the old chestnut of 'men being more visual than women'. The overwhelming majority of porn is conceived and packaged for the male gaze, so it's hardly surprising that women aren't such avid consumers. Early written pornography was similarly biased. My Secret Life, the Victorian sexual memoir, for instance, was most certainly not written to be read by women.
But throughout the latter half of the twentieth century, a female market for erotica was emerging. Classics like The Story of O shifted the focus away from the gleeful, wilful filth of the Victorians and into the realm of lived, felt experience. Women were at the centre of the story, and popular fiction became racier, with books like Shirley Conran's Lace being passed around under the 1980s school desks. What these books offered, that old-school porn didn't, was a sense of intimacy, of being in the characters' heads as well as their beds.
Black Lace were first publishers in the UK to see that there could be some mileage in wedding erotica with strong, female-centred storylines. The marketing placed racy novels alongside handbags and lipsticks, as an essential style accessory. Through the 1990s and beyond, they were top of the top shelf pops. But in 2009 they closed their doors, suggesting that perhaps the carnival of kink was over.
Then, three years later, the viral success of Fifty Shades of Grey blew that theory out of the water. I suspect the high percentage of women respondents admitting to reading erotica contains more than a few who picked up the book out of curiosity, or to see 'what all the fuss is about'. (It's even mentioned in the question, which might have skewed the statistic.)
What Fifty Shades did was bring erotica to another huge female constituency – the romance readership. Ever since its all-conquering juggernaut fell upon the scene, romance publishers have been bringing out new, sexier imprints with covers all based on the famous monochrome of the trilogy. Erotica has become socially acceptable. Everyone's read it. There's no need to be secretive about it any more. For many women, this represents the relaxation of an ancient societal pressure regarding their sexuality.
Fifty Shades of Grey film stills

Show all 24
Let's not forget the Kindle effect either. You can read your erotic novel wherever you like now (even in public, if that's your kink). You can listen to it on your iPod. You can buy Black Lace books again. And an awful lot of it is free, or at least, very, very cheap, thanks to the advance of self-publishing.
Now days, if you want a sexy book, it's extremely easy to lay your hands, virtual or otherwise, on one. It's more difficult to sift through the vast amount for something that appeals to you – but reader recommendations on sites like Goodreads have become a sort of cottage industry as a result.
I started writing erotica myself eight years ago, at first for my own enjoyment, then for publication. To begin with, it was a way of working through some of the elaborate fantasies that went on in my insomniac head, then I was nerved to post stories online. Encouragement from readers gave me the impetus to seek a wider audience, and my first book, On Demand, was published by Black Lace in 2009. Since then I have written more than a dozen books for various publishers - but I'm still not 'out' to some members of my family. I really don't think the nun would approve, for a start. It might seem ironic, given that I'm writing about the increased acceptance of erotica - but unfortunately it's by no means universal, and I live in a small town.
Language itself has enormous erotic power. Well-chosen words can be the best aphrodisiac of all. So what's her secret? It isn't a secret. Women like to read erotica. Hooray!
Justine Elyot has written bestselling titles published by Black Lace, HarperCollins Mischief, Xcite and others. She is the author of Diamond, published by Ebury, and out now
Register for free to continue reading
Registration is a free and easy way to support our truly independent journalism
By registering, you will also enjoy limited access to Premium articles, exclusive newsletters, commenting, and virtual events with our leading journalists
Already have an account? sign in
Join our new commenting forum
Join thought-provoking conversations, follow other Independent readers and see their replies