Where there's hope – life after terror
Returning former child soldiers to their families is only the beginning of a long process of psychological reintegration.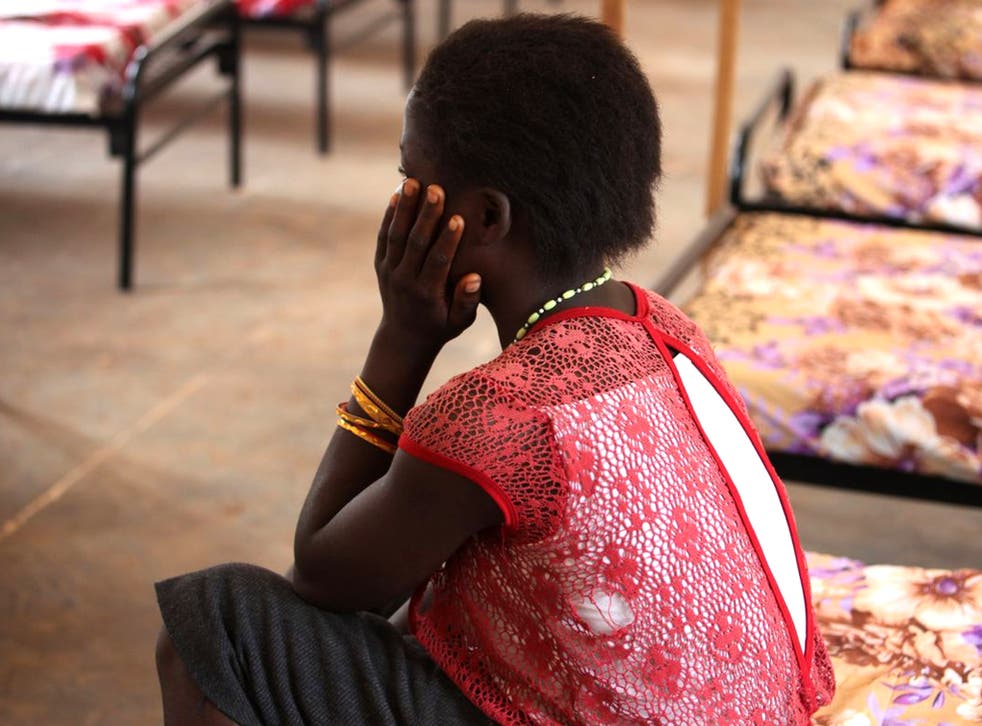 Please donate to our appeal for child soldiers here.
It would be nice if there was a happy ending to every story we have to tell in our Christmas Appeal for the work of the children's charity Unicef in the rescue and rehabilitation of boy soldiers and girl sex slaves from armed militias in Africa. But real life is not always like that.
Take the case of the girl who is, perhaps ironically, called Hope. When Unicef allows journalists access to rescued children it always gives them pseudonyms.
That is because fitting them back into family and village life can be hard because many of the children were forced by marauding gunmen to commit atrocities in the places from which they were seized – either that or be killed themselves. It is best, on their return, if the full horror of their stories is not associated with rescued individuals.
Hope was just 11 years old when she was seized by drug-crazed gunmen from the quasi-religious Lord's Resistance Army which rampages across the centre of Africa from South Sudan to the Central African Republic – which is where The Independent readers' donations are currently funding the work of child rescue.
Some 64 children saved from rebel warlords are currently being cared for by Unicef in the CAR capital, Bangui. But it was from a village in South Sudan that Hope was abducted.
"I cried for so long when my little girl was abducted," her mother Mary said. Neighbours tried to console her and told her to pray, but there was nothing that would help.
Then one day Mary was listening to the radio and heard her little girl's name being announced – FM radio announcements are one of the ways in which Unicef and its partners help reunite rescued child soldiers with their families.
This was the last thing Mary had been expecting. Hope had been gone two long years and her mother feared she would never see the child again.
Early the next morning the whole family gathered and went to the transit camp mentioned on the radio. But Hope was not at the transition centre. She had been shot in the leg during a gun battle with government troops, who eventually rescued her, and was now recovering in hospital.
"I ran to the hospital, and as soon as I saw her I started crying and hugged her," Mary said. "The joy when I saw her was so amazing, I didn't expect to see her again."
Mary was overjoyed to have her daughter home. Hope was overwhelmed at the reunion.
"At first sight of my mum I had tears in my eyes," the girl said.
"I thought my mum was dead and I considered myself dead too. I thought I wouldn't survive."
Those early months brought euphoria. "My thinking changed," the 13-year-old said.
"In the LRA all I was thinking about was death. But then those thoughts disappeared. With my family around me they made me happy. I stopped thinking about death."
Her mother's joy overflowed. She spoke of all the dreams she had for her daughter's future. But as the days passed Mary came to realise that the girl who had come home was not the same child as the one abducted by the LRA two years earlier.
Hope had changed. From time to time she becomes very withdrawn. She has bursts of anger. Mood fluctuations are commonplace. Her mother now realises how unprepared she was for how difficult it would be for her daughter to reintegrate back into village life after more than a year of violence and terror at the hands of the LRA.
Unicef's specialist psycho-social workers found that all the suffering the girl has been through repeatedly resurfaces into her consciousness, even though she is back home.
Hope has survived the violence and brutality that she was forced to endure by becoming a different person, and now the challenge is to help her reverse that process.
Unicef provides transit centres from South Sudan to the Central African Republic in which former child soldiers can be cared for after their release.
At these centres the long process of healing psychological scars begins. But it takes work on both sides, and time. And as the case of Hope shows, the work is not always over after the children have been reunited with their families. The process can take months, and even years.
All Unicef's work with child soldiers in the CAR is funded by donations. Please be as generous as you can. Click here to donate. Text CHILD to 70030 to donate five pounds.
• £6 provides life-saving treatment for one child from fatal diarrhoea, pneumonia, or malaria, all diseases that the children are vulnerable to in the Central African Republic
• £15 pays for schooling for a child who has been rescued from an armed group – including providing all the books and stationary they need.
• £25 provides a child with all the essentials they need when they are first rescued. This 'welcome kit' includes clothes, underwear, toothbrush and toothpaste, soap, a blanket, mattress, and mosquito net.
• £62 provides vocational training to a child released from armed groups, providing them with a sustainable future
• £103 trains a teacher to help former child soldiers continue their education
• £150 pays for psychological support for one child who has been rescued
• £300 can buy enough toys for a centre for 50 rescued children to play with, to help them regain their childhood by having fun again
• £516 can support one child for a whole month. This covers the cost of everything they need at the rehabilitation centre, including care from dedicated and experienced staff, food, counselling, education, vocational training, and the costs for family reunification
Join our new commenting forum
Join thought-provoking conversations, follow other Independent readers and see their replies