The Independent's journalism is supported by our readers. When you purchase through links on our site, we may earn commission.
Why I didn't kill myself today
Our writer has suffered from clinical depression since childhood. In this deeply moving reflection on life with the condition, he describes confronting suicide - and saying no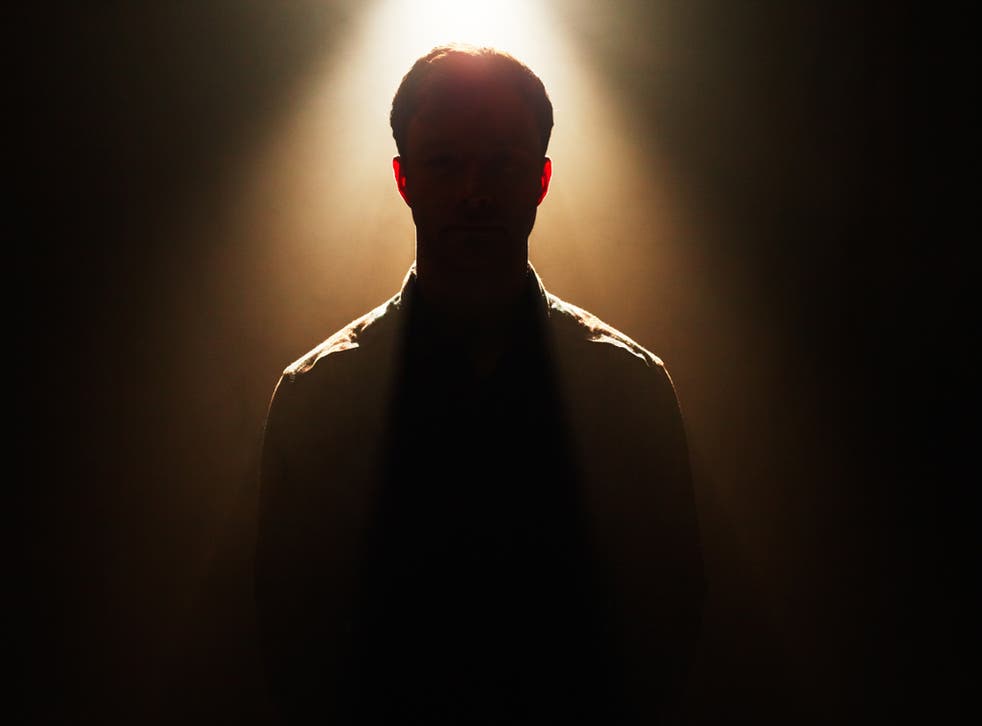 I am a worthless excuse for a human being. I annoy, depress or try the patience of everyone I know and repulse everyone I don't. My writing, the nearest thing to a talent I possess, is superficial and amateurish. I let down everyone who believes in me and always do the wrong thing, morally and practically. I look terrible. I'm hugely overweight, dress badly and everything about me, from the way I walk to the look in my eyes, radiates a disturbing aura of strangeness, of wrongness, that causes everyone I pass on the street or share a bus with to stare then look away in disgust.
When I speak, my crippling speech impediment irritates everyone and makes me nigh-impossible to understand. On the rare occasions I overcome it, I still sound weak, effete and embarrassingly upper-middle-class. I don't so much lead my life as cling to its margins like a cockroach. It's the best and only place for me.
Well, not quite. I have suffered from severe clinical depression since childhood; the above might give you some idea of what life is like inside my head. When the black dog demands his walk - as he does at least daily, for at least a period of hours – these feelings cease being feelings and become cold, stark reality. I know it's all true as I know the Earth orbits the Sun.
When such a reality presents itself, another thought inevitably follows: suicide. This course of action doesn't suggest itself in a moment of high passion, merely as dull, inexorable logic. The life I know myself to be leading is simply unbearable. It is a drill to my kneecap, white-hot metal against the palm of my hand, filling my immediate world with no thought, no aim, save "this must end". My mind circles endlessly around the need to end my own life.
Yet, here I am, not only alive but typing an essay. Clearly, something is stopping me from taking the necessary action. Clearly part of me wants or needs to live, and clearly that part is consistently able to talk the rest of me around. How? I make no claims to the universality of my experience, but I feel there must be something useful to be learned.
Narcissism
Firstly, once you've absorbed the fantastic self-pity and self-loathing of my opening passage, you should be struck just as forcefully by its self-regard. A depressive narcissist? Well, yes. Of course. For at bottom, that's what depression is: inverted narcissism. The person I describe above is not merely a pathetic creature; he is the most pathetic creature. He doesn't merely fail, he fails in such a way as to distort the world around him like a black hole.
Here logic cuts the other way: how likely is that? When I'm in public, do I spend all my time mentally casting judgement on random strangers? Of course not. I have my own life to think about, and so do those people on the street or the bus. I'm just not that interesting. This is a far from cheering notion, but already a key support has been knocked from under my groaning edifice of despair.
This thought leads naturally enough to another: if my characterisation of strangers is so flawed, what of the people close to me? There are admittedly few of them, these days – mental illness will do that to a social life – but I am loved. There are people in my life I know with some certainty will stand by me. If I'm the appalling drain and burden I affect to be, wouldn't that make them all rather... well, stupid? Once again, self-hatred is revealed as the bastard sibling of self-love. I think I'm so much worse than everyone else, I end up thinking I'm better – or at least, that I know better.
The case for suicide, then, is looking weaker by the second. It's at this point that, almost against my will, actual, positive reasons to live begin to occur to me. At first, relatively trivial ones: I want to know how the U.S. election will turn out, for example. I'm curious about the future generally. There are things about living I can admit enjoying – eating, reading, writing, sex (solo or otherwise). Then deeper ones: I want to be a father one day. I want to see how far my writing can get me. I want to move to America. I want a life.
Unthinkable
Then, the unanswerable closing argument. A few years ago, I went to visit a friend in Manchester a few days after his best friend had committed suicide, to offer moral support. I went for a night out with him and his social circle, including the girlfriend of the deceased. All were trying hard to be normal, drinking and dancing like the rest of the throng, but a deep and terrible wrongness pervaded everything, a gnawing void. It felt, I remember thinking, like a bomb had gone off in the middle of that group and blown all their lives to pieces.
Only then did I truly understand the meaning of the German word for suicide, Selbstmord – self-murder. For in his despair, that young man had committed an act of violence no less terrible than if he'd killed another. In both cases, a person is robbed from the world, from society and, above all, the ones they loved and were loved by. I think of my parents and suddenly the whole business is unthinkable. It would destroy them. Destroy them. Whatever is wrong with me, and that's a long list, I don't have that in me.
So there we have it. It seems I shall live, for today at least. Tomorrow is a different matter. In no time at all, these arguments will fade in the glare of my disease and I'll have to remake them from scratch. For the time being, I must live one day at a time.
It could be a lot worse.
***
The independentvoices.com team contacted the Samaritans for a response to the above, and a spokesman there said the following:
"We believe that talking about your situation can help find a way forward, which is why Samaritans' trained volunteers are available round the clock, every single day, to offer confidential support to anyone struggling to cope. If you are down and depressed and want to talk about your problems, call Samaritans on 08457 90 90 90, email jo@samaritans.org or find the details for the local branch at www.samaritans.org."
***
Register for free to continue reading
Registration is a free and easy way to support our truly independent journalism
By registering, you will also enjoy limited access to Premium articles, exclusive newsletters, commenting, and virtual events with our leading journalists
Already have an account? sign in
Register for free to continue reading
Registration is a free and easy way to support our truly independent journalism
By registering, you will also enjoy limited access to Premium articles, exclusive newsletters, commenting, and virtual events with our leading journalists
Already have an account? sign in
Join our new commenting forum
Join thought-provoking conversations, follow other Independent readers and see their replies