Why I'll be celebrating the demolition of Glasgow's Red Road tower blocks
Too many of these concrete carbuncles are still standing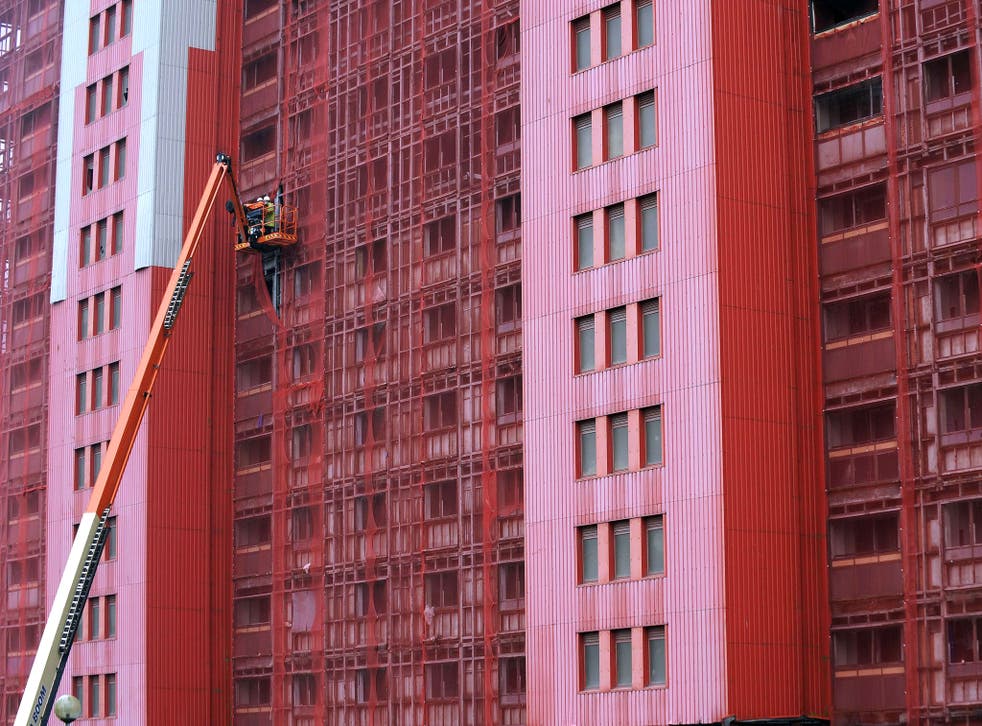 No one familiar with the image of the Red Road blocks in Glasgow can be other than relieved to learn that they are to be blown up. Whether the Opening Ceremony of the Commonwealth Games is the correct time and opportunity may be arguable, but their imminent disappearance from the landscape is certainly a cause for celebration.
When built in the 1960s, in part to house those cleared from the notorious Gorbals slums, the towers were welcomed. They offered flats which, in addition to offering poor Glaswegians indoor bathrooms, were spacious and, well, new. But before long they began developing the problems now commonly associated with this form of housing.
As they rose to punch the sky like rude finger gestures, the authorities erecting them were ignoring the warning of June Jacobs. The celebrated American journalist and author had launched a scathing attack in 1961 on the Modernist/Rational approach to planning, which she condemned as inimical to human beings. In the 1970s Oscar Newman coined the phrase "defensible space", which he considered a basic human requirement for well-being and which is notably absent from high-rise social housing design of that era.
Yet up they kept going all over the country. In 1968 the partial collapse of Ronan Point in Newham following a gas explosion mercifully put a stop to the very tall ones. But the disaster was not a consequence of the height but the concrete panel systems and the shoddy construction methods often used to put them up. Accident investigators found crumpled newspapers and fag packets stuffed into gaps which should have been filled with cement. Now wonder it crumpled like a house of cards.
But the concrete panel merchants simply revised their sales pitch to councils, offering them "streets in the sky" instead. Unlike real streets, these "deck access" blocks gave residents no defensible space, while vandals and criminals could easily avoid capture by just running through them.
Architect John Poulson and politician T Dan Smith, whose corrupt and toxic partnership left our friends in the North with a dreadful legacy of social housing, carried on until they were found guilty. But not of building horrible homes for people with no choice, just making too much money out of it. And Poulson was not expelled from the Royal Institute of British Architects until after his criminal conviction.
The National Building Agency (NBA), set up to advise councils in the 1970s, was a malevolent influence operating on behalf of concrete system manufacturers. Some of the results, like Lakanal House in South London, are still a risk to their occupiers lives, as the fatal fire there a few years ago showed.
Professor Alice Coleman's 1985 book Utopia on Trial won her the sworn enmity of Modernist and public sector designers and planners - and a Gold Medal from the Royal Geographical Society. It directly took on, and, the self-interested theories about the UK's post-war social housing.
Many of those concrete carbuncles have been demolished, but too many are still standing. If it takes the Commonwealth Game Wow factor to get rid of a few more, then so be it.
Register for free to continue reading
Registration is a free and easy way to support our truly independent journalism
By registering, you will also enjoy limited access to Premium articles, exclusive newsletters, commenting, and virtual events with our leading journalists
Already have an account? sign in
Register for free to continue reading
Registration is a free and easy way to support our truly independent journalism
By registering, you will also enjoy limited access to Premium articles, exclusive newsletters, commenting, and virtual events with our leading journalists
Already have an account? sign in
Join our new commenting forum
Join thought-provoking conversations, follow other Independent readers and see their replies