Why I made an advert for Paddy Power
I hope it makes people laugh, and then think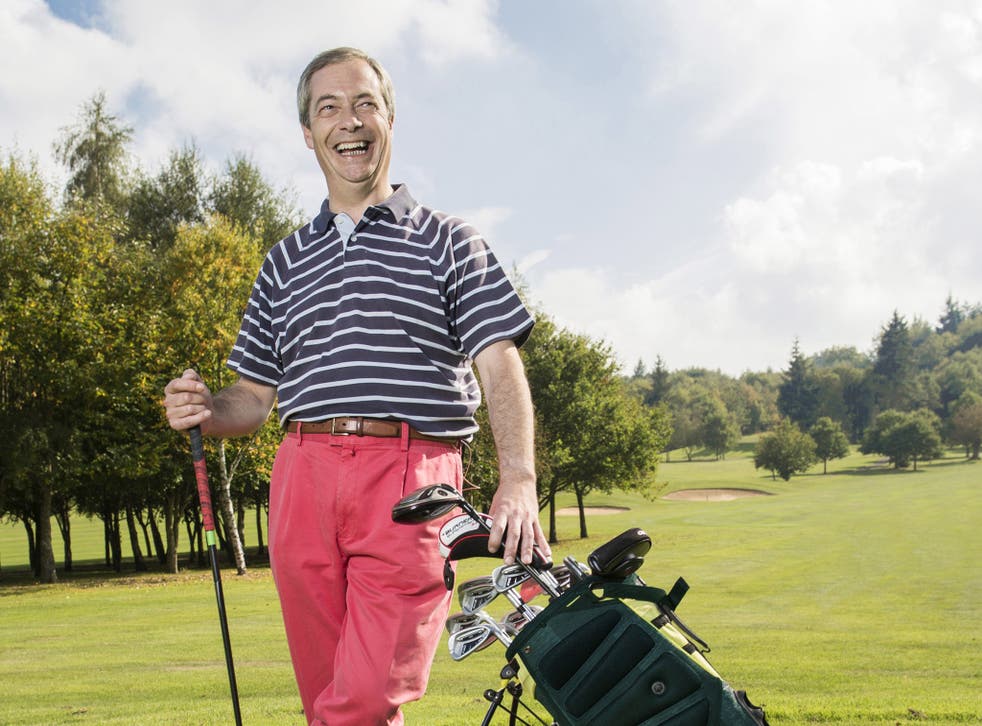 I was very surprised when Paddy Power contacted me and wanted me to help them in making an advert for the Ryder Cup this weekend. The idea was I'd be supporting Team Europe, and I thought that was rather funny
In the Ryder Cup team, players from Switzerland and Norway are included alongside players from the UK and Ireland and other EU member states. The team represents the Continent rather than the political union. My one objection, however, is that they use the EU flag, which I think is wholly irrelevant.
I've never made an advert before: my previous experience in TV has been political interviews with a brief appearance in a Harry Enfield show. But this was a full production team, with takes and re-takes filmed at Westerham golf club in Kent, a few miles from where I live. And yes that really is me hitting the ball. It's not a stunt.
I used to be very keen golfer and I played off a handicap of four for many years and, briefly, even three. That was 25 years ago and since then my body has received quite a battering from plane and car crashes. I'll probably never play golf again and certainly don't have the time, what with having to work seven days a week.
Nevertheless I'm pleased with the results and I hope the ad makes people laugh. I also hope it makes people realise that just because I hate the EU doesn't mean I don't love the continent of Europe and its different cultures, different foods and different traditions.
Register for free to continue reading
Registration is a free and easy way to support our truly independent journalism
By registering, you will also enjoy limited access to Premium articles, exclusive newsletters, commenting, and virtual events with our leading journalists
Already have an account? sign in
Register for free to continue reading
Registration is a free and easy way to support our truly independent journalism
By registering, you will also enjoy limited access to Premium articles, exclusive newsletters, commenting, and virtual events with our leading journalists
Already have an account? sign in
Join our new commenting forum
Join thought-provoking conversations, follow other Independent readers and see their replies