Why is Britain forcing bisexual asylum seekers to choose between humiliation and death?
Those who fear being attacked in their home country are being subjected to 'gay tests'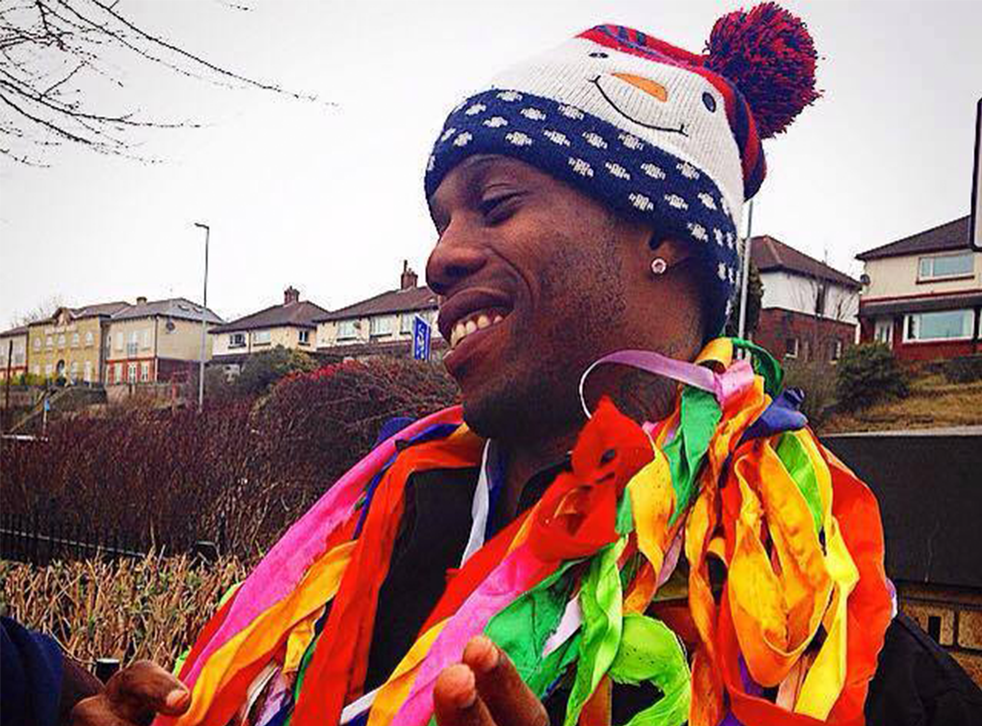 A bisexual Jamaican man is currently waiting at a detention centre in England. Perhaps now, maybe in a minute, or possibly in an hour, he will be deported to his home country, where same-sex acts are illegal.
Orashia Edwards, 34, has been in a relationship with another man for the last two years. But he says that he has been rejected for LGBT asylum status by the Home Office because he has previously been married to a woman. This has prompted civil servants to conclude that he is not truly LGBT. But according to Edwards, old-fashioned views of sexuality from the Home Office will soon cost him his life as he awaits deportation to Jamaica and, he argues, probable death.
Amid his desperation for the Government to believe he is bisexual, Edwards submitted intimate photos of him and another man together as part of the evidence in his case. He says, "It was extremely degrading for me to have to do, and still they didn't believe me."
Britain's LGBT asylum policies are already much derided, and have already caused great despair. Speaking of Edwards' case, Paul Dillane of the UK Lesbian and Gay Asylum Group, said, "For too long civil servants have resorted to relying on false stereotypes and humiliating questions to probe a claimant's sexuality. These practices are degrading and need to stop."
Britain's policy of allowing LGBT people asylum is a well-intentioned principle, but it has spawned a state-sanctioned sexuality police, subjecting vulnerable people to "gay tests". It started as a noble human rights principle but, as this case proves, it has proved impossible to work in reality.
In 2010 the Supreme Court ruled that two gay men from Cameroon and Iran could remain in the UK. The Home Office had initially argued that the two men could live safely in their home countries by behaving discretely, but the court found that this contravened the 1951 Refugee Convention. Lord Hope, speaking as he gave his judgement said: "To compel a homosexual person to pretend that his sexuality does not exist or suppress his behaviour is to deny his fundamental right to be who he is."
Since then, the ruling has required the Government to grant asylum to LGBT people who would face significant suffering and persecution in their home country as a result of their sexual orientation or identity.
The policy is noble, but the practice is shambolic. It raises complex questions of how you can expect someone to prove they are gay or bisexual. It has resulted in a bizarre form of bureaucracy within the Home Office in which civil servants are carrying out "gay tests" to prove for the government whether asylum seekers are telling the truth about their sexuality.
In pictures: Global refugee crisis

Show all 45
I understand that the Government is wary of committing itself to granting asylum to anyone who simply professes to be gay, no questions asked. But it's an uncomfortable position that the Government has projected itself into, as arbiters of sexuality decreeing peoples' sexuality for them. Asylum seekers are invited to submit evidence proving their sexuality as part of investigations that are both dubious and degrading.
Screen shots of refugees' profiles on gay hook up app Grindr are acceptable evidence, so too are love letters or affectionate texts to current or former lovers. Horror stories abound of Home Office staff asking inappropriate questions as they interrogate applicants in their face-to-face interviews. Documents leaked to the Observer last year detailed how in one five hour long interrogation without a lawyer present, a male applicant was asked, "What is it about men's backsides that attracts you?" and "What is it about the way men walk that turns you on?". Before being asked, "When X was penetrating you, did you have an erection? Did X ejaculate inside you?"
Many applicants submit photos or videos of them being intimate with a member of the same sex as part of their application. The Home Office says that they do not accept any sexually explicit material and have a policy of returning such material to applicants, but the fact that asylum seekers feel they need to submit such things is a humiliating sign of the desperation they feel and how undignified the process is.
Not only is the process the source of much humiliation and distress for vulnerable people, but it is fundamentally flawed. As Edwards' case suggests, the process struggles to accommodate bisexual identities, instead holding previous relationships with different genders as evidence against bisexual people.
In addition, other cases have raised allegations of civil servants simply lacking awareness of complex cultural issues at play. For instance, lesbian women might often have a husband or children in their home country due to a forced marriage and subsequent marital rape, but this is used as evidence that they are "less gay" in some way.
A country which prides itself on upholding human rights cannot stand by this system of subjecting vulnerable people to what are in essence "gay tests". The idea behind LGBT asylum is one we should be proud of, but the bureaucracy that we have erected around it is not fit for use. The system is a botched, homophobic, degrading, mess which needs to be urgently reviewed.
For more information on the campaign to save Orashia go to: https://www.youtube.com/watch?v=saTh7sXSJ44
Register for free to continue reading
Registration is a free and easy way to support our truly independent journalism
By registering, you will also enjoy limited access to Premium articles, exclusive newsletters, commenting, and virtual events with our leading journalists
Already have an account? sign in
Join our new commenting forum
Join thought-provoking conversations, follow other Independent readers and see their replies