The Independent's journalism is supported by our readers. When you purchase through links on our site, we may earn commission.
Why it's a mistake to trim climate change from the curriculum
Young people can understand these issues, and it's vital they do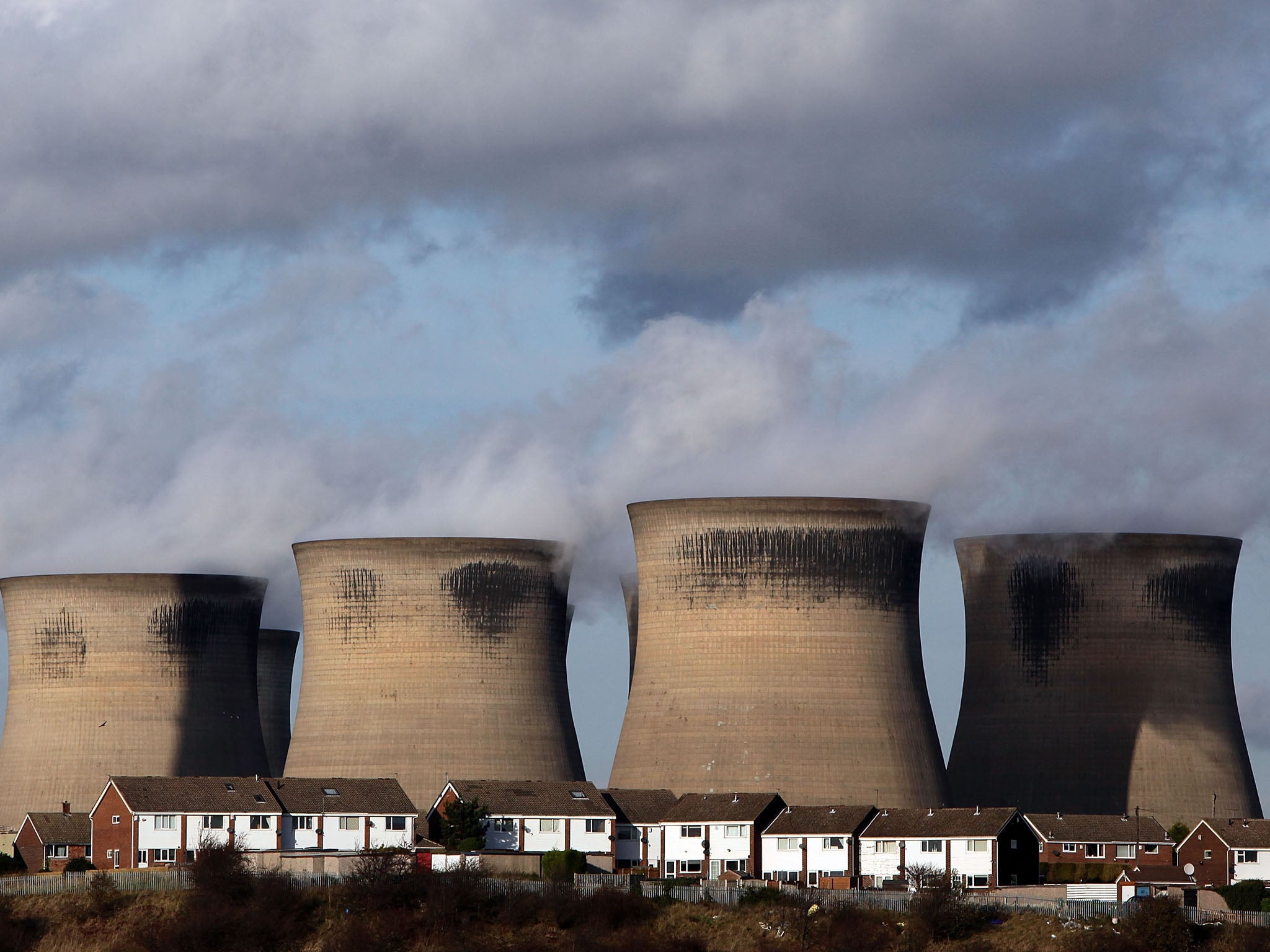 The Department for Education (DfE), headed by the Secretary of State for Education Michael Gove MP, is proposing to remove climate change from several sections of the National Curriculum for under-14s. I'm angry about this. I'm angry because every day I speak to young people, teachers, outreach workers, parents and individuals who want to know more about climate science, the energy system and the impacts of climate change. Removing climate change from core sections of the Curriculum reduces their chance to be informed and active on these issues.
Quite frankly I'm also surprised and a little confused about why the DfE would suggest these changes. For the 'Greenest government ever', one must question why these proposals have been put forward and what parties are motivating these changes? Educating children is an important step in reducing emissions and mitigating the impacts of climate change. How will we become a 'greener', more sustainable society if younger generations are not informed about the impacts of climate change?
Under the proposed changes climate change will primarily be taught in Chemistry with reference to earth sciences. Notably climate change has been removed from the other sciences and the Geography curriculum.  In addition the terms "climate change", "reduction of energy use", and "sustainability" are not mentioned at all in these syllabuses. The Government's argument for this seems to be that students should be taught the 'building blocks' of climate science before learning about human impacts on the climate and environment. However, as the curriculum currently teaches these building blocks within the sciences and within Geography this argument seems inaccurate.
To learn effectively about climate change, and to allow students to critically assess the evidence on climate change themselves, they should learn about the physics and chemistry of the climate system and also the geographical impacts and societal responsibilities of mitigating climate change. Full details on the proposed changes are summarised here.
The negative implications of removing climate change in this way from the curriculum is that we face the threat of creating a generation of students who do not understand the issue and who are unwilling to reduce their energy demands or emissions. By not educating children on this topic and the potential behavioural responses we risk not having the public support to meet our legally binding target of 80 per cent reduction in greenhouse gas emissions by 2050. In my opinion the Government will undermine a generation of young people and lessen the impact of their voices calling for environmental responsibility and global action on climate change.
The basic principles of climate change science and energy mitigation must be taught in schools
My experience from seeing over 1,000 secondary students in the last two years is that children are extremely interested in climate change. On behalf of the Grantham Institute, working with the  Imperial College Reach Out Lab and the UK Energy Research Centre ( UKERC), I run a climate negotiation exercise called Energy Islands. The activity has had an overwhelmingly positive response – and all students who I have come into contact with finish the activity motivated to understand the issues further. The teachers I work with frequently ask what resources they can use to develop their teaching within class. The Department for Energy and Climate Change also provide a range of activities to help teachers plan activities with their classes.

Does the Government really think that less school information is better when informing young people about their future choices?  I'd like to see them try to justify that to a group of school students. I have a politically-aware 17-year-old sister – put Michael Gove in a room with her and her younger school friends and after 5 minutes he'd be left in no doubt that they can understand this topic.
While further knowledge about climate mitigation can come from civil society and non-governmental organisations, the basic principles of climate change science and energy mitigation must be taught in schools. Expert knowledge, real facts and information about the options for individual low-carbon choices must be filtered down to citizens through government, the education system, and a comprehensive programme of public engagement. 
Regardless of how strongly you feel about climate change, allowing the Government to make such drastic alterations to the National Curriculum without justifying these changes should ring alarm bells. History, languages and the broader science curriculum have also been changed substantially. While these  particular changes will only be implemented for under-14-years-olds, the Department for Education is also making changes to the GCSE curriculum. We need to care, not just about climate change and the sustainability of our resource use, but also about how we hold Government to account and what our children are learning for their future.
Sarah Lester is the Research and Policy Impact Analyst at the Grantham Institute for Climate Change, Imperial College London.
Join our commenting forum
Join thought-provoking conversations, follow other Independent readers and see their replies