Why Scotland should say 'cheerio the nou' to the pound
Scotland's relative decline began at the very time its monetary system changed - 1914. The nation's fate and its choice of currency are linked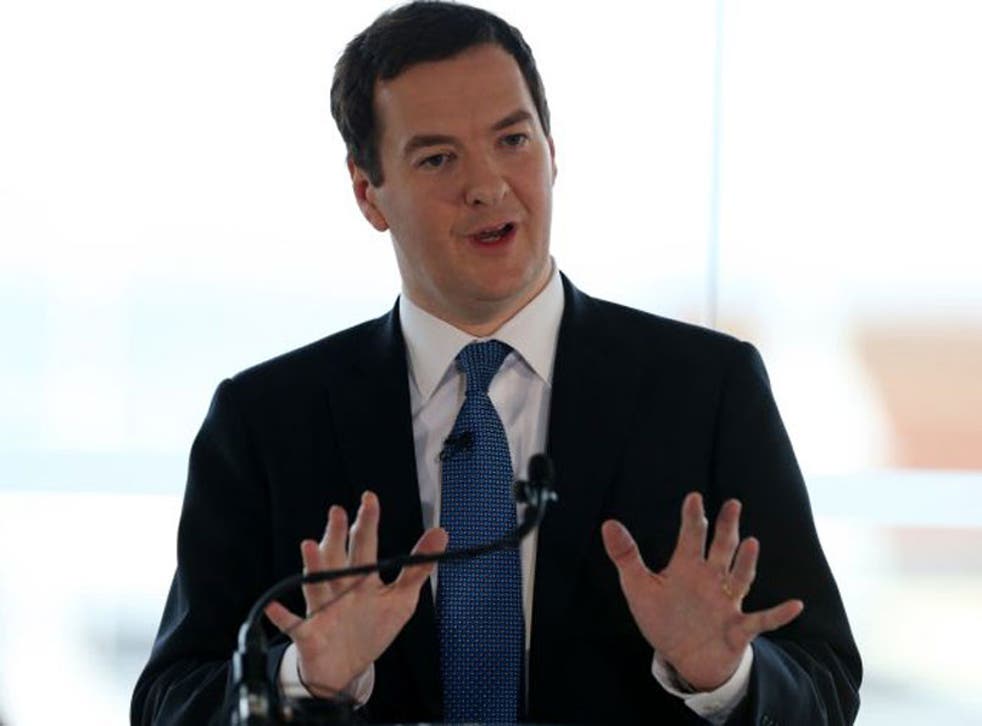 George Osborne is, we are told, to rule out currency union with an independent Scotland.
If so, he is presenting Scotland with one of the most golden opportunities in its history.
Scotland's success came under a different system of money
Scotland's immense success relative to the rest of the world came in the 18th, 19th and early 20th centuries. It led the world in engineering, industry, invention, banking and finance, it produced some of the greatest individuals that ever lived and it became immensely prosperous.
By 1910, Glasgow, was producing half the tonnage of Britain's ships and a quarter of all locomotives in the world. It was regarded as the best-governed city in Europe, popular histories compared it to the great imperial cities of Venice and Rome and it became known as the 'Second City of the British Empire'
By the standards of the time, it was about as good as it got.
Scotland enjoyed this success under a different system of money to that of today. The pound was on the gold standard. Scotland's relative decline began at the very time our system of money changed - 1914. Scotland's fate and its system of money are linked.
The UK came off the gold standard in 1914 to print the money it needed to pay for WWI. If it had had to pay for the war with its gold, the gold would have quickly run out - and the war probably would have been over by Christmas. It was only changes to the system of money that made it be possible for WWI to continue to as it did. How much damage did that war to both Scotland and the rest of Britain?
The terrible system used today
In 1914 we reverted to a system of 'fiat money' - meaning by law we must use this money. It has no backing, but the enforcement of the state. Over the hundred years since we have employed this system, Scotland has weakened.
Under a gold standard, broadly speaking, a central bank can only issue as many notes as it has gold to back them. (Indeed Scottish banks were able to issue their own notes, separate from England). No single body has control over the supply and creation of money.
Governments can't create gold through Quantitative Easing or deficit spending. So gold places a limit on governments and what they can do and spend - which is why statists hate it.
It also places a limit on banks - a limit which no longer exists. Under the current system banks have the power to create money. According to Ben Dyson of Positive Money, 96% of UK money only exists as numbers in a bank's computer. Most it was created through a simple accounting process used when banks make loans. (This growth in the supply of money is why we experience this relentless rise in the price of everything year in, year out.)
Control of money is the greatest power there is. It has become centralized in the hands of governments and banks in London. Concentrated power also means concentrated wealth - if you want to understand wealth gap in this country, look no further than our system of money. Those closest to the issuance of new money make good, while those furthest pay the price in a continuous transfer of wealth, which economists call the 'Cantillon effect'.
The evidence is clear. Scotland thrived under the gold standard. It has languished under modern government fiat money
In my article a fortnight ago, I explained how Scotland could become the richest country in the world. Key to this is decentralized power. It must free itself from London and the tyranny of its system of money. Now is its chance.
What should Scotland choose now?
Perhaps the old gold standard is, as John Maynard Keynes suggested, too 'barbarous'. Scotland could issue its own fiat currency (not recommended). It could follow the template of debt-free government paper proposed by Positive Money. It could embrace the technology of crypto-currencies - the most famous example of which is bitcoin - and issue some kind of debt-free digital cash (this technology is plainly the way money is headed). Or it could find some combination of the above.
The simplest option would be to let the people chose and, following the guidelines of Friedrich Hayek, let private and national currencies trade and compete freely. That really would be independent.
But the idea that Scotland, with all its history of finance and banking, cannot issue and run its own money is just fear-mongering. Singapore, Norway and Switzerland are all countries of similar size that have done so successfully. Heck, the Bank of England was founded by a Scot.
Whatever Scotland decides, one thing is for sure - it must free itself of London or the pound if it wants to thrive once again.
Dominic Frisby is crowd-funding his next book, Bitcoin - The Future Of Money?, with Unbound.
Register for free to continue reading
Registration is a free and easy way to support our truly independent journalism
By registering, you will also enjoy limited access to Premium articles, exclusive newsletters, commenting, and virtual events with our leading journalists
Already have an account? sign in
Join our new commenting forum
Join thought-provoking conversations, follow other Independent readers and see their replies