Why yesterday was a very bad day for the Out campaign
David Cameron had a good day, with a little help from Nigel Farage and Michael Gove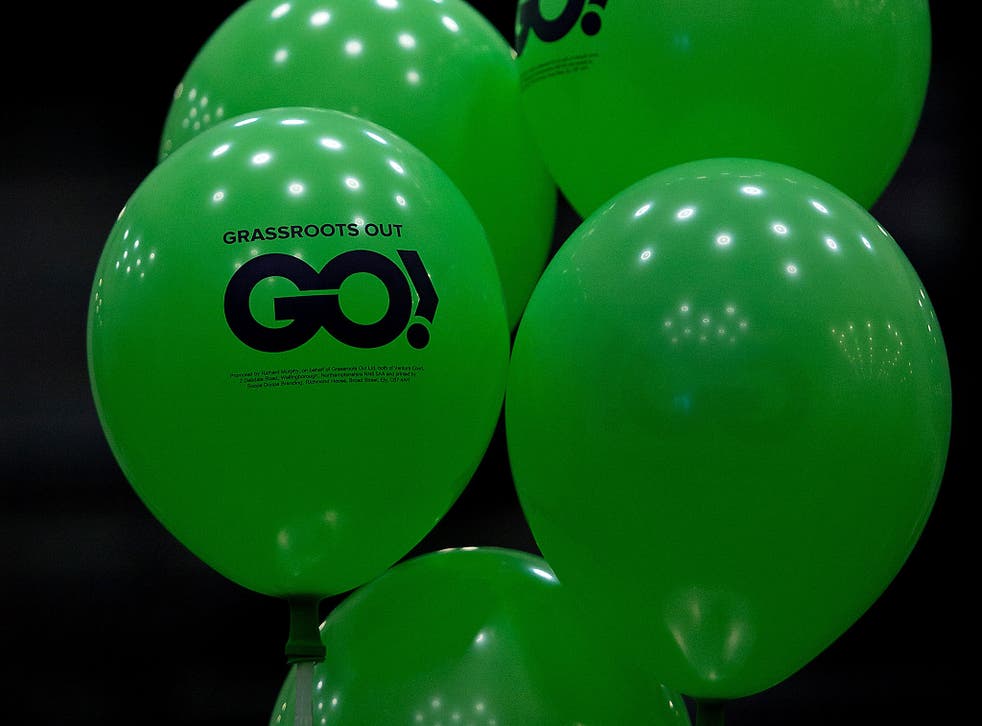 Yesterday was a very bad day for the out campaign. Here's why.
David Cameron officially became the head of the 'in' campaign and he was impressive
Cameron may only have had three hours sleep in the last 36 hours but when he emerged to sell his EU renegotiation deal after marathon talks in Brussels he was impassioned, articulate and made the case for Britain to remain in the EU in a manner that no other pro-European has yet managed to achieve.
His rhetoric was soaring as he made the 'big picture' arguments of security, economic prosperity and history to explain why he would be putting his "heart and soul" into the campaign to stay in. Even cynical journalists who've followed him for years were impressed.
The new deal that Cameron struck is not perfect - but it is not to be dismissed either
Forget about 'emergency brakes' or benefit reform - the important parts of the agreement reached in Brussels yesterday were about protecting Britain's future interests in Europe and here Cameron achieved a significant win. Britain will be able to stay in the single market but no longer have to fight off attempts to sign up to further political integration. London's interests as the financial capital of the EU have been protected while the agreement to put 'competitiveness' at the heart of the EU is an important concession from more protectionist countries like France, Spain and Italy that should help British companies expand.
Overall this was a respectable outcome for Cameron - and one which will allow him, with some justification, to claim that some of the long standing problems Britain has had with the EU have been addressed.
Michael Gove came out as an 'outer'
Most Westminster journalists know and like the Justice Secretary so wrote up his decision to campaign for 'out' as a blow to Mr Cameron and a triumph for the leave campaign. But outside of the bubble the former Education Secretary is not a popular man and it is hard to see many ordinary voters saying 'oh Michael Gove is saying we should leave - I think I should reconsider'. Just remember that Cameron dumped his friend as Education Secretary before the last election because he was so unpopular with parents and teachers. Overall his defection is very good news for the in campaign.
Nigel Farage was still the face of the 'leave' campaign and he is looking and sounding weirder than ever
If Cameron yesterday became the face of the stay campaign Nigel Farage spent yesterday in front of every camera and microphone at the summit centre that would have him ensuring that he remained the face of the leave campaign. Resplendent in the horrible, garish green, nylon tie that has become an unfortunate symbol of the leavers Farage sounded increasingly odd. Some voters like his 'good bloke' 'straight talking' persona - but as the election showed us - they are in a minority. He is not the man to convince floating voters to come out in favour of leave.
Meanwhile, other members of the leave campaign all hate each other - and will probably implode
As Cameron was looking statesmanlike in Brussels across the Channel back home the leave campaign were holding a rally of the faithful in London. But when it turned out that in the spirit of cross party unity the organisers had invited George Galloway as a 'special guest' to speak all hell broke lose. A hundred or so Tory Eurosceptics led a walk out while Mr Galloway's address was met by loud boos from the audience. The incident was symbolic of the wider internecine fighting among the various leave campaigns. Eurosceptics have always tended to be idiosyncratic eccentrics and this is becoming increasingly apparent and public as time goes on. Boris will be taking a huge political risk throwing in his lot with this crowd.
Register for free to continue reading
Registration is a free and easy way to support our truly independent journalism
By registering, you will also enjoy limited access to Premium articles, exclusive newsletters, commenting, and virtual events with our leading journalists
Already have an account? sign in
Join our new commenting forum
Join thought-provoking conversations, follow other Independent readers and see their replies