With severe weather warnings, here's one quick step to help rough sleepers get out of the cold
As the Met Office warns about the cold weather, we must think of those without a home for shelter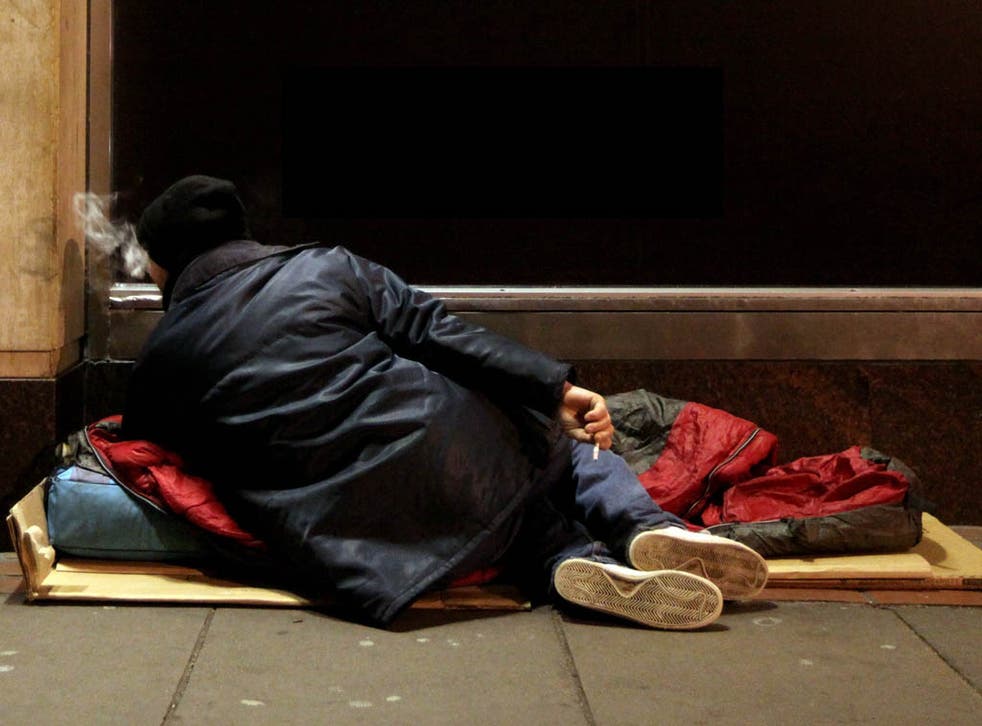 As the winter snow fell this week, many peoples' thoughts may have turned to the plight of those sleeping on the streets with no shelter from the elements.
The recent bitter evenings make it easy to see why those without a roof do what they can to survive the night, leaving them at risk of exposure to drink and drugs and further compounding the difficulties they face.
This way of life is both damaging and dangerous, and though the cold weather brings the issue into focus for many, it's a year-round problem; around 2,000 people sleep rough on any given night.
So getting people off the street before it becomes an entrenched lifestyle is absolutely vital. Early help can make an enormous difference to the wellbeing of a rough sleeper, dramatically reducing the time it can take to get their lives back on track.
In London we've already seen the No Second Night Out scheme make a big difference – helping 80 per cent of those involved to get off the streets and into accommodation.
Across the country, other local homelessness services play an absolutely critical role in this. They are the experts at getting people off the streets, finding them the healthcare and help they need, and getting them on the road to a long-term home.
And a new Government grant allocated today will help another 23 local organisations quickly connect rough sleepers with the support they need.
The cash is part of a £20 million three-year investment to help us live up to the ideal that no-one should have to spend a second night out on the streets anywhere in the country.
In this round, £3.6 million will help 23 homelessness charities deliver a range of services to help more people off the streets before they become entrenched in that way of life
This means we've helped a total of 85 voluntary services so far adopt the 'No Second Night Out' approach, and we want to make sure the service is available right across the country by 2015.
But it can often be hard for these services to reach out to those who need their help the most. An issue they often face is that they don't know where new rough sleepers are, and new rough sleepers may not know what support is available.
That's why I was delighted to support the new StreetLink service, which has been specifically designed address this problem.
This new Government-backed hotline and web service is run by charities Homeless Link and Broadway. It enables members of the public to connect rough sleepers to their local support services, getting them off the streets as soon as possible and offering the support and advice they need to get back on track.
Since its launch more than 4,000 people have done just that.
So today I want to encourage Independent Voices readers to take a simple step to help. By contacting Streetlink, whether by phone or online, so vulnerable people are put in touch with the shelter and support they so desperately need.
Nobody is forced to accept what's on offer, and your referral could be the difference between a life reliant on short-term handouts and a lifelong change.
So if you want to help someone you're seen sleeping rough, contact StreetLink on 0300 500 0914, provide details on the new website at www.streetlink.org.uk or download the new application, available on iPhone and Android devices.
Join our new commenting forum
Join thought-provoking conversations, follow other Independent readers and see their replies