Your religious beliefs have no place in an abortion clinic
New guidelines on who can perform abortions have got all the usual patronisng religious scaremongers out in force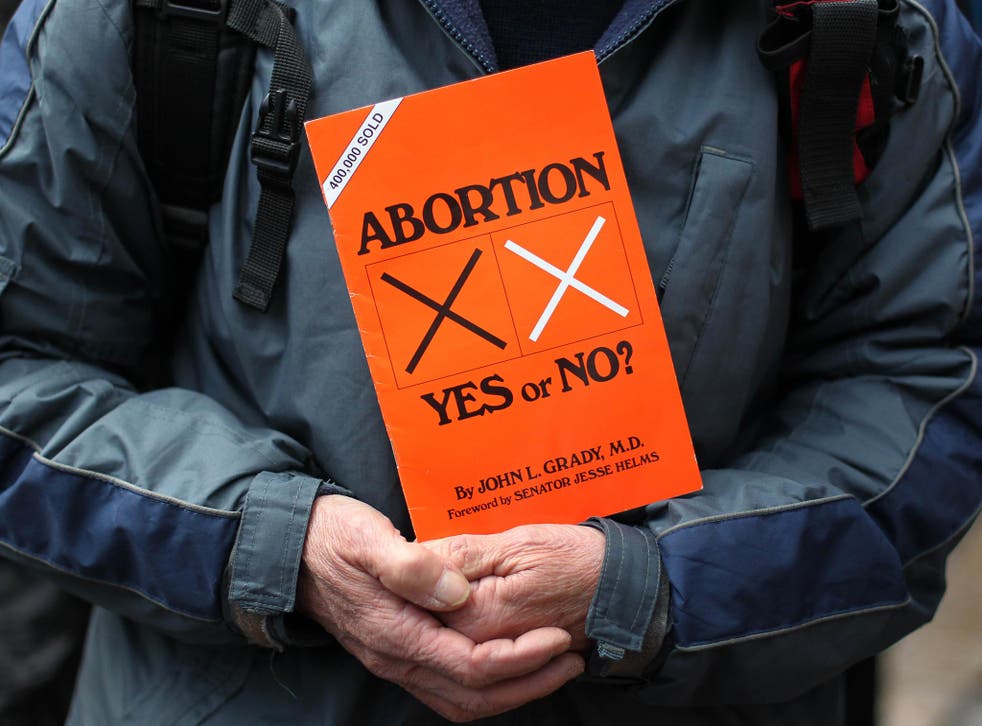 The beginning of life is shrouded in mystery. Philosophy, religion and science battle it out over the exact moment at which a fertilised egg becomes a person. Amidst this clamour, women, the very people who should be consulted, have historically been silenced. Whilst society is getting better at listening, fresh outrage over rules which allow midwives to carry out abortions shows how far we still have to go.
Last week the Department of Health clarified guidelines on who can carry out terminations. The rules state that nurses and midwives only need a doctor's approval to oversee the beginning of an abortion - they can perform the majority of a medical abortion themselves. It should be stressed that any change is purely semantic, at best. Midwives were already allowed to prescribe the medicine that ends a pregnancy. Under our laws they are not trained to perform surgical abortions, although they can provide assistance as part of a clinical team. This has not changed.
Despite this, opponents have used the press coverage as an excuse to voice their harmful arguments against termination, often couched in religious language. Whenever abortion hits the front pages it makes me scared that my daughter or sister or friend could suffer because of someone else's conscientious objection - I'd like religion and the scaremongers to stay the hell away from our healthcare.
Among those who voiced opposition to the rules was Labour MP Jim Dobbin. He said the Department of Health was "making nurses and midwives accomplices to the tragic taking of innocent human life."
It's astonishing that an elected official thinks it is acceptable to peddle such an oppressive view. One in three women have had an abortion. Calling midwives "accomplices" to the "taking of life" implies 30% of women are murderers. Dobbin is using the language of blame and guilt. And calling all abortions "tragic" is not only unnecessarily dramatic but also untrue - Abortions can be heart-wrenchingly difficult, but they can also make life better. Ask a woman how she feels afterwards and many will tell you they are relieved.
Others argued against the guidelines by saying they were a "clear liberalisation" of abortion laws, among them, Tory MP Fiona Bruce. Not only is this incorrect, but anything that makes access to abortion easier is only going to help women. It's not going to result in wanton terminations from women who "can't be bothered" to use a condom. However liberal the laws and advanced the technology, abortion is never going to be fun. Even if it's free and comes with a cup of tea, even if it's midwife carrying out the procedure, an abortion is an event that puts you emotionally and physically through the wringer.
Yet many anti-abortionists feel the need cloak termination in a ruinous shadow of shame as well. Crossbench peer Lord Alton told the Daily Mail: "It is particularly perverse that midwives, who do the beautiful work of helping babies into the world, will now be called upon to end the lives of children they might otherwise work to save."
This is so patronizing it's like it's been squealed at from the 19th century. Doctors are also trained to save lives and yet it is seen as acceptable for them to carry out abortion. This "doctor knows best" attitude is pure medical patriarchy, something Tory MP Sarah Wollaston points out on Twitter. Midwives provide much more complex care than standing round beds as babies bounce from a womb into their arms. Alton is one step away from calling birth a "miracle". I suppose it is, yet I'd imagine there are many women who consider access to abortion and contraception pretty miraculous too.
There have been a number of legal cases where midwives have lost their jobs because of their views on abortion. A Swedish midwife lost three jobs because she would not carry out an abortion as she insisted her Christian views would not let her. Yet in Britain, two Roman Catholic midwives won a legal battle to avoid taking any part in abortion procedures. I know being respectful of religion is seen as an important part of being a 'Good Human'. But on matters of abortion, it seems particularly obvious why God is referred to as a 'he'.
Register for free to continue reading
Registration is a free and easy way to support our truly independent journalism
By registering, you will also enjoy limited access to Premium articles, exclusive newsletters, commenting, and virtual events with our leading journalists
Already have an account? sign in
Join our new commenting forum
Join thought-provoking conversations, follow other Independent readers and see their replies