Alastair Campbell: Prowess, not privilege, wins medals
Give state schools a chance and they will produce top athletes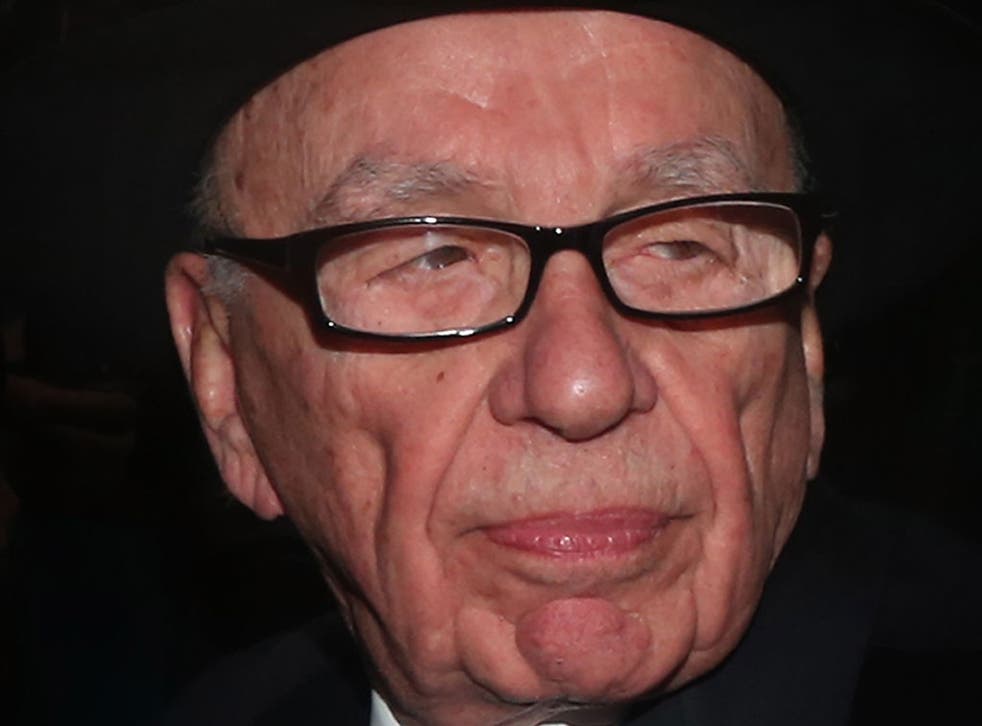 We have seen in News International's handling of the phone-hacking scandal the dangers of believing your own propaganda – one rogue reporter and all that. We saw another example of it when Rupert Murdoch tweeted his view that China's success in the Olympics was inevitable because of the US and UK bias against competitive sport in state schools. A classic case of facts not being allowed to get in the way of a Big Lie that is peddled relentlessly through the papers of the right in the UK.
First, let us put China's lead in the medals table in some perspective. If we were to make the success judgement one of medals per head of population, Slovenia are Olympic champions so far, with China languishing well down the table. Also, where China has had success it is in large part down to the heavy state intervention that in most other cases Murdoch rejects.
But his views about the UK really do reveal a bias and an ignorance that have to be challenged. There may have been some schools, at some time, that decided competitive sport was not a priority. They were, if ever they really existed, a minority. But when Murdoch's and other right-wing papers were running their campaigns against so-called loony left councils, this myth was repeated so often that for some it became a fact. He now believes it, just as he believes Fox News is fair and balanced.
The fact that there is a greater proportion of privately educated athletes in Team GB than across the population has everything to do with issues of wealth and investment, and nothing to do with this alleged bias against competitive sport. I remember when one of my sons was running at a fairly serious level, and competing in a national schools event held at Stowe College. Looking at the facilities there, compared with most state schools, I wonder how schools like that don't produce far more medal winners than they do. The top private schools have money – helped by charitable status (ludicrous) – that enables them to develop facilities state schools can only dream of.
The Murdoch line of argument is used to perpetuate the gap between private and state schools, rather than close it, to use it as a way of maintaining the elitist view – power, wealth and opportunity in the hands of the few, not the many – rather than challenging it.
If state schools had comparable facilities, we would have an even better record in sport. We should be very proud of Bradley Wiggins, Jessica Ennis, Seb Coe and Steve Redgrave – not that they are successes because they went to state schools, just very good examples that disprove the right's myth.
One reason we are dominant in cycling is the legacy of the Commonwealth Games in Manchester, in the form of the velodrome and the operations of British Cycling, and a ruthless pursuit and encouragement of the best talent. Like the Chinese are doing. Except that, per head of population, we do it better. Per pound of investment, state schools punch above their weight.
Murdoch's new favourite politician is Boris Johnson. Who knows what they discussed when Johnson entertained him at the Games. But hopefully the Etonian found time to explain to Murdoch that it is not lack of will or competitive spirit that holds back kids, but facilities and investment, which his other favourite politician, Michael Gove, has cut to the tune of £165m.
Let us hope the Olympics bring about a reversal of that decision, which is already having a detrimental impact on facilities in the state schools that most of Murdoch's readers and viewers, as opposed to his executives, actually use.
Join our new commenting forum
Join thought-provoking conversations, follow other Independent readers and see their replies