Alice Jones: Please don't kill the magic of the movies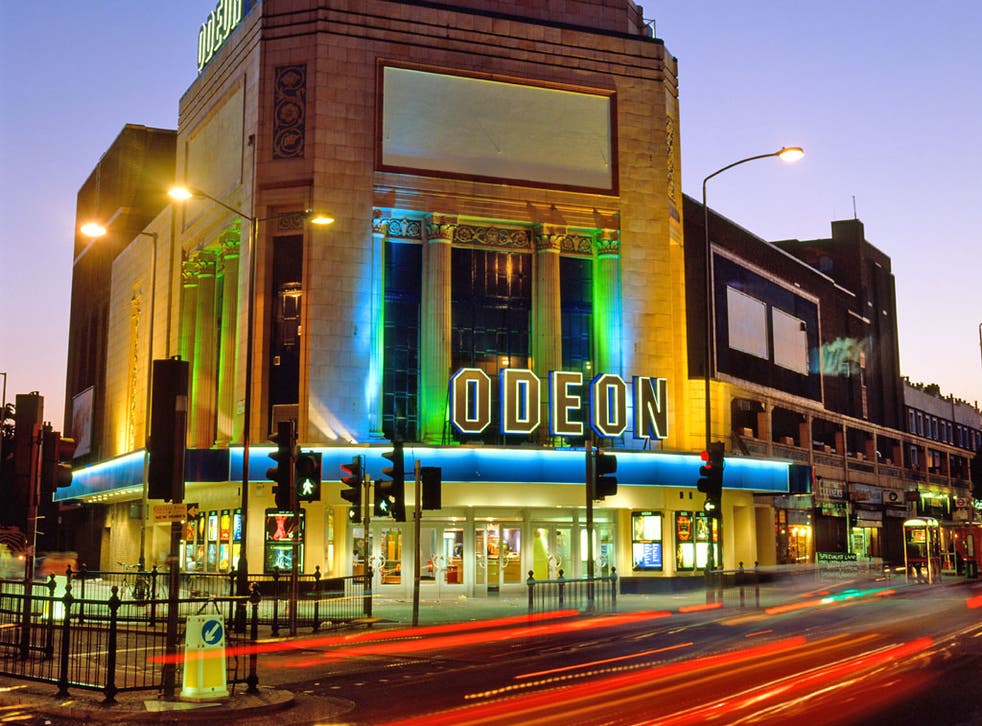 Last weekend, Matt Pledger went to the cinema. He didn't have a great time. Although there were more staff members than customers, he struggled to get served at the popcorn counter.
Once inside the auditorium, there was no usher to close the door so light streamed in from the foyer while the sound of Bane's laboured breathing bled through the walls from a screening of The Dark Knight Rises next door. To top it off, he had to sit through an advert about piracy, knowing that he had already paid over the odds for his ticket.
I know all about Matt Pledger's below-average night at the cinema because, like hundreds of thousands of others, I read the rant that he posted on Odeon's Facebook page after his visit. "Between us in the group we paid you over £45 so four of us could get the 'cinema experience'," he wrote. "I could go out, buy a DVD, buy a lot of 7UP, buy everyone food and have change for the same price, AND I could watch the DVD over and over to my heart's content… I'm sure I could pay a spotty teenager to ignore me and leave my lounge door open so I at least feel a little like I'm in an Odeon."
By yesterday the post had attracted 190,893 "Likes" and 16,384 comments on Facebook. And he didn't even mention the sticky carpets, stench of stale popcorn or the first circle of multiplex hell – Odeon's booking line – which has honed selective deafness into an art form.
Is Pledger right? Is Odeon killing cinema? Could 200,000 Facebook haters herald the beginning of the end for the multiplex? Not all blockbuster cinemas are as bad as the one Pledger visited, but many are too expensive. At the Odeon in Leicester Square, tickets sell for £22 at peak times. Meanwhile, the model by which cinemas rent films from distributors means that they are forced to sell buckets of 7UP, vats of popcorn and sacks of Minstrels at a mark-up of up to 600 per cent to stay afloat.
Many of the comments beneath Pledger's post question why, in the age of DVDs, internet streaming and 55in home plasma screens, anyone would bother going to the cinema. For the same reason that people go to restaurants, rather than eating at home – the experience. Going to the movies remains one of life's sweetest indulgences – a social occasion without the need for small talk, an opportunity to immerse oneself in another world, while scoffing junk food – for a couple of hours. I'd argue that £10 or thereabouts is a small price to pay for the pleasure but, as with restaurants, there's a sliding scale of experience on offer.
Expecting the personal touch at a multiplex is like hoping for silver service at McDonald's, but there are plenty of other options – smaller, independent and almost always cheaper chains such as Picturehouse, special screenings of classic films, town hall cinema nights, even. Nor is it always Odeon bad, art house good. I've had wonderful experiences in multiplexes and woeful times in fleapits – and vice versa. Surely the making of the films is the difficult bit – showing them should be easy, especially if you stick to this simplest of recipes: decent ticket prices, reasonably sized snacks and, one for audiences, this, absolutely no mobile phones.
Pan-fried piffle
If you have eaten in one of Jamie Oliver's restaurants, you will be familiar with its chummy menu which promises things like the "World's Best Olives" (inexplicably "on ice") and "Posh Chips". Oliver has always shunned the elegant Gallicisms of gastro-speak for his own cor-luv-a-duck vocabulary – wanging stuff in a blitzer until it's pukka, etc. Now it appears that staff at his restaurants are required to do the same.
Last week, a former waitress at a Jamie's Italian posted a photograph from the restaurant's kitchen online. It showed a list of words that staff are apparently asked to use when describing the daily specials to customers. "Proper rustic", "legendary" and "pimp" are all on there. So too "mega", "feel good" and "squeeze".
The knives immediately came out for Oliver, but is the odd contrived geezerism any worse than the pretentious phrases that pepper menus? Many of the best restaurants have learned that simple is best. Too many, though, continue to overegg the pudding with unnecessary descriptions. Top of the list for the chop – "on a bed of", "crushed" vegetables (just mash without the elbow grease) and, most redundant of all, "pan-fried".
Hirst joins the dots
This week on Blue Peter: make your own Tate retrospective! You'll need paints, canvas, media savvy and the backing of a few millionaires. Damien Hirst was a surprising guest on the children's TV programme on Thursday, where he was honoured with a gold badge and in return shared the secrets of some of his most famous works. His spin paintings, it turns out, were inspired by John Noakes demonstrating a technique – "Perfect if you like to paint but you're one of those people who never really know what to draw" – on the show 37 years ago.
Some may read this as the end of the YBAs, the final nail in the coffin of a movement held together by nothing more than hype and sticky-back plastic. But as anyone who has been to Hirst's show at Tate Modern will know, children love his work. They might well be his ideal audience, so perhaps he should be praised for giving them tips as to how to follow in his footsteps. His final piece of advice, however, was plain misleading. "You can give them to your parents and give them to your friends. People appreciate them and put them on the wall." Don't listen, kids! You don't get to be Britain's richest artist by giving your work away.
Twitter: @alicevjones
Register for free to continue reading
Registration is a free and easy way to support our truly independent journalism
By registering, you will also enjoy limited access to Premium articles, exclusive newsletters, commenting, and virtual events with our leading journalists
Already have an account? sign in
Join our new commenting forum
Join thought-provoking conversations, follow other Independent readers and see their replies