Bill Gates: Helping to treat Aids is not enough, we must urgently find ways of preventing it
Abstinence is not an option for poor women and girls who have no choice but to marry young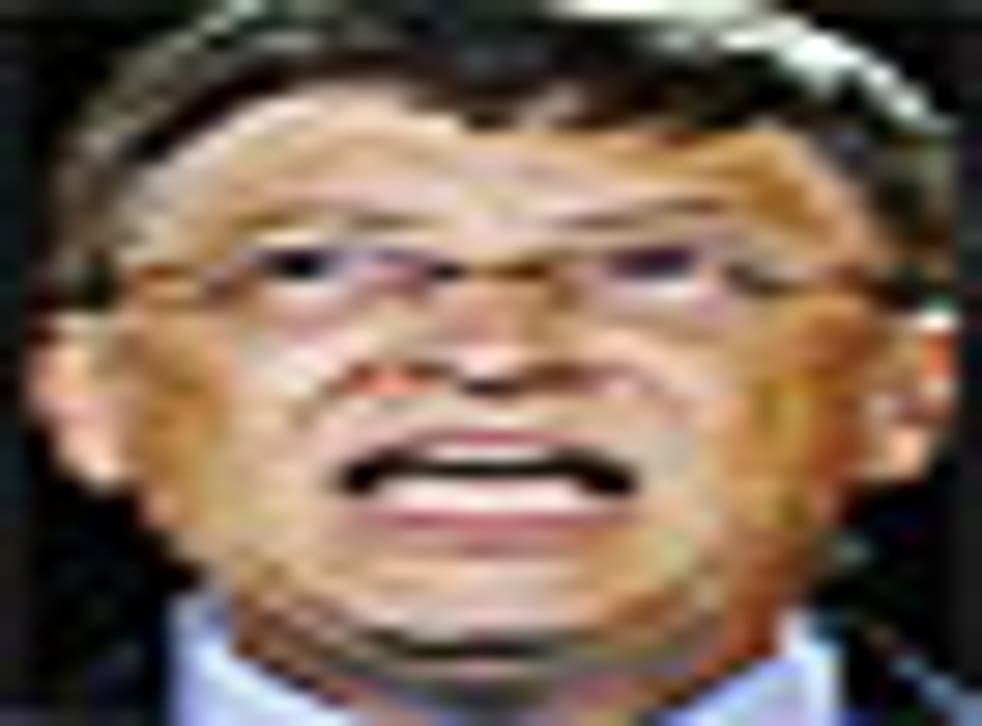 When I was on a visit to an Aids clinic in Rwanda this past summer, health workers handed me a photograph of a thin, sickly man, suffering from HIV. As I was staring at the photo, a healthy, smiling man walked into the room and said hello. It took me a minute to realise I was looking at the same person.
This man and so many like him owe their lives to the Global Fund to Fight Aids, Tuberculosis and Malaria and to President Bush's Emergency Plan for Aids Relief (Pepfar); the programmes together supply HIV drugs to more than one million people. We should build on these advances by seeking more funding, creating cheaper drugs with fewer side effects, and designing more practical diagnostics.
But progress toward the goal of universal treatment does not depend exclusively on improvements in treatment; it hinges on dramatic improvements in prevention.
The harsh mathematics of the epidemic shows why. Between 2003 and 2005, the number of people in low- and middle-income countries receiving anti-retroviral drugs increased by an average of 450,000 each year. Yet over the same period, the number of people who became infected with HIV averaged 4.6 million a year. In other words, for each person who starts getting treatment today, 10 more people will need treatment tomorrow.
New infections have ominous implications for the goal of universal treatment. Right now, nearly 40 million people are living with HIV; as many as 7 million of them have CD4 counts low enough that they require treatment now. In many developing countries, it costs an average of $1,000 to treat one person with HIV for a year, which means the annual cost of universal treatment today would come to roughly $7bn. To put that number in context, remember that Pepfar and the Global Fund together designate less than $2bn a year for HIV treatment.
But that $7bn figure is not static; it's going to rise - drastically. As treatment succeeds, we will need more money for it, because fewer people will die. At the same time, more and more of those living with HIV will come to need treatment.
This means that the total number of people needing treatment will rapidly double and triple. This would be true even if we could prevent all new infections - but the reality is that more than 4 million people are being infected every year.
If the world hasn't been able to find $7bn a year to supply treatment for everyone who needs it now - how easily will it find $14bn or $21bn, or the $40bn some say we will need by 2020 to pay for universal treatment?
Even the most positive assumptions make it plain: there is simply no feasible way to fund universal treatment unless we do a much better job on prevention.
Right now, one of the most widely practised approaches to prevention is the ABC program, for Abstain, Be Faithful, use Condoms. This approach has saved many lives, but for many at the highest risk of infection, ABC has its limits.
Abstinence is not an option for some poor women and girls who have no choice but to marry at an early age. Being faithful will not protect a woman whose partner is not faithful. And using condoms is not a decision that a woman can make by herself; it depends on a man.
That isn't good enough. The rate of HIV infection in women is climbing much faster than in men. Women are more vulnerable than men to HIV infection - socially, economically, physiologically - and yet the prevention tools we have are largely controlled by men. We have to put the power to prevent HIV in the hands of women.
We need to speed up the next big breakthrough in the fight against Aids - the discovery of a microbicide or an oral prevention drug that women can use to help block the transmission of HIV. Microbicides are gels or creams that women can apply to their own bodies. More than a dozen candidate microbicides are being clinically evaluated; initial results may be available by 2008. Another promising approach is using anti-retroviral drugs to help prevent HIV transmission. These drugs have already been shown to lower the risk of infection for babies born to infected mothers. If we can prove the effectiveness of microbicides and preventive drugs, we can revolutionise the fight against Aids.
But the world has not been doing nearly enough to push this research - and I include our foundation in that assessment. All of us who care about this issue should have focused more attention on these tools, funded more research, and worked harder to overcome the obstacles that make it difficult to run clinical trials. Now we need to make up for lost time.
The Gates Foundation will keep investing in research on microbicides and prevention drugs. Governments should make the search for prevention drugs a bigger priority in their budgets.
Aids activists should use their influence to push for more research. Pharmaceutical companies should share their anti-retroviral drugs with researchers who want to test their value for prevention. Researchers can help test drugs more quickly by developing novel trial designs. The WHO, UNAids, and other organisations should help develop common ethical standards for clinical trials so they can start faster and run without interruption.
Individuals can also have an immense impact. They can press their governments to do more; they can pressure corporations to play a bigger role; and now they can get involved with the (RED) campaign.
Buying a (RED) product will send a percentage of the purchase price to the Global Fund. The (RED) campaign combines the power of the market and the force of conscience to generate more funds for fighting Aids. We should all make the most of it.
If individuals, corporations, and governments do their part, we can accelerate the discovery of tools that will block the transmission of HIV. This goal is worth our greatest efforts. It could very well be the turning point that leads to the end of Aids.
The writer is Chairman of Microsoft and founder of the Bill and Melinda Gates Foundation
Join our new commenting forum
Join thought-provoking conversations, follow other Independent readers and see their replies