Isabel Hilton: Don't blame the Haitians for doubting US promises
Will the fate of this quake-ravaged nation once again be decided by outsiders?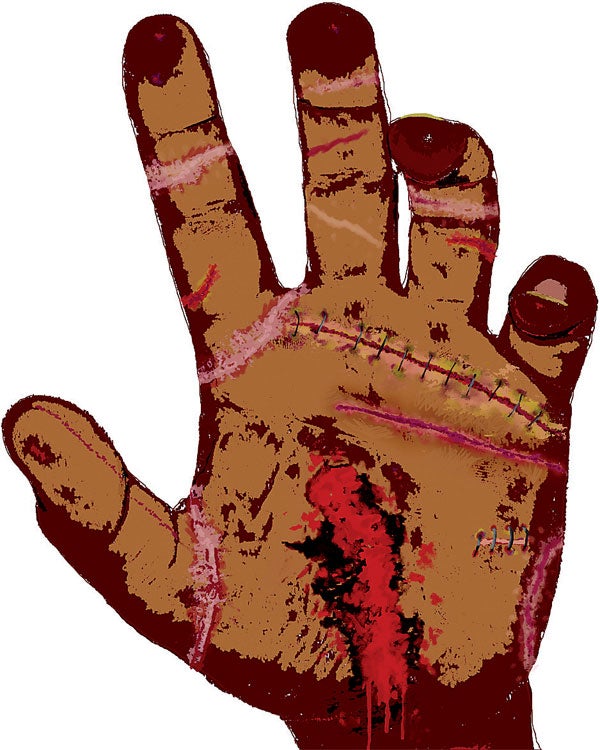 The title of American journalist Mark Danner's recent book, Stripping Bare the Body, is taken from a remark made by an almost forgotten Haitian politician, Leslie Manigat. Manigat, a large figure in many senses, was briefly president after the fall of Baby Doc Duvalier in the mid-1980s, but failed to translate this advantage into electoral success.
Those were violent days in Haiti, as the remnants of the dictatorship's enforcers, the Tonton Macoutes, tried to control post-Duvalier politics. Manigat observed that political violence stripped the social body bare to allow a clear view of what lay underneath. The catastrophe that struck Haiti last week has had a similar effect.
Nobody can prevent earthquakes, but everything else about Haiti's situation last is potentially susceptible to human effort: the death toll from the event and its aftermath, the speed and effectiveness of the rescue, and the nature and resilience of the recovery, are all determined by human action. Haiti's tragedy is that it lacks almost everything that is required to bring change about.
Haiti is desperately poor, environmentally degraded and politically unstable. Its state barely functioned, even before last week's cataclysm. Over more than 200 years of its history, its people have endured embargoes, invasions, exploitation and discrimination. Their ambitions are thwarted, their hopes trampled upon, their struggles – to eat, to educate their children, to build a better society – are mocked by a relentless succession of political and natural disasters.
When the UN spokesperson described this as the worst disaster it has had to deal with, she did not mean in the severity of the earthquake: earthquakes of this magnitude, unfortunately, are not uncommon. But external relief efforts depend for their effect on liaison with local infrastructures – distribution systems, security and basic utilities. In Haiti, there was nothing: the government had literally collapsed; the UN, with 9,000 peacekeepers on the ground, had been decapitated, leaving a motley collection of other groups – NGOs, volunteers and international agencies – unco-ordinated and lacking basic supplies. The people, as they so often have been, were left to their own devices. But this is a people with scant material resources: those who live on a dollar a day, have no reserves of food and few reserves of strength in bodies that are chronically undernourished.
Once the rescue is over, the rebuilding will begin. President Obama promised that Haiti would come back stronger and better than before. Given the record, that might not seem too ambitious a promise. But there are no guarantees in Haiti and to ensure that the future is better than the recent past for this unhappy country, some reckoning with history might be required.
Why, after more than 200 years of independence, is Haiti the poorest country in the Western hemisphere, still so much worse off than its neighbours? We have all contributed to Haiti's misfortunes, but the former colonial power France and the current colonial power the US – bear most responsibility. They punished the former slaves for their temerity in throwing off both slavery and French colonial rule: the US could forgive them for kicking out the French, but to abolish slavery was unforgivable. Washington refused to recognise its neighbouring republic for 60 years.
By then, the French had virtually bankrupted Haiti through its demands for exorbitant reparations. Haiti was in the grip of a chronic political instability that was exacerbated by foreign interests keen to exploit both its weakness and its resources. In 1915 the US finally occupied the country, in part to remove the influence of rival European powers, and ran it like a colony for nearly 20 years. Haiti has rarely been free of US interference since.
The long-running dictatorship of Papa Doc Duvalier was supported by the US, as was the succession of his son, Baby Doc. After Baby Doc's departure, in 1986, the US attempted to fix the first elections, a policy that led directly to the election day violence in November 1987. Undeterred, Washington continued to meddle. When Jean-Bertrand Aristide, the hugely popular former priest, was finally elected president in 1991, he was ousted in a coup before the end of the year. President Clinton negotiated his return in 1994, reportedly on condition that he accept a US blueprint for Haiti's economic development. When Aristide won a second election in 2001, he was again deposed, in 2004, this time forcibly flown by George W Bush's administration to exile in Africa, where he remains.
Aristide and his supporters describe this murky episode as a "kidnapping". Aristide's political party, the biggest and most popular in Haiti, is still barred from participating in electoral politics. So the two former presidents who President Obama invited last week to lead the private fundraising for Haiti have each played a less than constructive part in its recent history: Bill Clinton's economic prescription – the development of cheap urban assembly plants and a downgrading of rural development – led to two decades of rapid migration into the cities that in turn stimulated the growth of densely populated and perilously sited shanty towns. And it was under George W Bush that Aristide's presidency was first undermined then ended and an interim government installed in its place. When that government finally departed, with the election of the current president, it was widely agreed to have been incompetent at best and had been accused by human rights organisations of the arbitrary arrest, torture and imprisonment of its political opponents. Now the US is back, this time on a desperately needed humanitarian mission. But it will not take long for its presence to be resented.
Speaking on her brief visit to Haiti, the US Secretary of State Hillary Clinton was at pains to stress that the US was there as "a friend, partner and supporter" of president René Préval and that it would remain for as long as its assistance was needed. It is an offer that Haitians will regard with circumspection, even in their desperation. Who, they will ask, will take the decisions about the rebuilding of Haiti and what will they be? Will the people of Haiti be invited to participate in building a society that works better for them? Or will Haiti's fate once again be decided by outsiders – the donors, the aid agencies and the foreign governments?
Nicolas Sarkozy, never a man to be caught without an empty gesture to hand, has called for an international conference on the reconstruction of Haiti. If the usual pattern of such events is followed, pious words will be exchanged and inadequate pledges will be made. If the French president really wanted to demonstrate his concern, of course, he could give back, suitably adjusted for inflation, the "reparations" forcibly exacted by France in the 19th century to "compensate" for the loss of its slave colony: the people of Haiti could certainly do with the money now.
Haiti will be rebuilt. But this is a moment to acknowledge that international attention has not benefited Haiti much in the past. If any good is to come of this horror, building clean and open politics that answer to Haitians, not to Washington, is as important as new roads and houses.
Join our commenting forum
Join thought-provoking conversations, follow other Independent readers and see their replies