John Kampfner: The price of our safety shouldn't be our freedom
The spivs and spooks play on our fears to ratchet up control at the expense of our liberties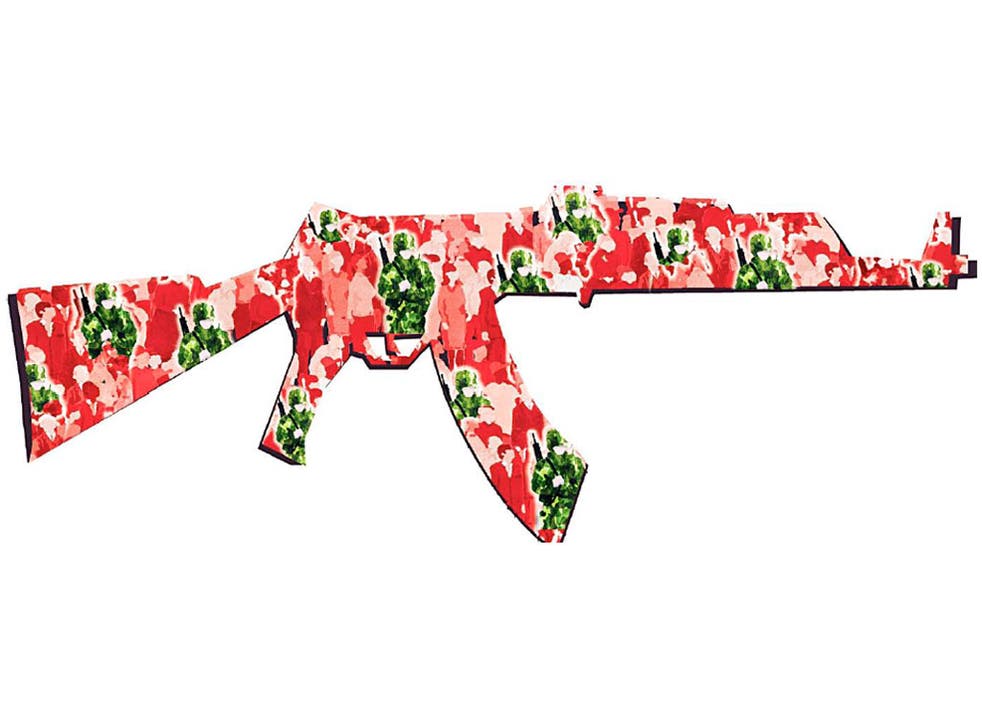 How can the security apparatus manage to invoke fear and derision in equal measure? That is the unlikely feat achieved by those seeking to keep Britain safe during the Olympics. The immediate causes of the G4S debacle might be specific to those who drew up the spendthrift and shoddy contract. The underlying reasons lie in the deference politicians display towards the securocracy. For the moment it is one that, seemingly, most voters share too.
The motivation is, on one level, entirely good. But it lacks proportion and perspective, allowing spivs to charge what they like (and do what they like) as they secure dodgy public-private partnerships, and allowing the spooks to maintain their longstanding tradition of playing on our each and every fear to ratchet up controls at the expense of individual liberty.
A small example a few months ago is illustrative. I was walking down a street near my home when I heard sirens. No surprise in that. A police car raced past. No surprise in that. It was followed by a people mover, with darkened windows. Its sliding door was open and paramilitary-attired officers were pointing out sub-machine guns at passers by. I have witnessed such scenes in the various authoritarian countries I have worked in. But this was central London in 2012. Once this cavalcade had passed I asked other pedestrians what they thought it might have been. "Something to do with terrorism" was the general answer. Nobody, it seemed, was that fussed.
This nightmare vision occurred long before the Olympics had begun to consume our lives. Our capital city has been turned into a security fortress. Ministers and security chiefs salivate on the airwaves as they portentously announce that planes could be shot down if they stray into the "exclusion zone".
Before I am accused of a) a lack of Olympian patriotism and b) a cavalier disregard for the dangers posed to national security, I should address these two points now. I was delighted when, in 2005, the games were awarded to London, and as a magazine editor had strongly backed the bid. Plus I'm looking forward to going to a couple of events.
On the security fears, I would insist I am as alive to them as anyone. Two of the Tube stations in 7/7 and the bus bombing were right next door to where I live. Someone in our street was killed. Security is the first task of any government. But at all costs? This is where the perennial debate begins – and ends.
Total security is a chimera, unless you seek to emulate the North Korean model, and even then it can't be guaranteed. Therefore policymakers and the public are always in the realms of risk assessment. Such is the global importance of the Olympics that ministers decided they would stop at nothing. The consequences of a co-ordinated terrorist spectacular or a lone madman on the rampage are too hideous to contemplate – not just in terms of human casualties, but in national reputation. Hence the fields are alive with the sight of anti-aircraft missiles and the Thames is adorned with gunships.
Now, with the G4S furore, soldiers are being deployed at days' notice to patrol Olympic venues. Given the requirements and the negligence of the contractor, there was probably no choice. Once again, nobody bats an eyelid.
It's in everyone's interests that these measures help secure a problem-free games. But once a threshold is crossed, in the name of security, it never moves back again. I predict that we have not seen the last of soldiers on the streets, aerial exclusion zones and anti-aircraft batteries (or their equivalents). If the emergency is deemed big enough, then the authorities will do "whatever it takes".
At first sight all this appears to be popular. Woe betide the politician who ever goes soft, on whose watch an incident takes place. Be scared, be very scared is the message incoming prime ministers and ministers have been told for decades. Editors are invited in for chats by the spooks. I recall more than once being told, after a convivial lunch, that a particular shopping centre was being targeted. True? Hunch? Small threads of flimsy intelligence dressed up as fact (the Iraq/WMD model)? Or disinformation? I would never know, but it always pays to err on the side of caution.
The political imperative points in one direction. Perspective and proportion are lost. How else could one explain the over-the-top reaction to the bus that was raided on the M6 after the police were alerted to the strange behaviour of a nicotine-replacement cigarette in a holdall? For miles around, the area was sealed off as in a war zone. Passengers were led off the bus, at gunpoint, and forced to sit cross-legged, Guantanamo style, on the motorway. More shruggings of shoulders.
Politically, there are few avenues for complaints. As the third party, the Liberal Democrats were usually the lone voices for civil liberties. In government, they genuflect a little in that direction, and seek to temper the worst excesses of Theresa May's Home Office, but, for the most part, they are silent. Labour, whose authoritarian leanings were one of the most consistent aspects of its 13-year rule, seeks to outdo the Conservative-led government in its control tendencies. Labour's critique on security issues is to blame ministers for incompetence and demand ever- greater measures.
Recently the government published a Communications Data Bill that will allow authorities virtually untrammelled rights to snoop on, not just emails and phone calls (a practice enshrined in legislation nearly a decade ago), but social media too. Labour's response was merely to criticise the manner of the announcement. Whatever the legislation or measure, the principle of the trade-off of our liberties is not contested.
In my last book, I asked why it was that people around the world – whatever their history, culture or political system – appear increasingly willing to trade their liberties in return for security and the prospect of prosperity. The latter part of the equation has, for almost everyone, fallen away. The Olympics suggest that our clamour for security and "order" is more pronounced than it has ever been. Measures justified as tailored to a particular "emergency" – the Olympics – might, before we know it, become a part of our daily lives. And we will have only ourselves to blame.
John Kampfner is author of 'Freedom For Sale' and 'Blair's Wars'
Register for free to continue reading
Registration is a free and easy way to support our truly independent journalism
By registering, you will also enjoy limited access to Premium articles, exclusive newsletters, commenting, and virtual events with our leading journalists
Already have an account? sign in
Register for free to continue reading
Registration is a free and easy way to support our truly independent journalism
By registering, you will also enjoy limited access to Premium articles, exclusive newsletters, commenting, and virtual events with our leading journalists
Already have an account? sign in
Join our new commenting forum
Join thought-provoking conversations, follow other Independent readers and see their replies