Martin King: A fresh start for comments on independent.co.uk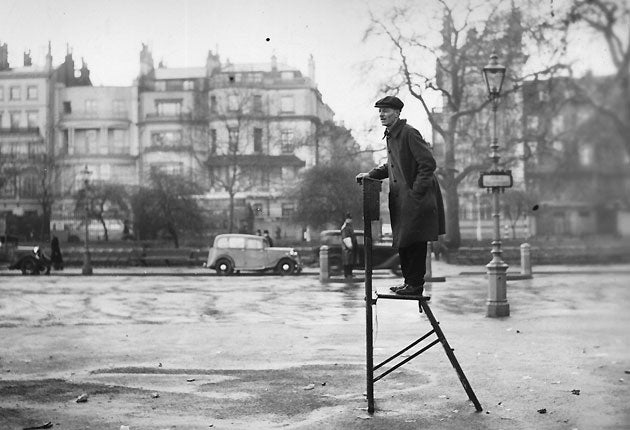 Websites have been encouraging cowardice. They allow users to hide behind virtual anonymity to make hasty, ill-researched and often intemperate comments regardless of any consideration for personal hurt or corporate damage.
They may be fun to read, but all of us need to reconsider how they appeal to our baser instincts - and whether they actually threaten the future of free speech rather than prove a valuable demonstration of it.
It has been hard to excuse the excesses in some of independent.co.uk's comments. In trying to bring the immediacy of post-moderation, some posters' closed minds and wilful neglect of commonsense (let alone decency) meant all too often that we ended up shutting articles to comments. Add to that the infuriating persistency of spammers and we can only thank the temperate, sensible and often still forceful posters who stuck with us.
Such nuisances might have emanated from a minority, but their bigotry and offensiveness left a smell that lingered not only across all comments. It was starting to drift across the site.
We have been far from alone in suffering the worst excesses from the sort of people one would cross a very wide and busy road to avoid. As Leonard Pitts Jr observed on the Miami Herald: "Message boards… have become havens for a level of crudity, bigotry, meanness and plain nastiness that shocks the tattered remnants of our propriety."
Now independent.co.uk is aiming to raise standards through increased accountability. We cannot justify giving a platform to those who abuse it; but we shall be proud to host for whom free speech is an asset to be respected - along with, to be honest, the well-judged flash of irony and humour.
So we have changed our logins to encourage comments from individuals or even official bodies using their Facebook or Twitter accounts – with other options for Yahoo or Open ID log-ins. There is also a Disqus option, where your account must be validated through your e-mail.
(There are also other methods, by the way, with which we shall excise the idiocy of the spammers.)
The obligation to preserve free speech is as much on those who have the opportunity to spread it as on those who wish their voices to be heard. We have made our changes and now we encourage you to speak – forcefully and plainly, yes, but bearing in mind sense and sensibilities. (Our terms and conditions for postings explain how and why we seek such a balance.)
We hope this will flourish alongside our policy of post-moderation, which allows for immediacy and deeper involvement. But that is counter-balanced by the "flag" that alerts us to any abuse, with swift suspensions.
Yelling obscenities at anyone with opposing views is not how best to draw a crowd, let alone win the argument or serve democracy.
If you are speaking up, then speak up proudly and with responsibility. Embrace this opportunity to come out from the cloak of anonymity. That's for the cowards for whom "freedom of speech" is something to rant about rather than an expression to live by. With all its obligations.
* Martin King is Online Editor of independent.co.uk
Join our commenting forum
Join thought-provoking conversations, follow other Independent readers and see their replies