Mary Ann Sieghart: So Boris Johnson is more popular than David Cameron. But he won't make PM
Conservative MPs wondering how they can replace their leader with the Mayor can sober up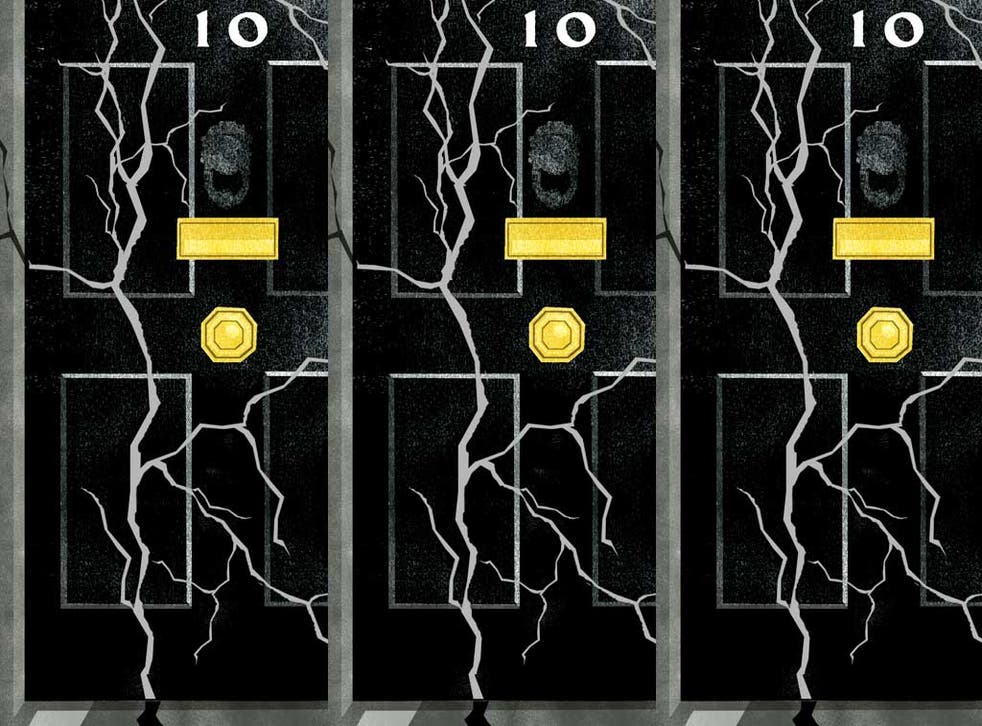 Boris's extraordinary pulling power was brought home to me at midnight on Friday. I'd been watching the City Hall result with a non-political friend who had voted for Ken Livingstone. Yet when Boris's victory was announced, she whooped and punched the air. Why? I asked. "Because he's so much fun!" she replied.
It's another sign of Boris's pulling power that I can't bring myself to refer to him as "Johnson" in this column. Johnson sounds too, well, bland for him. It isn't enough to encapsulate the full glory, the absurdity, the brilliance and the buffoonery of his character. He should be a Finknottle or a Widmerpool. Plain old Johnson doesn't do him justice. It's as if the Queen were called "Doris".
So it's easy to see why people are pleased to have him back in City Hall, even if they didn't vote for him – and an amazing 10 per cent of Labour Londoners did. Boris genuinely adds to the gaiety of life. I'm still chuckling at his last sally on Friday night: "May the Fourth be with you!" Liking him is a guilty pleasure. You know you shouldn't, but you just can't help yourself.
But it is a huge leap from that to Tory MPs looking at Londoners on the neighbouring table and saying, "We'll have what they're having." Just because Boris has bucked the political trend and won a local election for the Conservatives doesn't mean he could translate that success nationwide. Quite the opposite, in fact.
A poll in yesterday's Mail on Sunday found that voters would be even less likely to vote Tory if Boris were leader. Women said they'd prefer to have dinner with him than with "Dave", as the paper called him. (Men said they'd prefer their wives out of Boris's clutches, but that's another story.) And Boris is deemed to be more than twice as likeable as the Prime Minister.
He's also thought to be far more in touch – 51 per cent said so of Boris, compared with only 15 per cent of Dave – despite being just as much of an Etonian toff. But when it comes to more important traits for the occupant of No 10, such as being a war leader or managing the economy, Cameron is way ahead.
Voters aren't stupid. They know there isn't much downside to having a jolly cartoon character in the London mayoralty – the post doesn't have much power, after all. But they also know they wouldn't trust Boris not to put his coffee mug down on the nuclear button by mistake if they entrusted him with the premiership. His judgment seems wild, his beliefs vary according to the prevailing wind, and his sense of loyalty is shaky.
This is a man, after all, who has only a tenuous relationship with the straight and narrow. He was sacked by The Times for making up quotes, and sacked by the Conservative leader Michael Howard for lying about an extra-marital affair. When his friend Darius Guppy (a convicted fraudster) asked him for a fellow journalist's address so he could send some heavies round to beat him up, Boris said he was happy to oblige once he was reassured that it would "only" involve "a couple of black eyes and a cracked rib".
When Boris was made editor of The Spectator, he promised the proprietor, Conrad Black, that he wouldn't seek a parliamentary seat – and then did. He promptly promised his new constituency, Henley, that he would give up his Spectator job – and then didn't. Boris is forgiven a lot because he makes us laugh, but a good performance on Have I Got News For You is not qualification enough to run a country.
In British politics, we often make the mistake of looking across the Atlantic for parallels. Yesterday the Mail on Sunday compared the London Mayor with Ronald Reagan, a President with whom Boris shares an engaging optimism, sense of humour and only passing acquaintance with policy detail. The difference is that an American President has to be Head of State as well as head of government.
The job of a Head of State is to make citizens feel good about their country. We'll go through an orgy of patriotism next month during the Queen's Diamond Jubilee. Reagan was particularly good at making Americans "stand tall" – and this mattered because he followed a string of Presidents who had made Americans feel bad: Johnson over Vietnam, Nixon over Watergate, Ford over his general inability to get anything right, and Carter over the Iranian hostage crisis. That Reagan wasn't a great head of government seemed less important to Americans.
It's a similar story in France, where the President is also Head of State, and appoints his own Prime Minister. Voters spent yesterday deciding whether they preferred the dullness of François Hollande over the irrepressible but grating Nicolas Sarkozy. Hollande may not exactly epitomise la gloire that is France; but at least he is unlikely to diminish it, as Sarkozy seems to have done through his undignified capers.
Of course personality matters in Britain, too. Charisma can get you a long way, as George Galloway has recently discovered. It has won Alex Salmond a majority in the Scottish Parliament and it won Tony Blair three elections. But both Blair and Salmond are, or have been, competent Heads of Government as well. And Galloway only has to cope with being a constituency MP.
So Conservative MPs who are already wondering how and when they can replace Cameron with Boris should sober up. They aren't comparing like with like. Boris hasn't had to deal with a coalition, he hasn't had to usher in sweeping austerity measures or make hard choices on Libya or welfare reform. His trickiest decision has been whether to replace bendy buses with the hop-on-hop-off variety. No wonder he's more popular than the Prime Minister.
More than half of Tory MPs came in at the last election and have never even seen Boris in action in the Commons. So he has achieved near-mythical status. But older ones know how radioactive he could turn out to be. One senior Tory recently told his biographer, Sonia Purnell, "We're in trouble if he ever gets real power." Another said he had a "bottom drawer" of material on the Mayor for use if he ever came close to No 10.
So let's laugh at Boris's jokes, by all means. Let's giggle when he shambles on with a giant Union flag at the Olympic opening ceremony. But don't let's be deluded that he should be allowed to achieve his childhood ambition to become "King of the world". Mayor of London is quite enough.
Register for free to continue reading
Registration is a free and easy way to support our truly independent journalism
By registering, you will also enjoy limited access to Premium articles, exclusive newsletters, commenting, and virtual events with our leading journalists
Already have an account? sign in
Join our new commenting forum
Join thought-provoking conversations, follow other Independent readers and see their replies